You'd have to be crazy smart to come to Michigan Tech, and even more so to pursue a Bachelor's of Arts or Science in the College of Sciences and Arts (CSA). CSA is comprised of 11 dynamic departments and offers 29 undergraduate four-year degree programs, 19 concentrations, 39 minors, and three certificates. Explore your interests whether in the Arts, Computing, General Sciences and Arts, Health Sciences, Humanities, Natural or Physical Sciences, or Social Sciences and apply for free to pursue your passion in the most beautiful place—and safest campus—in the US.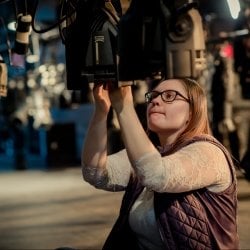 Whether you major in theatre or sound, complete one of the many minors in art or music, or simply participate in the department as a musician, actor, artist, or technician, there is something here for you.
Audio Production and Technology—BS
Program | Department | Admissions
Sounds Design (BS)
Program | Department | Admissions
Theatre and Electronic Media Performance—BA
Program | Department | Admissions
Theatre and Entertainment Technology—BS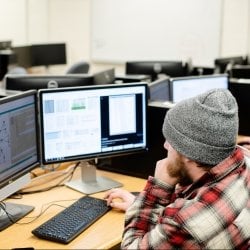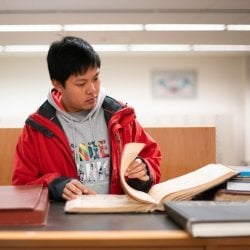 Studies show undecided students have higher retention and graduation rate. Our General Sciences and Arts program lets you explore the many options available at Michigan Tech without delaying graduation or losing money pursuing a major that isn't right for you.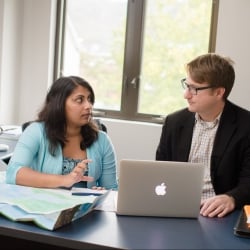 Careers in Health Sciences are unbounded. We can help you find the courses and experiences that lead you to the work that inspires you.
Exercise Science—BS
Program | Department | Admissions
Health Professions
Advisor | Department | Admissions
Pre-Chiropractic Medicine
Pre-Dentistry
Pre-Medicine
Pre-Occupational Therapy
Pre-Optometry
Pre-Pharmacy
Pre-Physical Therapy
Pre-Physician Assistant
Pre-Podiatric Medicine
Pre-Veterinary Medicine
Sports Medicine
Medical Laboratory Science—BS
Program | Department | Admissions
3+1 or 4+1 Medical Laboratory Science
3+1 or 4+1 Cytotechnology
4+1 Histotechnology
Pharmaceutical Chemistry—BS
Program | Department | Admissions
Sports and Fitness Management—BS