Doctor. Physical therapist. Veterinarian. Prepare for the health professional program that interests you. Navigate the application process—faculty and staff are here to help. Meet academic requirements for professional programs, get clinical experience, and give yourself the best chance for a successful application.
Who is Your Advisor?
Pre-Health Advisor
Health Professions Coordinator
Instructor
Academic Advisors
MSU Early Assurance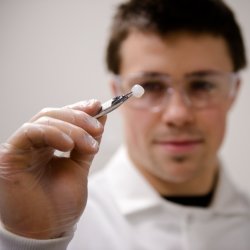 "Where else could I have led a research project on liver fibrosis; watched autopsies; designed a device for the insertion of a myocardial pacemaker via a minimally invasive procedure; published a paper detailing a 3-D printed device we designed and made accessible to the entire world to help diagnose childhood malnutrition; married my high school sweetheart; pole-vaulted and learned to throw a discus, shot-put, and javelin; coached high school football and track; and saved my best friend's father's life on a bike trail in the middle of the woods?"
Ross Michaels, '17, Biomedical Engineering | Pre-Medical, U of M Medical School, Fall 2018
---
Tips For Success
Maintain a High GPA
Be Involved
Build Connections
Tell Your Story
Get Informed