Your Path to a Rewarding Health Career Starts Here at Michigan Tech!
---
We prepare you for graduate health programs like medical school, dental school, pharmacy school, and many other allied healthcare professional programs. You receive help navigating the application process and obtaining experiential learning opportunities, like clinical experience. You obtain the prerequisite courses you need in order to apply. You'll be challenged and better prepared for the rigor of graduate health programs.
The pathway you choose is up to you! Declare a major right away or start off in the general pre-health program. Regardless of where you end up, all students have the option to pair any major with our minor in pre-health professions. While many of our students select majors from our "Key Pathways" list, you can choose any major offered at Michigan Tech!
Key Aspects of the Michigan Tech Pre-Health Program
---
1 on 1 Pre-Health Advising: Receive personal advising, guidance and mentorship from our Director of Pre-Health.
Smaller class sizes: Get personal attention from faculty. They get to know you. This is especially helpful for you when looking for a personalized, glowing letter of recommendation.
Pre-Health Professional Development Courses: Take two courses taught by our Director of Pre-Health dedicated to helping you prepare to apply to graduate health programs.
Obtain Clinical Experience: Join our health professions shadowing program where you're paired with a local provider! Join our Michigan Tech EMS Program to gain direct patient care experience and serve our local community!
Gain Hands-On Research Experience: Join a research lab and take part in a health-based research project. Check out our Health Research institute page!
Give back though community service: Get assistance with finding local volunteering opportunities that meet your needs and fuel your passions!
Prepare for your Entrance Exams: Participate in a free student-led MCAT course. Get a discount on all Kaplan Test Prep courses.
Professional Development: Michigan Tech's chapters ofAlpha Epsilon Delta and the Pre-Health Association serve as great professional development resources for students.
Apply through our Educational Partnerships: We have special affiliation agreements with Michigan State College of Human Medicine, Central Michigan University's Doctorate of Physical Therapy, Concordia University's Occupational Therapy Doctorate and Ferris State University's College of Pharmacy.
Programs You Can Prepare For
Who is Your Advisor?
Pre-Health Advisor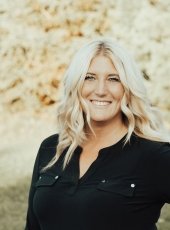 Director, Pre-Health Programs
Pre-Health Advisor
Affiliated Faculty
Biological Sciences & Kinesiology and Integrative Physiology
Academic Advisors
Is medical, physical therapy, or pharmacy school in your future? Learn how Michigan Tech partners with leading professional programs in Michigan to give our graduates options to continue their studies.
Our Students Share Their Pre-Health Stories
---
Tips For Success
Maintain a High GPA
Be Involved
Build Connections
Tell Your Story
Get Informed