Welcome Alumni
It is a truism by now that the best measure of a university's success is the success of its graduates. This college is the younger of the two colleges at Michigan Tech; we don't have as many students, and our graduates have not had as much time to launch their careers. But we still see plenty of evidence of successful lives and careers. Indeed, nothing makes us more proud than hearing how the education they received at Tech has helped propel our alumni to their current station in life.
We imagine that many of you will find the landscape of the college, both in terms of the physical nature of campus and of the intellectual opportunities that exist here, is quite different from what you experienced. That's as it should be, given the dynamic growth of degree programs and the steady shift—driven by an emphasis within the University's strategic plan—to strengthen graduate education and research. We are pursuing that goal without compromising Michigan Tech's reputation for excellence in undergraduate education. We are also pursuing plans in every department that are consistent with Tech's technological focus.
We hope you will browse the departmental websites, for here you will gain a true sense of the exciting activities underway at Michigan Tech. In addition, please take a minute and check out the giving opportunities identified for each area. It's another truism that universities—more than ever—rely upon the support and loyalty of their alumni and friends. Your assistance and gifts have never been so important.
Keep in Touch
Have a suggestion for us, or a question? Searching for something in particular? Give us a call, or send a note. We are always glad to hear from you.
Come Visit Us
We would welcome the opportunity to show you first-hand what we're doing, and introduce you to some of our current students. Interested in reconnecting with a professor, taking a tour of your former department, or another area of interest? Please never hesitate to let us know what you are up to—we'd love to catch up.
Alumni Links
The Alumni reunion is a wonderful time to reunite with classmates and reminisce about your time at Michigan Tech.
Chances are we are one of your favorite networks. Let's share.
Subscribe to the electronic newsletter for alumni and friends of Michigan Tech.
What You Can Do
Your experience and knowledge is incalculable. Share it with a student or recent graduate.
Volunteering is a great way to give back to your alma mater while helping future and current young alumni.
Enjoy Alumni events in your local area.
Be a part of MyMichiganTech and discover your network. Find old friends in the directory, plan an alumni event, review classifieds, and get the latest alumni news.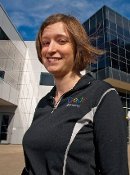 Danielle VanDyke
'06
A generous scholarship and Michigan Tech's reputation as a good school for students interested in science, technology, engineering, and math (STEM) fields brought Danielle VanDyke to Houghton. She graduated in 2006 with dual BS degrees in Computer Science and Psychology. VanDyke credits the University with teaching her leadership and team-building skills, improving . . .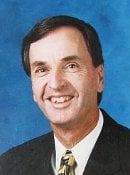 Marvin Shepherd
'69
Dr. Shepherd earned his B.S. in Biology in 1969 from Michigan Tech followed by a B.S. in Pharmacy from Ferris State University in 1975, a M.S. from the University of Rhode Island in 1978, and a Ph.D. from Purdue University in 1980. Currently, he is Professor and Chairman of the Pharmacy Practice and Administration Division and Director of the Center for Pharmacoeconomic . . .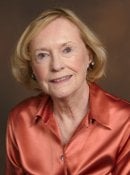 Olive Kimball
'52, '00
Olive Cornish Kimball, a native of Calumet, graduated with a bachelor's degree in general science (medical technology) in 1952. She also earned both a master's degree in science education and a PhD in educational psychology from Northern Illinois University. In addition, she has studied at Bryn Mawr College and Harvard University. In 2007, Olive . . .
Alumni News