We imagine that many of you will find the landscape of the college, both in terms of the physical nature of campus and of the intellectual opportunities that exist here, is quite different from what you experienced. That's as it should be, given the dynamic growth of degree programs and the steady shift—driven by an emphasis within the University's strategic plan—to strengthen graduate education and research. We are pursuing that goal without compromising Michigan Tech's reputation for excellence in undergraduate education. We are also pursuing plans in every department that are consistent with Tech's technological focus.
We hope you will browse the departmental websites, for here you will gain a true sense of the exciting activities underway at Michigan Tech. In addition, please take a minute and check out the giving opportunities identified for each area. It's another truism that universities—more than ever—rely upon the support and loyalty of their alumni and friends. Your assistance and gifts have never been so important.
Keep in Touch
Have a suggestion for us, or a question? Searching for something in particular? Give us a call, or send a note. We are always glad to hear from you.
Come Visit Us
We would welcome the opportunity to show you first-hand what we're doing, and introduce you to some of our current students. Interested in reconnecting with a professor, taking a tour of your former department, or another area of interest? Please never hesitate to let us know what you are up to—we'd love to catch up.
Be Involved
CSA Academy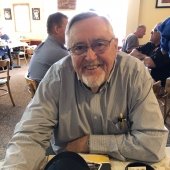 Graduated: 1960
Degree: B.S. Engineering Physics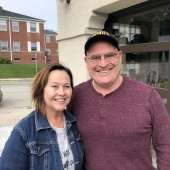 with husband Joe Ehlinger (ChemE)
Graduated: 1982
Degree: B.S. Scientific and Technical Communication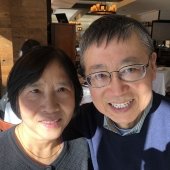 with wife Ping Zhou
Graduated: 1988, 1990
Degrees: MS in Physics, PhD in Physics in 1990