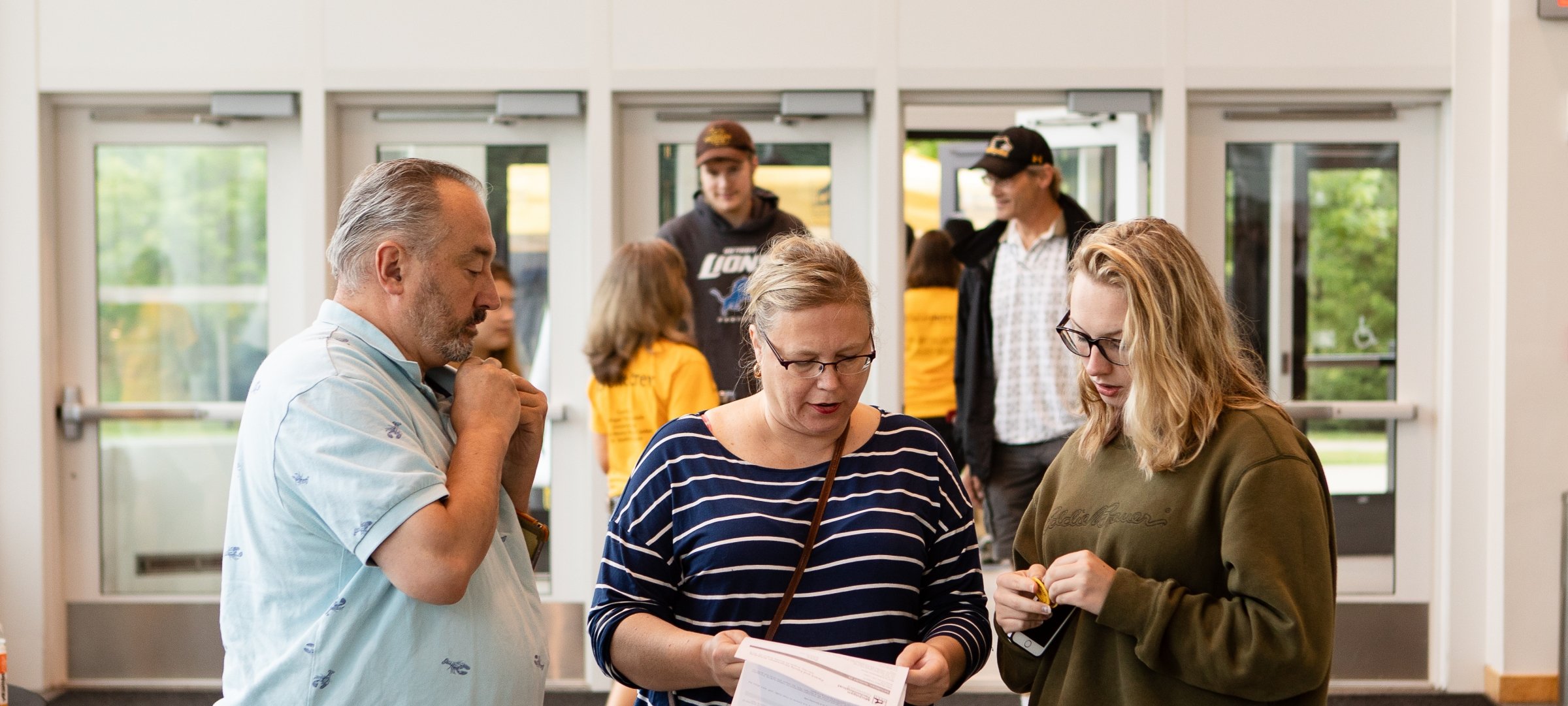 Tomorrow needs solutions. Tomorrow needs Michigan Tech.
Is your student ready?
Parents and Families
Learn more about Michigan's flagship technological university and how your student can become a Michigan Tech Husky.
Michigan Tech is located in Houghton, Michigan—a small college town in the heart of the Keweenaw Peninsula on Michigan's Upper Peninsula. Our campus is situated just miles from Lake Superior and provides year-round opportunities for outdoor adventure.
Up here, more than 7,000 Huskies find their stride. Students create the future by day and watch the northern lights with friends by night. Trust us—your student will never be bored. Whatever their thing is, they'll find their people and do it together.
Did you know that nearly 90 percent of Tech students receive some form of financial aid through scholarships, grants, and loans? We're committed to making a premier STEM-based education affordable for any student looking to create the future. Plus, with some of the best initial career outcomes and starting salaries in the nation, your student will earn a degree that pays them back.
companies recruit on campus during Career Fairs

percent of students receive financial aid

loan default rate—the second-lowest in Michigan and well below the national average

median early-career pay (top 20 in the nation)

placement rate within six months of graduation
How to Apply
Your student applies as a first-year student if they have completed their junior year of high school, are in their final (13th) year of early/middle college, or have graduated high school and not taken any college classes after graduation.
Applying as a first-year student is free and easy (and there are no SAT or ACT scores required for students with a high school GPA of 3.0 or higher). Your student may apply using our first-year application or the Common App—just be sure they only fill out one form of application. Decisions are released on a rolling basis starting in mid-September. Students typically receive their admissions decision 3-4 weeks after their application becomes complete.
Your student applies as a transfer student if they have taken at least one college course following high school graduation (even if they did not complete the course). It's free to apply as a transfer student. The ideal time to fill out the transfer student application is the semester before enrolling at Tech.
College Credit
Has your student already earned college credit? Find out how your student can bring those hard-earned credits to Michigan Tech.
Already Admitted?
Congrats and welcome to the Husky family! We know we've made a smart choice in offering your student admission to Tech.
As you make final decisions and prepare to send your student to campus, stay on track with important next steps, dates to remember, trips to plan, and more.
Pay the $200 nonrefundable enrollment deposit as soon as possible. This allows your student to access the on-campus housing application and guarantees a spot in the incoming class.
Make note of important dates for future semesters and academic years.
Book your hotel for Move-In Weekend early. It's one of the busiest times on campus, so local lodging fills quickly. Even if your student hasn't finalized their college plans, it's never too early to start planning! You do not need to register for Orientation—additional information will be mailed to your student's home address in May.
Use our packing guide for advice on what to bring—and more importantly, what not to bring—as your student prepares for life at Tech. Don't feel pressured to send them with everything right away. Chances are your student will be home for a week at Thanksgiving and for up to three weeks over the holidays. Shipments can also be sent directly to their residence hall.
During the fall semester, families of our students are invited to the Keweenaw Peninsula to explore campus, attend cultural events, cheer the Huskies to victory, and tour the area to view the vibrant fall colors.
Celebrate the snowfall in the Upper Peninsula and experience our biggest campus tradition for yourself! Local lodging fills quickly—often a year or more in advance—so be sure to book your stay as early as possible.
Your student will be in good hands at Michigan Tech. We call our campus community our "Husky Family"—a phrase we take seriously. From our high safety ratings to our student success services, we take care of one another here. Learn more about how Huskies stick together.
Michigan Tech is ranked among the safest public colleges in the nation and our on-campus Public Safety and Police Services are available 24/7 to help.
We're here to support your student from the moment they step on campus to the moment they leave for their dream job. In particular, the Wahtera Center for Student Success helps students develop skills and values that will benefit them throughout college and life, offering mentoring opportunities, academic student success courses, and individual assistance.
Students who use our on-campus learning centers get better grades. Organized by discipline, our learning centers are staffed by current students who have mastered the material and can offer coaching on subjects ranging from differential equations and organic chemistry to writing an essay and taking tests.
Student Disability Services provides support and resources for students with or without a documented disability. Students do not need to have documentation of a disability to discuss strategies for success.
Michigan Tech is committed to fostering the values of diversity, equity, inclusion, and a sense of belonging for all students who wish to create the future.
Health and well-being is important to us. Tech students can receive support and services through our Center for Student Mental Health and Well-being and a number of local healthcare facilities.
Each year, Michigan Tech's Career Services hosts one of the largest career fairs in the nation with more than 400 companies in attendance. Career Services also offers students help with resumes, interviewing, pay negotiations, co-op and internship opportunities, and more.
Your student doesn't need to bring a vehicle in order to explore our campus and community. There are several transportation options available at Tech.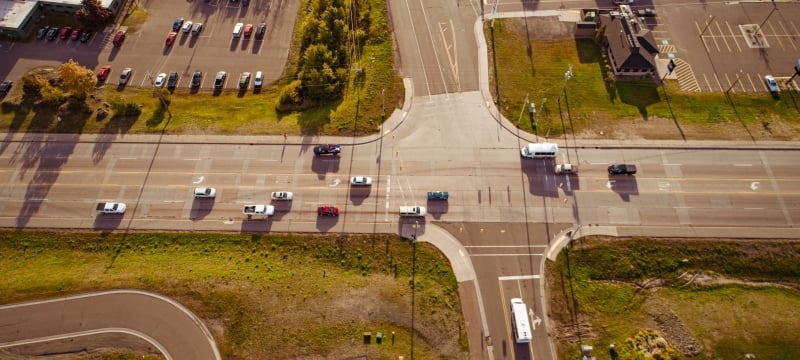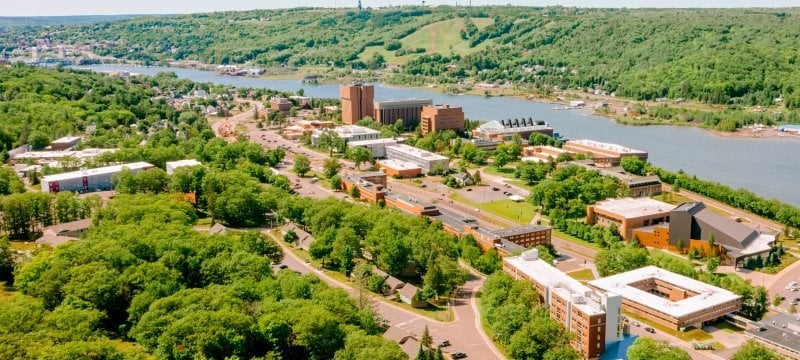 The best way to see if Tech is right for you is to experience it yourself.
Campus tours are offered twice daily on weekdays when classes are in session (including summer), and on select Saturdays during the fall and spring semesters.
Can't make it to Houghton for a campus tour? Take a virtual tour, explore our interactive campus map, or take a peek at our live webcams throughout campus to see what's happening right now.
Connect With Us
There is so much more we'd like to share with you! Fill out our online form to join our mailing list.
Get in touch with a regional admissions manager to learn more and ask questions.
undergraduate degree programs

undergraduate enrollment

safest public college in Michigan (Niche)

student organizations