Sustainability science is an emerging field that explores the interactions between global, social, and natural systems in order to understand how sustainable those systems are.
Sustainability requires the integration of three core dimensions:
ethics, equity, and justice;
natural sciences and technology; and
economics, policy, and governance.
The goal is to meet present needs (such as health, energy, food, shelter, and transportation), without compromising the ability of future generations to meet their own needs. In light of unprecedented environmental degradation, social instability, and economic uncertainties in today's world, the degree in sustainability cultivates the complex knowledge and skills needed for graduates to foster a secure and healthy future for all. Global climate change and environmental degradation offer new challenges and new opportunities as government, businesses, and the public look for solutions.
Students will gain the tools needed to study the causes of environmental degradation and help solve pressing environmental problems. The Sustainability Science and Society major will help students understand and respond to complicated issues and lead creation of a sustainable future, while preparing them for new jobs in the emerging green economy.
What Will I Be Studying?
Students in this major will develop the interdisciplinary social science knowledge and skills needed to address the world's most significant environmental sustainability problems. Challenges in environmental sustainability involve significant social dimensions, so finding solutions and providing leadership on sustainability issues benefits from an interdisciplinary foundation in the social sciences. Students will learn that there's no single technical solution to address sustainability. We need people from many disciplines, including social scientists, engineers, and natural and physical scientists to work toward a more sustainable future.
"This feeling of home is something that has inspired me to get deeper into my work on local food system sustainability. After my first year at Michigan Tech, I transferred from Geophysics to the new Social Sciences interdisciplinary major Sustainability Science & Society. In this major, I work with a framework that studies sustainability beyond the perceived duality of human and environmental systems."
Degree Options
The major is focused on the social sciences, yet draws upon other disciplines involved in sustainability science to give students disciplinary depth and interdisciplinary skills. Students may
take at least nine classes related to sustainability in other departments and 11 foundational credits in sustainability science and society,
choose at least three methods classes, introducing them to a set of applied tools and research skills that are used broadly across the social sciences.
take breadth courses to gain experience in economics, environmental policy, environmental and earth sciences, and biological sciences, and then develop a focus of their choice in one theme. Focus choices include:

Policy
Engineering Sustainability
Sustainability & Communities
Environment and Society
Environmental Health and Justice
Decision Making and Persuasion

participate in experiential learning opportunities through our Enterprise program, a capstone seminar, internship, study away programs like Amtrak or Costa Rica (read about student experiences in Costa Rica) or community-based research through classroom projects or thesis work.

"I decided to study abroad in Costa Rica due to it being one of the leading countries in sustainability. This has allowed me to gain a unique perspective on how a country can be run in a more sustainable way. Personally, I cannot wait to find ways to apply the knowledge I have gained here to whatever I do in the future."

work in small, upper-level classes with internationally recognized faculty in the fields of sustainability and environmental studies. The majority of sustainability professions require creative problem solving, organizational and leadership skills, and a broad knowledge base and training in analytical ability and critical thinking.
Many classes in the major will challenge students to develop solutions and work in teams. However, experiences of working in real world settings are irreplaceable in developing core skills. Our program encourages students to do internships with existing organizations focused on sustainability.
Finally, all majors will participate in a final professional development seminar that will help them debrief their individual internship and/or research experiences, share their lessons learned from these experiences, and prepare them to apply them to their career goals.
What Kind of Jobs Will I Have?
There's a growing demand for people who understand the complexity of sustainability problems and solutions. Employers need people who understand how to approach problems and solutions with interdisciplinary tools.
Sustainability jobs are found in some of the fastest growing fields in the 21st-century economy. Some of these positions involve technical skills in retrofitting buildings and installing renewable energy infrastructure. Many jobs in sustainability, however, require the social science skills that we will teach. Sustainability coordinators, directors, and managers are needed who understand how to integrate knowledge and experience. Their job titles include:
sustainability planner
public affairs specialist
water resources specialist
healthcare sustainability analyst
sustainability program specialist
Many organizations have begun creating departments and initiatives to develop environmentally friendly products and green business practices. Minimizing the use of resources while lowering costs is an important incentive for businesses, government, and individuals to innovate and operate more sustainably. To achieve this, there is a need for skilled analysts, consultants, educators, planners, and policy makers. Many of these jobs did not exist several years ago; this sector of the economy is expected to continue to grow, according to the U.S. Bureau of Labor Statistics.
Questions?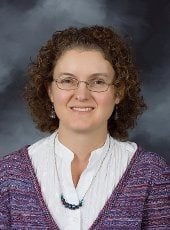 Teaching Professor, Social Sciences Undergraduate Studies Director
Peace Corps Prep Program Director
Sustainability Science and Society Program Advisor
Learning Goals
Students pursuing a B.S. in Sustainability Science and Society will demonstrate:
An understanding of the core themes, issues, and developments in the social science dimensions of sustainability science, such as the complexities of human-natural systems and approaches to analyzing the cost-benefit trade-offs in environmental decision-making.
The use of sustainability social science in analyzing interactions among human, environmental, and engineered systems to understand and contribute to real world solutions.
The ability to do research in a professional and ethical manner, and communicate results.