As alumnus of Michigan Technological University's Graduate School, take pride in being a member of our alumni family! Reconnect with old classmates, stay current on Michigan Tech related news, share your story—where has life's journey taken you since leaving campus? And please, if you can, give back by supporting our hard-working Graduate Students!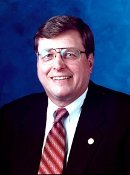 Carl Adams
'62
Carl Adams received his BS degree in Applied Physics from Michigan Tech in 1962. He earned an MS degree in 1963 and a PhD in 1966 from Purdue University in Industrial Administration. In 1966, he joined the Systems Analysis Group in the Office of the Secretary of Defense at the Pentagon. Since 1970, he has been a professor in the Carlson School of Management at the . . .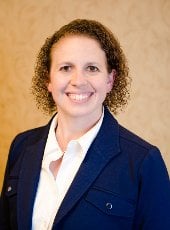 Christine Cowell
'00
Christine earned her BS in Chemical Engineering from Michigan Tech in 2000. She is Research and Engineering Director, NA Baby and Child Care and Global Baby Wipes Product Development at Kimberly-Clark Corporation in Neenah, Wisconsin. At Kimberly-Clark, Christine leads teams in the end-to-end project management and product development for the HUGGIES®, . . .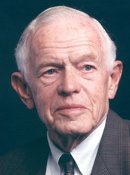 Ralph Hayden
'33
Ralph Hayden graduated in 1933 with a BS in mechanical engineering, with honor. Following graduation he was first employed by the Carrier Corporation, which he later left to join the Foxboro Company, a manufacturer of industrial instruments for processing industries, in 1937. He was elected vice president in 1962, became a member of the board of directors in 1964, and . . .
Stay Connected
Boost the New Graduate Emergency Fund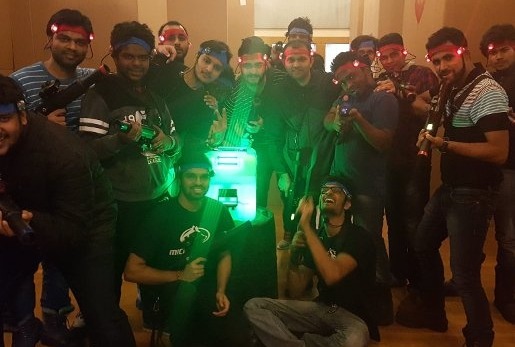 Our industrious Graduate Student Government has seeded the newly created Graduate Student Emergency Fund with donations raised from a laser tag event. Please help them build this fund to give meaningful help to a graduate student who finds themselves in sudden need of help.