As alumnus of Michigan Technological University's Graduate School, take pride in being a member of our alumni family! Reconnect with old classmates, stay current on Michigan Tech related news, share your story—where has life's journey taken you since leaving campus? And please, if you can, give back by supporting our hard-working Graduate Students!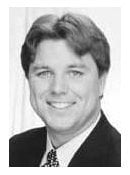 John Uhrie
'91, '96
John Uhrie holds a BS in geological engineering and a PhD in metallurgical engineering from Michigan Tech. He also earned an MS in geology from the University of Wyoming. After earning his PhD, he joined Phelps Dodge Mining Company (now Freeport McMoRan) in the newly formed Process Technology Center. In that industrial R&D role, he developed new bio heap and tank leaching technologies. Many of these flow sheets . . .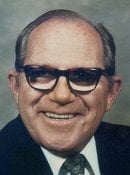 Gerald Caspary
'43
Dean Gerald J. Caspary, a 1943 civil engineering graduate of Michigan Tech, was Dean of Michigan Tech's School of Applied Technology and a Professor of Civil Engineering. Jerry was a faculty member in the Department of Civil Engineering from 1946 until 1965. He was made Head of the Department of Applied Technology in 1969 and became the first Dean of the School of Technology in 1975 - a position he held until he retired . . .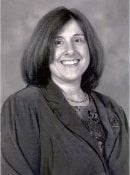 Judy Swann
'83
Judy Swann earned a bachelor's degree in Mechanical Engineering from Michigan Tech in 1983. Following graduation, she accepted a position as a Patent Examiner with the Patent and Trademark Office of the United States Department of Commerce in Alexandria, Virginia. Judy has remained with the Patent Trademark Office throughout her career, and now serves as a supervisory Patent Examiner. During the course of her . . .
Stay Connected
Boost the New Graduate Emergency Fund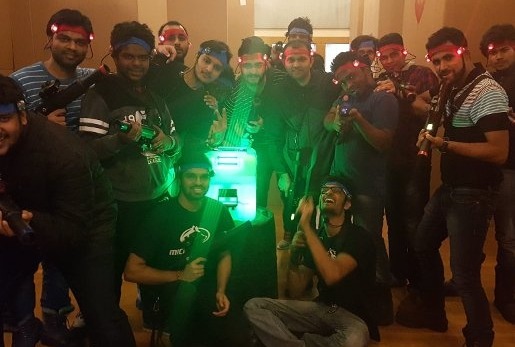 Our industrious Graduate Student Government has seeded the newly created Graduate Student Emergency Fund with donations raised from a laser tag event. Please help them build this fund to give meaningful help to a graduate student who finds themselves in sudden need of help.