As alumnus of Michigan Technological University's Graduate School, take pride in being a member of our alumni family! Reconnect with old classmates, stay current on Michigan Tech related news, share your story—where has life's journey taken you since leaving campus? And please, if you can, give back by supporting our hard-working Graduate Students!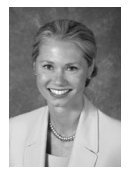 Amy Trahey
'94
Michigan Tech is known as a very successful engineering university. It is also known for its male-dominated population. Despite the fact that women are a minority on Tech's campus, it is clear that they, like men, can find success, even in the field of engineering. Amy Trahey, a 1994 civil engineering graduate of Michigan Tech is living proof of this fact. . . .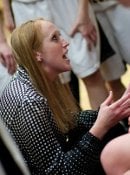 Kim Cameron
'05
Born to Coach Black and Gold by Wes Frahm It's a moment that won't soon be forgotten: hundreds of Michigan Tech fans cheering the arrival of the Huskies at Civic Arena in St. Joseph, Missouri, for the NCAA Division II Women's Basketball National Championship game. The 2010-11 Huskies have put together thirty-one wins, Great Lakes . . .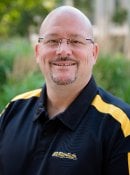 Robert Wojcik
'91
Why did you choose Michigan Tech? I was looking for a small school with a great reputation to study electrical engineering and Michigan Tech was the best fit! Tell us about a memorable experience you had with a class or about a favorite professor? Dr. Warren Perger in my Antenna Theory and Design class. We were . . .
Stay Connected
Boost the New Graduate Emergency Fund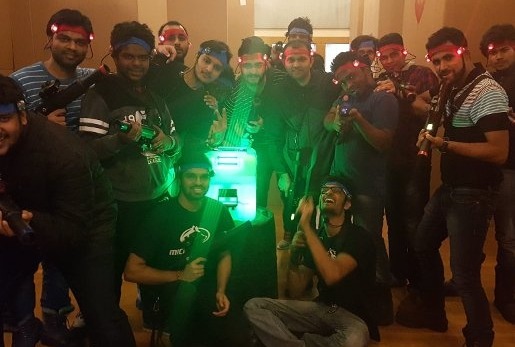 Our industrious Graduate Student Government has seeded the newly created Graduate Student Emergency Fund with donations raised from a laser tag event. Please help them build this fund to give meaningful help to a graduate student who finds themselves in sudden need of help.