Alumni Resources
As alumnus of Michigan Technological University's Graduate School, take pride in being a member of our alumni family! Reconnect with old classmates, stay current on Michigan Tech related news, share your story—where has life's journey taken you since leaving campus? And please, if you can, give back by supporting our hard-working Graduate Students!
Lyman Morikawa
'71
Lyman Morikawa earned the degree Bachelor of Science in Electrical Engineering from Michigan Technological University in 1971 and was commissioned into the US Army Corps of Engineers. He continued on to receive a Master of Business Administration from the University of Hawaii in 1990. After leaving Michigan Tech, he worked at the Hawaiian Commercial & Sugar Company (HC&S) in factory automation and power generation . . .
Kenneth Hatfield
'50
Ken received his B.S. in Geological Engineering from Michigan Tech in 1950. His first position following graduation was with the US Atomic Energy Commission where he was assigned to field camp in the Lukachukai Mountains. Ken dedicated thirty years to the mining industry specializing in mineral exploration. During that time, he also worked a short (two-year) stint in uranium production. Following retirement from industry, . . .
Dave House
'65
Dave House began his career in 1965 as a computer designer at Raytheon Computer and Communications Division. In 1968 he joined Honeywell Computer Control Division and in 1972 became director of computer development at Microdata.
Stay Connected
Boost the New Graduate Emergency Fund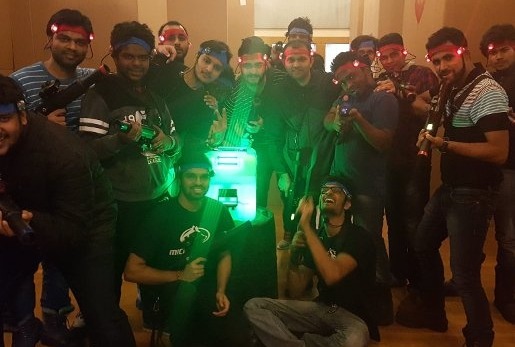 Our industrious Graduate Student Government has seeded the newly created Graduate Student Emergency Fund with donations raised from a laser tag event. Please help them build this fund to give meaningful help to a graduate student who finds themselves in sudden need of help.