As alumnus of Michigan Technological University's Graduate School, take pride in being a member of our alumni family! Reconnect with old classmates, stay current on Michigan Tech related news, share your story—where has life's journey taken you since leaving campus? And please, if you can, give back by supporting our hard-working Graduate Students!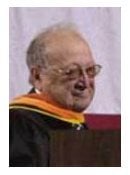 Octave Du Temple
'48, '49
1920—2015 Octave Du Temple, a native of the Copper Country, received bachelor's and master's degrees in chemical engineering from Michigan Tech in 1948 and 1949. His studies were interrupted by military service during World War II, when he taught flying and navigation. He also studied at Northwestern University, where he earned a master's degree in business administration in 1955. Du Temple worked at the Argonne . . .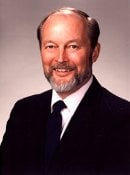 Donald Saari
'62
Donald G. Saari is Professor of Mathematics, Economics and Applied Mathematics at Northwestern University. He earned a bachelor's degree in Mathematics in 1962 from Michigan Tech, followed by a Master's degree in 1964 and a PhD in Mathematics in 1967, both from Purdue University. After a year at Yale, he moved to Northwestern in 1968. Full Professor since 1974, he has been a member of the Center for Mathematical Studies . . .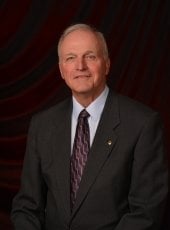 Melvin Visser
'59
1938—2021 "Enjoy what you are doing. We are here to serve. Those who have gained knowledge and experience are obligated to share it with others in a beneficial manner." Those are the words from Melvin Visser, this year's Distinguished Alumni Award recipient. Visser, who graduated with a bachelor's degree in chemical engineering from Michigan Tech in 1959, says the post-World War II hype "better things . . .
Stay Connected
Boost the New Graduate Emergency Fund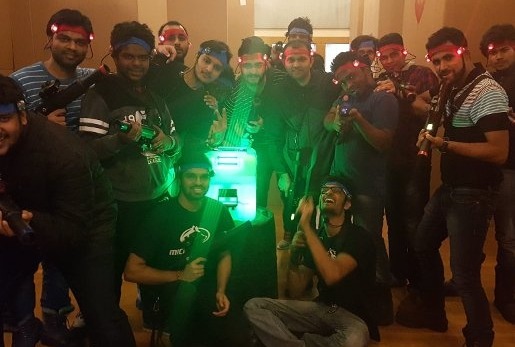 Our industrious Graduate Student Government has seeded the newly created Graduate Student Emergency Fund with donations raised from a laser tag event. Please help them build this fund to give meaningful help to a graduate student who finds themselves in sudden need of help.