As alumnus of Michigan Technological University's Graduate School, take pride in being a member of our alumni family! Reconnect with old classmates, stay current on Michigan Tech related news, share your story—where has life's journey taken you since leaving campus? And please, if you can, give back by supporting our hard-working Graduate Students!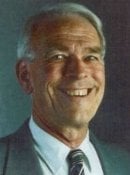 Thomas Simonen
'60
Following graduation Tom Simonen went on to receive a Ph.D. in electrical engineering from Stanford University. After appointments at Hughes Aircraft, Max Planck Institute in Munich, and Princeton University, he joined the Lawrence Livermore National Laboratory for 18 years as a physicist and became program leader for magnetic fusion experiments. . . .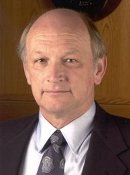 John Hallquist
'74, '72
John Hallquist earned his B.S. in Industrial Engineering, magna cum laude, from Western Michigan University in 1970. He received an M.S. degree in Engineering Mechanics from Michigan Tech in 1972. He continued his advanced education from Michigan Tech and earned a Ph.D. degree in Mechanical Engineering and Engineering Mechanics in 1974. John joined the weapons laboratory . . .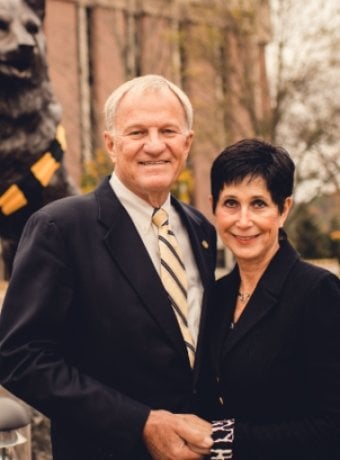 Glenn and Gail Mroz
'74, '77
Glenn '74 '77 and Gail '86 Mroz are synonymous with Michigan Tech. It's difficult to summarize a 47-year legacy for a couple who are almost unanimously beloved. That legacy includes time as students, instructors, fundraisers, and for Glenn, 14 years as the University's ninth president. Coming to and Staying at Tech Glenn, a Chicago . . .
Stay Connected
Boost the New Graduate Emergency Fund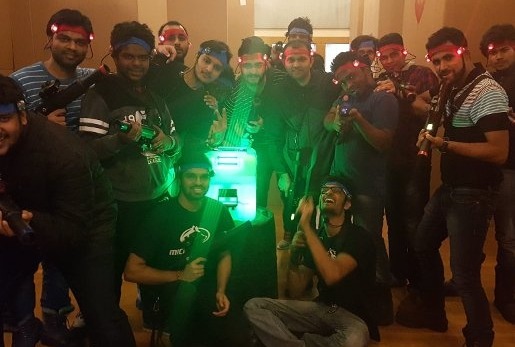 Our industrious Graduate Student Government has seeded the newly created Graduate Student Emergency Fund with donations raised from a laser tag event. Please help them build this fund to give meaningful help to a graduate student who finds themselves in sudden need of help.