As alumnus of Michigan Technological University's Graduate School, take pride in being a member of our alumni family! Reconnect with old classmates, stay current on Michigan Tech related news, share your story—where has life's journey taken you since leaving campus? And please, if you can, give back by supporting our hard-working Graduate Students!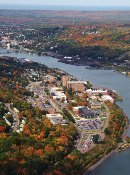 Brandon Dilworth
'06
Aboard a spacecraft orbiting the moon is a little bit of Brandon Dilworth. His body is comfortably here on Earth. But for the last several years, Dilworth has poured all his professional skill and passion into a game-changing scientific project that is now hitching a ride on the Lunar Atmosphere and Dust Environment Explorer. Launched by NASA Sept. 6. LADEE (dubbed "laddie") . . .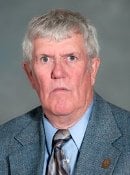 F. William Baxandall
'59
Bill Baxandall completed his baccalaureate degree in civil engineering in 1959. His academic career was interrupted in 1955 by two years of service in the U.S. Army, Mountain and Cold Weather Training Command. Upon returning to Michigan Tech, he transferred from electrical engineering to his destiny in civil engineering. Following graduation, he joined the US Forest . . .

Tyrus Pinchback
'59
Tyrus Pinchback operated the Wilson-Garner Company in Harrison Township from 1970 - 2001. The Wilson-Garner Company is a manufacturer of prototype and short-run production cold formed externally threaded fasteners. The company was founded in 1948. He holds several patents in fastener technology. Mr. Pinchback was inducted in the Academy of Metallurgical and Materials . . .
Stay Connected
Boost the New Graduate Emergency Fund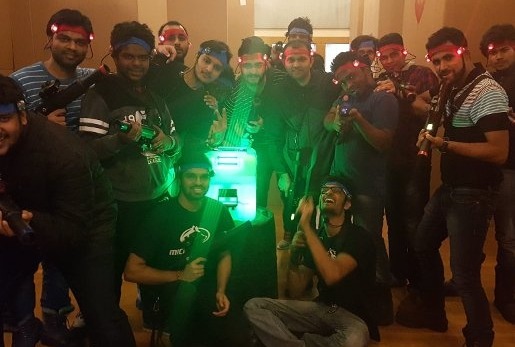 Our industrious Graduate Student Government has seeded the newly created Graduate Student Emergency Fund with donations raised from a laser tag event. Please help them build this fund to give meaningful help to a graduate student who finds themselves in sudden need of help.