Kathy L. Hayrynen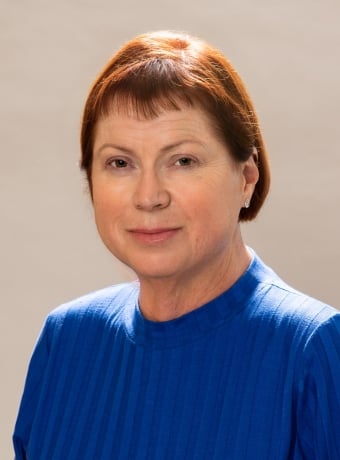 PhD Metallurgical Engineering 1993
MS Metallurgical Engineering 1989
BS Metallurgical Engineering 1986
Kathy Hayrynen earned three degrees in metallurgical engineering from Michigan Tech—a bachelor's in 1986, a master's in 1989, and a PhD in 1993.
Following the completion of a post-doctoral study jointly between the Materials Science and Engineering (MSE) Department and the Keweenaw Research Center, she joined Applied Process, Inc. based in Livonia, Michigan. AP is an industry leader in Austempering, a process of heat treating cast iron and steel to improve its strength and reduce distortion.
"Michigan Tech gave me a great educational foundation to support my career path," she said. "The topics that I studied in grad school are the exact business that my employer is in."
Hayrynen began her career at AP as a Technical Director. She is now Vice President of Research and Development and one of the company's officers. She is a Fellow of ASM International and has earned the Foundry Educational Foundation's E.J. Walsh Award, the MTU Women in Metalcasting Award, and the American Foundry Society's John Whiting Gold Medal.
Hayrynen has maintained a close relationship with Michigan Tech over the years as a member of the Presidential Council of Alumnae and the Academy of Materials Science and Engineering. She has also served on the MSE Advisory Board.
Additionally, Hayrynen has contributed as a guest instructor for metal casting in the MSE Department and mentored numerous students.
"Teaching and mentoring the next generation is a labor of love for me," she said. "I have reaped the rewards of my MTU alumni network, so it is the right thing for me to do to continue to pay it forward."
For her contributions to Michigan Tech, the MTU Alumni Board presented Hayrynen with the Outstanding Service Award in 2021.
Updated July 2021