Alumni Resources
As alumnus of Michigan Technological University's Graduate School, take pride in being a member of our alumni family! Reconnect with old classmates, stay current on Michigan Tech related news, share your story—where has life's journey taken you since leaving campus? And please, if you can, give back by supporting our hard-working Graduate Students!
Herbert Doan
'49
Mr. Herbert D. Doan is the grandson of Herbert H. Dow, the founder of the Dow Chemical Company. He attended Cornell University from 1941 until 1943 when he joined the U.S. Air Force. He returned to Cornell in 1946 to complete the five-year Chemical Engineering program in 1949. Following graduation he joined the Dow Chemical Company where he held various positions until being elected President and CEO in 1962- a position . . .
Charles Laurila
'59
Chuck Laurila earned a Bachelor of Science degree in Mechanical Engineering in 1959 and began his career as a field engineer with Boeing Company's Aerospace Division. He spent seven years with Boeing, becoming a senior engineer working on the Minuteman missiles at Air Force bases in the Western states. Chuck then worked for Cleveland Cliffs Iron Company and was responsible for the maintenance program in the crushing . . .
Rebecca Smits
'86
After graduation, Becky began her career as a Geological Engineer with EC Jordan Company in Portland, Maine where she was responsible for subsurface exploration, design, testing, and construction of geotechnical projects. In 1988, she moved to Traverse Group, Inc. in Traverse City, Michigan as a Field Engineering Supervisor of hydrogeological projects at oil and gas well sites, gas stations, the Traverse City U.S. Coast . . .
Stay Connected
Boost the New Graduate Emergency Fund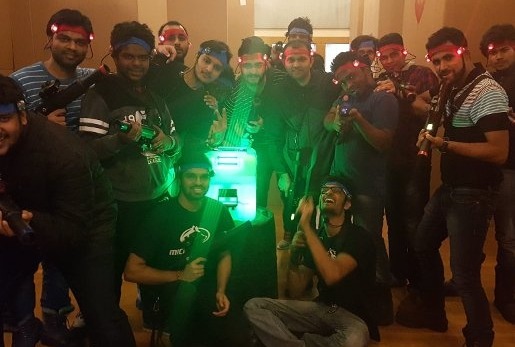 Our industrious Graduate Student Government has seeded the newly created Graduate Student Emergency Fund with donations raised from a laser tag event. Please help them build this fund to give meaningful help to a graduate student who finds themselves in sudden need of help.