Large enough to lead. Small enough to care.
In the College of Business, we offer eight majors (accounting, construction management, economics, engineering management, finance, management, management information systems, and marketing).
Not sure which major to choose? The general business option gives you up to two semesters to learn about all of our majors before making a decision.
Our College has 400 students, which allows us to be large enough to lead and small enough to care.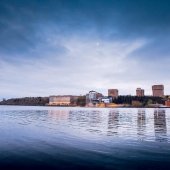 Weekday tours are offered twice daily, whenever school is in session. During your visit you will have the opportunity to meet one-on-one with a representative from the College of Business to discuss our majors and career opportunities.
---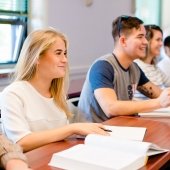 High school seniors are invited to apply for our Impact Scholarship. Scholarships range from $1,000 to full-time resident tuition.
---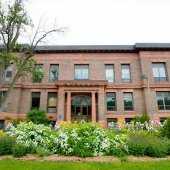 General Business Option
Not sure which major is right for you? No pressure. The general business option gives students up to two semesters to explore business majors before making a decision. Our core curriculum gives Huskies a taste of all business disciplines, so they can better determine and pursue their interests and passions.
---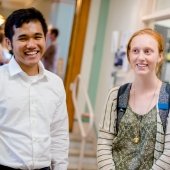 Dual Majors
Students in the Michigan Tech College of Business have the flexibility to expand their skills and career options by pursuing a dual major. Business majors share a core curriculum, which prepares future business leaders to be well rounded and to have an understanding of how all disciplines interact.
With as few as 32 additional credits, Huskies can achieve a dual major. Courses from one degree can double count in another. And when electives are chosen wisely, students can maximize their education and leverage a broader business background—making them even more employable.
Combinations include:
Accounting and Finance
Accounting and Management Information Systems
Management Information Systems and Marketing
Marketing and Engineering Management
Management and Marketing
---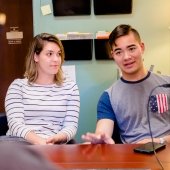 Thinking about transferring to Michigan Tech's College of Business from another institution? See how your earned credits will transfer in.
---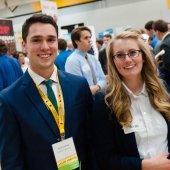 The College of Business charges itself with providing all business students with the blueprint for professional success.
---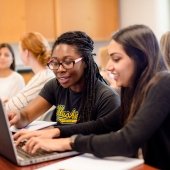 The Enterprise Business Initiative is an interdisciplinary Enterprise, a collaborative group of students interested in applying business processes within their Enterprise teams while enhancing real projects for actual clients.
---