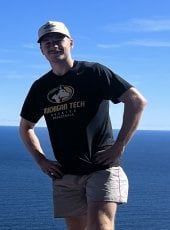 Henry Basala
Accounting Major with Data Analytics Concentration
Accounting Club, Pavlis Honors College Undergraduate Student Advisory Board, Student Mentor
"After finishing my undergraduate degree, I plan to pursue my MS in Accounting here at Michigan Tech. Then, I plan on earning my CPA certification and beginning my career in public accounting."
---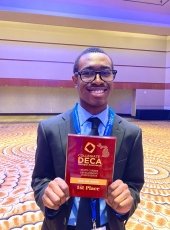 Jaylen Body
Management; Marketing; Social Sciences Majors
Black Students Association, Collegiate DECA. Inter-Residence Hall Council
"My favorite MTU memories stem from restarting Tech's Collegiate DECA chapter. It's been a really fun process starting the org from the ground up with the help of other first-years, who have become some of my closest friends. Together we worked hard, traveled to the Career Development Conferences, and competed against other universities across the globe while sharing tons of laughs and experiences."
---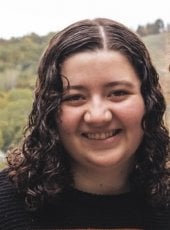 Madelyn Carey
Accounting and Finance Double Major
Accounting Club, Alpha Sigma Tau
"My favorite memory at Tech so far was building a Winter Carnival statue with my sorority. Although there were long hours involved, it was all worth it when we found out we placed first in the women's division and third overall in the month-long division!"
---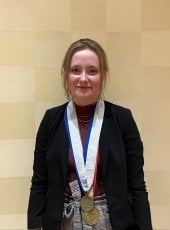 Lexi Dembroski
Accounting Major with Data Analytics Concentration
Spanish Minor
Accounting Club, Dean's Student Advisory Council
"The faculty of the College of Business are what led me to study accounting at Michigan Tech. All of our professors are incredibly knowledgeable and supportive of students and it creates an amazing sense of community in the classroom."
---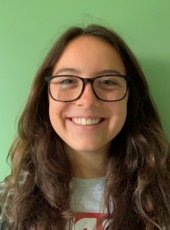 Lydia Derks
Engineering Management Major
American Society for Engineering Management, Society of Women Engineers, Student Newspaper (The Lode)
"My favorite memory at Michigan Tech was during Winter Carnival when I was building a snow sculpture. It was dark outside and pretty cold, but students were laughing, cheering on the broomball teams, and putting their creativity to use on the amazing sculptures. It made campus seem like one big family reunion, and it made me realize how awesome of an opportunity it is to go to Tech. While receiving one of the best educations possible, I'm also making friends that will last a lifetime."
---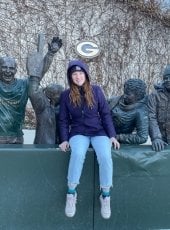 Sarah Gilbreath
Management Information Systems Major
Michigan Tech EMS, Organization for Information Systems
"I came to Michigan Tech for business because of all the unique opportunities that are offered. Not only are there extensive career development and networking events, but I am also learning technical applications to business problems that I wouldn't get at any other university."
---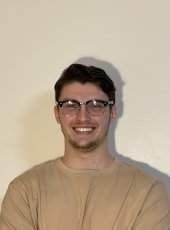 Daron Hebeler
Accounting with Data Analytics and Management Information Systems Dual Major
Accounting Club, Cheer Team, Club Basketball
"From my college search research, I found that the Michigan Tech College of Business was unique and ultra-competitive with its job placement and accredited program. I could not have made a better choice as I have gotten to know faculty that invest so much of their time and energy into my success."
---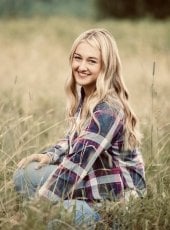 Sydney Lurvey
Finance and Economics Majors
FinTech Minor
Finance Club, Intramural Basketball
"Michigan Tech is the perfect size college where you can get one-on-one help and develop relationships with professors, staff, and fellow students. The camaraderie and school spirit Huskies have creates fun traditions and memories for a lifetime."
---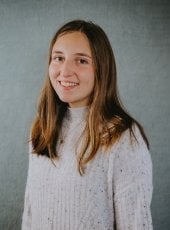 Abby Ross
Marketing Major
Media Production Minor

American Marketing Association, Finance Club

"I chose Michigan Tech for business because I had heard, and have now experienced, that the College of Business here is a really welcoming and innovative community. It's so neat to be surrounded by people with the same drive, goals, and interests as me. It makes going to college here not only enjoyable, but an experience I will remember forever."
---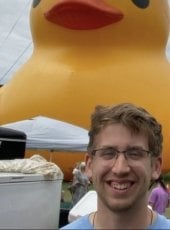 Ethan Semenchuk
Engineering Management Major
Public Health Minor

Collegiate DECA, Finance Club, St. Albert the Great

"My favorite MTU memories are the numerous adventures around the Keweenaw—from hikes in the fall to hanging out on Mont Ripley in the winter with some of my best friends."
---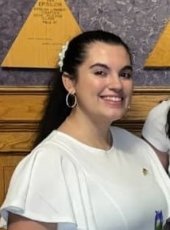 Mary Stevens
Marketing Major
French Minor
American Marketing Association, Delta Phi Epsilon International Sorority, Huskies Pep Band, Research Assistant
"The main reason I chose Michigan Tech for business is because I can tell that the people here care. I feel like the University puts just as much effort into the College of Business as they do in engineering programs. It's great to know that my area of study isn't just an add-on to engineering, but that Tech strives to provide the same quality of education and opportunities for all students, regardless of major."
---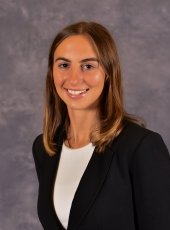 Catherine Stow
Management Information Systems and Accounting Dual Major
Data Analytics Concentration
Accounting Club, Nordic Ski Team
"I chose Michigan Tech in part for its famous lake-effect snow. I love it! One of my favorite memories was last year's first snowfall in October."
---
Nathaniel Vogler
Marketing Major
American Marketing Association, C4, Ridge Roamers
"After earning my BS in Marketing I intend to work as a marketing strategist for a corporation. After a few years gaining industry experience, I aim to earn a master's degree, which I will use to venture into the entrepreneurial space."
---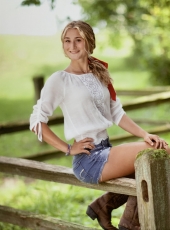 Maggie Zimmermann
Management Information Systems and Marketing Double Major
FinTech Minor
Women's Rugby Club, Volunteer Firefighter
"I chose Michigan Tech because of the beautiful campus and challenging academics. Tech has taught me the importance of technology in today's ever-changing business world and how to define myself within industry. My goals following Michigan Tech are to start my own company in either information technology or marketing."
---
Gain leadership opportunities. Develop résumé experience. Serve your college. Become an ambassador for the College of Business or contact a business student—email business@mtu.edu.