Ask Me About What it's Really Like Studying Business at Michigan Tech: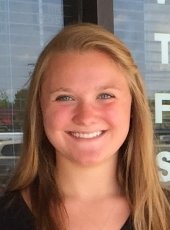 Abigale Hayes
Management Major
"I plan to become a project manager at a company involved in architecture, real estate development, construction, or software development. My favorite MTU experience so far was during Orientation Week when my roommate and I went hiking at Lake of the Clouds. It was a great bonding experience for us, and I was also able to explore new parts of the Upper Peninsula."
---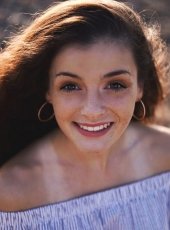 Emma Melchiori
Accounting Major
American Society for Engineering Management, Impact Scholar
"My favorite college experience so far has been meeting some of my best friends right in my hall. Michigan Tech puts a lot of effort into making campus feel like a community. I love it here! After earning a bachelor's degree in accounting, I plan to head to a city like Chicago or NYC."
---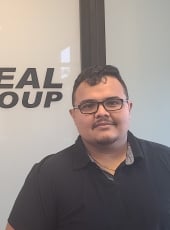 Marco Marquez
Finance and Accounting Dual Major
German Minor
Society of Hispanic Professional Engineers, Society of African-American Men, KSI Accounting Club
"I came to Michigan Tech needing a fresh start. As a first-generation college student, I didn't have a network to help me learn about college life. But in my first year on campus, I have found amazing people I'm glad to call my friends. They have helped me become a better student, a better friend, and the best person I can be."
---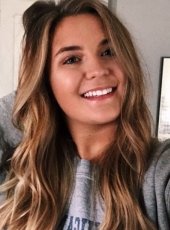 Anna Nault
Management Major
Entrepreneurship Club, Impact Scholar
"I'm here because I plan to one day own my own business. My favorite experiences so far have been meeting new friends and exploring the Houghton area. My friends and I went sledding the other day, and I'm looking forward to learning how to snowboard next semester!!"
---
Emily Kughn
Marketing and Management Dual Major
Women's Rugby Club, American Marketing Association, Impact Scholar
"After I earn my bachelor's degree from Michigan Tech, I plan on completing the accelerated TechMBA® program. Ultimately, I would love to be in charge of marketing operations for a company and possibly specialize in social media marketing.
I chose Michigan Tech because of the strong sense of community and the strong academics. I knew MTU was the right campus for me and I am so happy to be able to call Houghton my second home.
My favorite MTU memories so far are all of the winter activities—playing on a broomball team with my Rugby Club and looking at statues during Carnival."
---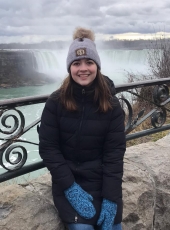 Katie Schouten
Accounting Major
Delta Zeta National Sorority, Order of Omega, Young Women Leadership Program, MUB Board, teaching assistant, Orientation Team Leader
"I chose MTU because of the environment and community. I love that it is in the UP, and there is so much to do. I also enjoy the fact that campus is mid-sized, and allows me to get to know people better along with connecting with classmates and professors.
My favorite memories revolve around Winter Carnival. I was in charge of my sorority's month-long statue once and we took second place in the Co-Ed division. I also love all the memories I made from participating in Stage Revue, human dog sled races, and ice bowling. After graduation, I am still unsure of what exactly I would like to do, but I know I want to be in an accounting position that allows me to help others."
---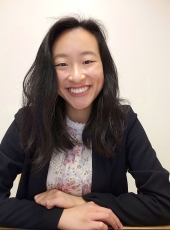 Fiona Chow
Management Information Systems Major
SENSE Enterprise, Sustainable Van Conversion Project, Swing Club, Leading Scholar
"One of my favorite Michigan Tech memories is when my friends and I went sledding during a snow day my first year and we created a bunch of different snow slides and even a snow tunnel to slide through! It was a blast to play around in the snow as if we were little kids again.
It sounds cheesy, but I chose MTU because it felt the most like home.
My long-term goal includes a career in an area of interest, possibly: brand management, entrepreneurship, mental health, naval research, a non-profit, real estate, and/or research and development."
---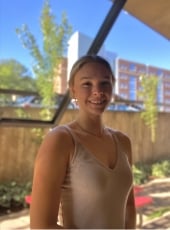 Victoria Cameron
Management Major
Army ROTC, Dean's Student Advisory Council, Husky Swim Club, Impact Scholar
"Following graduation, I plan on commissioning as a second lieutenant into the United States Army. I will be able to combine my management degree and training in Army ROTC to become a capable leader and bring a fresh approach to organizing and guiding my unit. My ultimate goal is to go active-duty into Military Intelligence, make rank as a captain, and go into psychological operations."
---
Gain leadership opportunities. Develop résumé experience. Serve your college. Become an ambassador for the College of Business or contact a business student—email business@mtu.edu.