Assistance to Finlandia Students
We extend a warm welcome to Finlandia University International School of Business students considering enrolling in the College of Business at Michigan Tech. We have faculty and staff dedicated to helping you achieve your academic goals and we will work with you to ensure a smooth transition. In-person and virtual advising sessions are available now.
The Business Leaders Tomorrow Needs
The Michigan Tech College of Business prepares students for tomorrow by blending leading-edge business with science, technology, engineering, and math. Because tomorrow needs STEM-smart entrepreneurs, innovators, and groundbreakers. Tomorrow needs you. Join a college that is large enough to lead and small enough to care.
Opportunities Only at Michigan Tech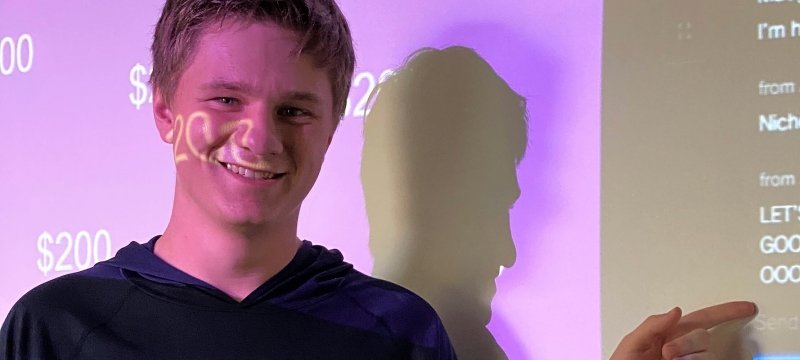 Make Connections
American Marketing Association member Nicholas Pate attends the largest regional conference for undergraduate marketing students hosted annually by the University of Wisconsin–Whitewater. The experience allows students to develop their professional network with employers during the marketing-specific career fair, attend presentations by industry experts, and participate in competitions.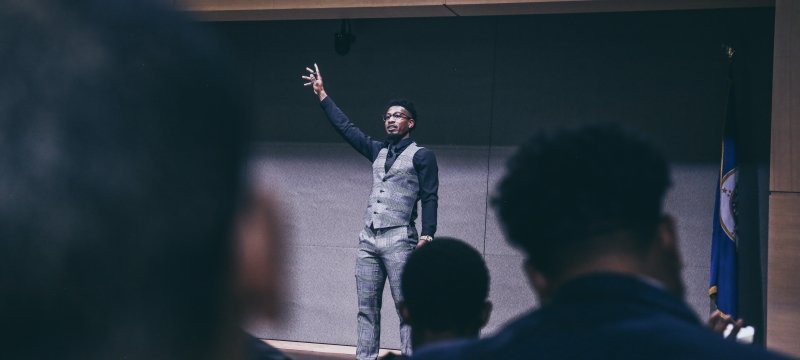 Go Beyond Business
Just a few years ago Donzell Dixson was a finance student on campus. Today he works at Target Headquarters as a business analyst and is the founder of startup Dixson Dynamics. Michigan Tech prepared him with hands-on experiences for the technical demands of business.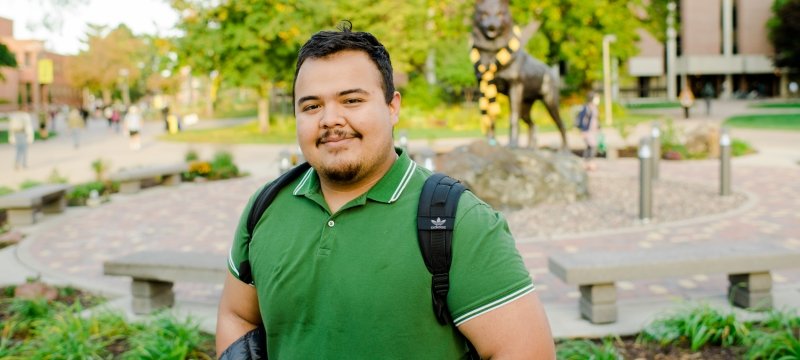 Be the First
As a first-generation college student, finance and accounting dual major Marco Marquez didn't have a network to guide him through college life. He made connections quickly on campus with classmates who became friends: "They helped me become the best student and person I can be."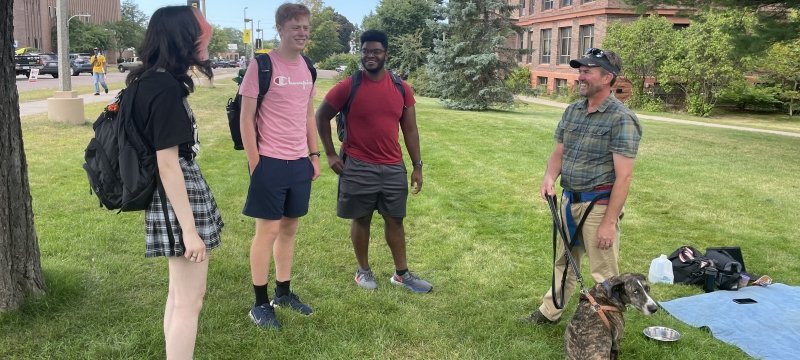 Be Known
With small class sizes, you'll get to know your professors—and their K9 pals—by first name. Senior lecturer Roger Woods is well-known for "Office Hours with Dog" held on the front lawn of the Academic Office Building.