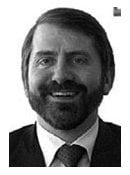 Matthew Songer
'79
Dr. Matthew N. Songer has distinguished himself as both an orthopedic spine surgeon and an entrepreneur. Songer earned a bachelor's degree in biological sciences from Michigan Tech in 1979; a doctor of medicine from the University of Illinois, Chicago in 1983, where he also completed his orthopedic residency in 1988; and a spinal surgery fellowship at Northwestern . . .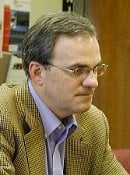 Jeffrey Jentzen
'75
A resident of Ypsilanti, Michigan and graduate of Ypsilanti High School, Dr. Jentzen is a 1975 graduate of Michigan Technological University. He received a B.S. degree in biological sciences. While at Tech he also played varsity football and competed in wrestling. He was the 1971 Outstanding Freshman Athlete. After attending Michigan Tech, he began his medical career . . .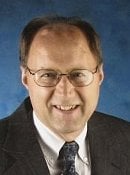 James Voogt
'66
Dr. James Voogt received his B.S. in Biological Sciences from Michigan Tech in 1966. He earned a Master's degree in 1968 and a Ph.D. in 1970 from Michigan State in Physiology. In 1971, after a post-doctoral year at the Department of Physiology at the University of California in San Francisco, he started his academic career as Assistant Professor in the Department . . .
Alumni Links
Take pride as a member of the Michigan Tech alumni family with over 70,000 members living and working in more than 100 nations around the world!
Take advantage of continuing education and career planning and assistance, or even get help finding a job.
Being an alumnus of Michigan Tech has advantages other than a world-class education.
Stay current with department news and research.
What You Can Do
Your experience and knowledge is incalculable. Share it with a student or recent graduate.
Enjoy alumni events in your local area.
We appreciate your gift, no matter the size.
Support university research projects with a tax-deductible donation.