Cynthia Kring
'78
Cynthia Manninen Kring graduated from Michigan Tech in 1978 with a bachelor's degree in Biological Sciences. She continued her education at Michigan State University, earning a Doctor of Osteopathic Medicine degree in 1981. Cindy is currently a family practice physician with Kalkaska Family Practice in Kalkaska, Michigan. Following her internship at Mt. Clemens . . .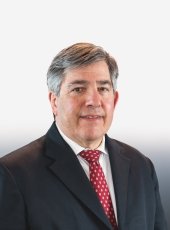 David Frendewey
'76
Dr. David Frendewey is Executive Director of Discovery and Screening at Regeneron Pharmaceuticals in Tarrytown, New York. Dave has deep connections to the Copper Country. His Italian immigrant grandfather worked for Quincy Mining Company, and his mother was born in Franklin Mine on Quincy Hill. His father James and brother Jim are Tech alumni (Mining Engineering, . . .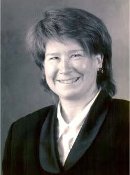 Mary Barker
'83, '91
Mary received her bachelor's degree in Biological Sciences in 1983, a second bachelor's degree in Mechanical Engineering in 1991, and a master's degree in Mechanical Engineering in 1993. Following her "First" graduation, Mary worked as a high school math teacher in Stephenson, MI and then as a computer science teacher at Menominee High School. . . .
Alumni Links
Take pride as a member of the Michigan Tech alumni family with over 70,000 members living and working in more than 100 nations around the world!
Take advantage of continuing education and career planning and assistance, or even get help finding a job.
Being an alumnus of Michigan Tech has advantages other than a world-class education.
Stay current with department news and research.
What You Can Do
Your experience and knowledge is incalculable. Share it with a student or recent graduate.
Enjoy alumni events in your local area.
We appreciate your gift, no matter the size.
Support university research projects with a tax-deductible donation.