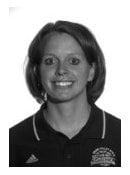 Dawn Plitzuweit
'95
Dawn Plitzuweit, who has excelled in women's basketball as both player and coach, earned a bachelor's degree in biological sciences. While playing for Tech (1990-95), she was named twice an All-America, twice an All-America Honorable Mention, and twice an All-Academic player. As a player, Plitzuweit led her team to three titles in the GLIAC and four appearances . . .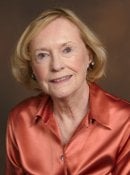 Olive Kimball
'52, '00
Olive Cornish Kimball, a native of Calumet, graduated with a bachelor's degree in general science (medical technology) in 1952. She also earned both a master's degree in science education and a PhD in educational psychology from Northern Illinois University. In addition, she has studied at Bryn Mawr College and Harvard University. In 2007, Olive . . .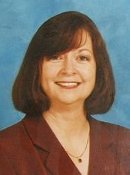 Susan Skochelak
'77
Dr. Skochelak graduated from Michigan Tech with a B.S. degree in Medical Technology in 1975 and a M.S. degree in Biology in 1977. Graduate work at the Medical School of the University of Michigan (M.D., 1981) and as Robert Wood Johnson Foundation Clinical Scholar at the University of North Carolina (M.P.H., 1986) prepared her for a very distinguished career in the field . . .
Alumni Links
Take pride as a member of the Michigan Tech alumni family with over 70,000 members living and working in more than 100 nations around the world!
Take advantage of continuing education and career planning and assistance, or even get help finding a job.
Being an alumnus of Michigan Tech has advantages other than a world-class education.
Stay current with department news and research.
What You Can Do
Your experience and knowledge is incalculable. Share it with a student or recent graduate.
Enjoy alumni events in your local area.
We appreciate your gift, no matter the size.
Support university research projects with a tax-deductible donation.