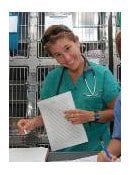 Barbara Jones
'92
Barbara Jones is a dog's best friend. And a cat's, too. She's a pushover for strays. She is their advocate and protector. They give her purpose as she strives for their good treatment, and she wants to extend that standard around the world. Jones, who graduated in 1992 with a bachelor's degree in biology, found her calling - to be a veterinarian . . .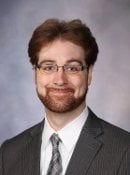 Johnathon Aho
'08, '08
"Make your own success every day. Don't wait for it to come." Johnathon M.E. Aho '08 continues a tradition and philosophy he developed at Michigan Tech and puts it into practice as he continues at the Mayo Clinic. His ability to excel might not surprise those who remember the accomplishments of the Michigan Tech President's Award for Leadership winner, and his service to . . .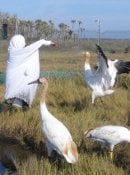 Eva Szyszkoski
'06
April 26, 2010— When she graduated from Michigan Technological University with a bachelor's degree in biological sciences, Eva Szyszkoski had never seen a whooping crane. Now, as tracking field manager for the International Crane Foundation (ICF), she migrates with the big white birds each year from southern . . .
Alumni Links
Take pride as a member of the Michigan Tech alumni family with over 70,000 members living and working in more than 100 nations around the world!
Take advantage of continuing education and career planning and assistance, or even get help finding a job.
Being an alumnus of Michigan Tech has advantages other than a world-class education.
Stay current with department news and research.
What You Can Do
Your experience and knowledge is incalculable. Share it with a student or recent graduate.
Enjoy alumni events in your local area.
We appreciate your gift, no matter the size.
Support university research projects with a tax-deductible donation.