Biological Sciences Alumni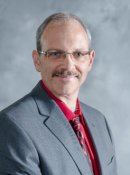 Jeffrey Haskins
'86, '86
Dr. Haskins received dual BS degrees in Biological Sciences and Chemistry from Michigan Technological University in 1986. He earned a MS in Toxicology from the University of Michigan in 1988, and a PhD in Environmental Health Sciences in 1998. Dr. Haskins professional career began in 1988 at the Ford Motor Company in Dearborn, Michigan as an Industrial Toxicologist . . .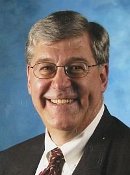 Richard Faleschini
'70, '72
Richard Faleschini is Vice President and General Manager for American Medical Systems Gynecology (AMSG), a newly formed business unit of American Medical Systems. Rick joined American Medical Systems in November, 1999, as Vice President of Marketing and Sales and served in that position until he assumed his current role in 2003. Rick has 30 years of . . .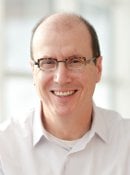 Randall Isaacson
'88, '86
Randall E. Isaacson graduated from Michigan Technological University in 1986 with a BS in Biological Sciences and an MS in Rhetoric and Technical Communication in 1988. His master's thesis studied language patterns in small group communication during simulated scientific problem solving. He began his career as a medical copywriter at Roche Pharmaceuticals in New . . .
Alumni Links
Take pride as a member of the Michigan Tech alumni family with over 70,000 members living and working in more than 100 nations around the world!
Take advantage of continuing education and career planning and assistance, or even get help finding a job.
Being an alumnus of Michigan Tech has advantages other than a world-class education.
Stay current with department news and research.
What You Can Do
Your experience and knowledge is incalculable. Share it with a student or recent graduate.
Enjoy alumni events in your local area.
We appreciate your gift, no matter the size.
Support university research projects with a tax-deductible donation.