job placement after completing a clinical practicum

average student to faculty ratio in MLS courses

years of Medical Laboratory Science at Michigan Tech
Medical Laboratory Science
Evaluate blood smears to detect disease. Perform crossmatches for safe blood transfusions. Identify bacterial pathogens responsible for infections. As a Medical Laboratory Scientist, you have a direct impact on patient care through the analysis of blood, tissues, and body fluids. You become an essential part of the healthcare team, as nearly 70% of a physician's diagnosis is based on laboratory results.
Watch Michigan Tech Medical Laboratory Science video
Click on the video above to hear what current Medical Laboratory Science students say about our program!
An Established Program - and Still Growing!
There is a critical shortage of Medical Laboratory Scientists nationwide, and with 100% job placement after graduation, Michigan Tech alumni are at the front of the line. That's because here, you learn by doing. At Michigan Tech, you have the opportunity to work in cutting-edge labs and tackle high-level research projects alongside professors who are among the best in their field. You'll also benefit from small class sizes (average 20 students), personal advising, and one-on-one faculty interaction.
Since 1941, Michigan Tech has been educating top quality medical laboratory scientists. To accommodate our growing program and to help fill the vacancies of medical laboratory positions nationwide, the Medical Laboratory Science program at Michigan Tech became accredited in 2018 through the National Accreditation Agency for Clinical Laboratory Sciences (NAACLS). This accreditation expands the number of available clinical practicum sites available for our students in a variety of new locations throughout the Midwest.
Degree Concentrations
The Medical Laboratory Science program is all about options - and with two degree concentrations, students can choose the route that best suits them. Both concentrations offer a rigorous and engaging curriculum to prepare our students for whatever may follow - a clinical practicum, medical school, a career in industry, and more!
If you want to take the fastest route to becoming a medical lab scientist, the Medical Laboratory Science 3+1 concentration is for you. You will spend three years on campus learning fundamental information in preparation for a fourth-year clinical practicum.
3+1 students must complete their clinical practicum at a NAACLS-accredited teaching hospital affiliated with Michigan Tech. See the Practicum Map for available clinical sites, marked with a gold pin.
Please see the 3+1 degree audit for more information.
The Medical Laboratory Science 4+1 concentration is similar to the Medical Laboratory Science 3+1 option, but with an added year for additional study and specialization. You will spend four years on campus in preparation for an additional semester-long clinical practicum.
4+1 students may complete their clinical practicum at either a NAACLS-accredited teaching hospital (gold pins), or through one of our clinical affiliates (gray pins) found on the Practicum Map.
Please see the 4+1 degree audit for more information.
Program Information
Graduates receive a pragmatic, qualitative education with a strong understanding of hematology, immunology, molecular biology, clinical chemistry, medical terminology, microbiology, anatomy and physiology, and more.
The fastest route to become a nationally certified Medical Laboratory Scientist. Complete either the 3+1 or 4+1 degree concentration at Michigan Tech, get laboratory experience at one of our affiliated clinical sites, and become eligible to sit for the American Society for Clinical Pathology (ASCP) Board of Certification (BOC) exam through route 1 (Page 8).
Get involved outside the classroom. Students at Michigan Tech get involved with any number of professional organizations—Society of Medical Laboratory Scientists (SMLS), Microbiology Club, Phi Sigma, the Pre-Health Association at Tech (PHAT), and more.
Mission Statement and Learning Goals
We equip students with the knowledge, skills, and integrity needed to successfully enter the profession of Medical Laboratory Science and other health-related professional programs.
All graduates of the Medical Laboratory Science (MLS) Degree Program will:
| | |
| --- | --- |
| Goal 1 | apply major concepts of human biology pertinent to MLS. |
| Goal 2 | perform laboratory skills used by clinical scientists working in a diagnostic laboratory. |
| Goal 3 | categorize laboratory testing and problem-solving as preanalytical, analytical, and postanalytical. |
| Goal 4 | process and communicate pertinent clinical information. |
| Goal 5 | demonstrate professionalism skills in the medical laboratory science field. |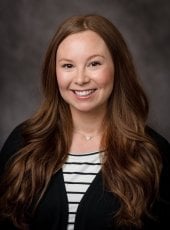 "70% of today's medical decisions depend on laboratory test results, showing the important role of clinical laboratories in today's healthcare system"
—Centers for Disease Control, cdc.gov
Medical Laboratory Science (MLS) Program Director
Assistant Teaching Professor
MLS Academic Advisor
Teaching Interests
Immunohematology
Medical Bacteriology
Phlebotomy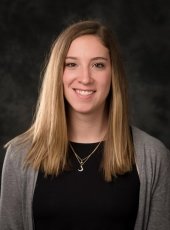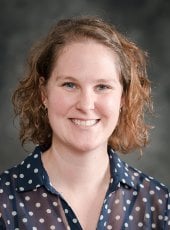 Associate Teaching Professor, Biological Sciences

Teaching Interests
Clinical Lab Techniques
Clinical Immunology and Serology
Human Anatomy and Physiology
Human Nutrition
Parasitology
The Medical Laboratory Science 4+1 Program is accredited by the following agency:

National Accrediting Agency for Clinical Laboratory Sciences
5600 N. River Road, Suite 720
Rosemont, IL 60018-5119
Phone: 773-714-8880
www.naacls.org
Program Outcome Statistics
2022
2021
2020

Graduation rate % (# of students)

3 year total: 100% (20/20)

100% (4/4)
100% (2/2)
100% (14/14)

Certification pass rate % (# of students)

3 year total: 80% (16/20)

75% (3/4)

50% (1/2)

86% (12/14)

Placement rate % (# of students)

3 year total: 100% (20/20)

100% (4/4)
100% (2/2)

100% (14/14)