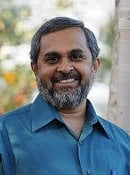 Welcome to the Department of Biological Sciences. Our department serves as the focal point for multidisciplinary bioscience research on the Michigan Tech campus.
The life sciences are pivotal to new discoveries in basic plant, animal, and human biology and for improving ecosystem health on the planet. Students in the life sciences will experience multiple lecture, laboratory, and field research opportunities at both undergraduate and graduate levels. Programs in fish and aquatic biology, ecology and ecosystems characterization, botany and plant sciences, plant and environmental toxicology, biochemistry and molecular biology, immunology and microbiology, and training in medical laboratory sciences reflect the diversity of our department. Our pre-health professions program prepares students to enter medical, dental, and other health professional schools.
Interdepartmental collaborations span the Michigan Tech campus, and the newly established Great Lakes Research Center will provide new possibilities for life sciences investigations and enhanced visibility for the Department. Interactive mentoring opportunities, combined with ample laboratory settings, afford students interested in life sciences research an opportunity to "Create the Future" in Biological Sciences!
You can contact me with any questions or feedback.
Professor Shekhar Joshi, Department Chair