David Frendewey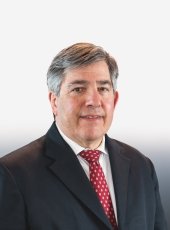 BS Biological Sciences 1976
Dr. David Frendewey is Executive Director of Discovery and Screening at Regeneron Pharmaceuticals in Tarrytown, New York. Dave has deep connections to the Copper Country. His Italian immigrant grandfather worked for Quincy Mining Company, and his mother was born in Franklin Mine on Quincy Hill. His father James and brother Jim are Tech alumni (Mining Engineering, 1949, and ME-EM 1973). Dave's early childhood was spent in a series of small mining towns in Arizona and Minnesota until his family settled in Iron Mountain in the Upper Peninsula, where he graduated high school.
Dave earned his BS in Biological Sciences at MTU in 1976. He completed his PhD in Biochemistry in 1980 at the University of Wyoming. Following postdoctoral training at Yale University and at the German Cancer Research Centre in Heidelberg, Dave took a faculty position at Cold Spring Harbor Laboratory on Long Island and later moved to the New York University School of Medicine where he was Associate Professor of Microbiology. He joined Regeneron in 1998.
Dr. Frendewey's academic research concerned the synthesis and function of RNA, DNA's chemical cousin. Some highlights include the discovery of the spliceosome, the macromolecular complex that edits cellular information as it flows from DNA through RNA to protein, and the identification and characterization of the Dicer enzyme family, central players in the biological process of RNA interference.
At Regeneron, Dave has worked on developing new technologies for the manipulation of genes. He introduced quantitative assays and robotic automation to help convert the creation of genetically modified mice into a large-scale, high throughput industrial process. Between 2006 and 2011 Dave ran Regeneron's production efforts for the U.S. National Institutes of Health's Knockout Mouse Project. He also participated in the development of Regeneron's novel VelocImmune mouse for the natural production of human therapeutic antibodies, the engine of Regeneron's drug development pipeline. Dave has recently taken on the supervision of research groups investigating neurodegenerative diseases and hearing loss. The focus of his current research is Lou Gehrig's Disease (amyotrophic lateral sclerosis).
Dr. Frendewey has over 80 publications in the scientific and patent literature, including articles in Science, Cell, and the Proceedings of the National Academy of Sciences and 32 granted U.S. patents. He resides in Manhattan with his wife and fellow scientist Dr. Pamela Cowin, Professor of Cell Biology at the NYU School of Medicine.