Keith Apelgren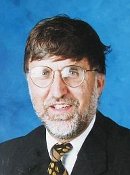 BS Biological Sciences 1970
Dr. Apelgren graduated from Michigan Technological University with a B.S. degree in Biology in 1970. He went on to Medical School at the University of Michigan, graduating in 1974 followed by a one year rotating internship at St. Joseph Mercy Hospital in Ann Arbor.
He received residency training in surgery at the University of California Davis from 1976 to 1980 and went on to do further training in surgical nutrition at Harvard from 1981 to 1983.
He was on the faculty at West Virginia University School of Medicine from 1983 to 1988 and came to Michigan State University College of Human Medicine, Department of Surgery in 1988 where he continues to serve. Dr. Apelgren was promoted to the rank of Professor in 1992. His academic interests include surgical nutrition, medical ethics, medical history, and endoscopic surgery.
From 1998 Induction to the College of Sciences and Arts Academy