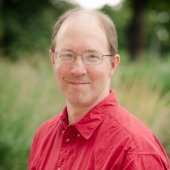 Will Cantrell
Dean, Graduate School
Welcome to Michigan Tech!
We are glad you have chosen Michigan Tech to pursue your graduate studies, and we look forward to welcoming you on campus. Graduate school will require you to grow academically, professionally, and socially in order to achieve your goals. We look forward to helping you achieve your goals. Welcome again, and Go Huskies!
---
Schedule and Description of Graduate School Events
Welcome to Graduate School
TBD | Friday, January 8. 2021 | Location TBD
Meet the Dean, Graduate Student Government, Career Services, Public Safety, and more.
Orientation to Graduate Studies and Research
This required program will be online for spring 2021. The training is planned to begin on January 19, 2021 and will be completed asychronously over a week. All enrolled students will automatically be added to the course. You will be introduced to the expectations for graduate students and the basics of responsible conduct for research.
Please contact the Graduate School with any questions.
Graduate Teaching Assistantship Orientation
The GTA Orientation Schedule is available on the Center for Teaching and Learning (CTL) website and takes place before the start of fall semester.
Program Orientation and Safety Training
Individual programs may also have orientation sessions. Please contact your graduate program director for more information.
International Student Information
The office of International Programs and Services will welcome international students to campus and provide additional information.