Welcome to Michigan Tech!
We look forward to welcoming you to the Michigan Tech campus. International Programs and Services are here to assist you in getting acquainted with Michigan Technological University's campus and the U.S. culture. Among other things, IPS facilitates international students through programs like International Student Arrivals Week, Life@MichiganTech course, and various events throughout your time at Michigan Tech. Visit the links in this section for important and helpful information.
Travel Information
As you prepare to travel to Michigan Tech, please review the information found in the welcome flyer to help you prepare for your trip.
Please note, Michigan Tech follows the current United States Centre for Disease Control and Prevention (CDC) guidance for international travelers.

Fully vaccinated travelers
You will be considered as "fully vaccinated" 2 weeks after receiving the second dose of a two-dose vaccine series, or 2 weeks after a single-dose vaccine that is authorized for emergency usage by the World Health Organization (WHO). Please make sure to carry your Proof of Vaccination document with you at all times during your trip.
Students and travelers fully vaccinated by a vaccine that is not approved by the US Food & Drug Administration (FDA) or the WHO are NOT considered to be fully vaccinated by the CDC, Western UP Health Department (WUPHD), or Michigan Tech. Click here to find out which vaccines are approved by the WHO. Please note, the document is owned by WHO and may be updated at any time.
Please note, if you have received only one dose of a 2-dose vaccine cycle, you will not be considered as "fully vaccinated". If you have received the second dose but it has not been 2 weeks yet, you will be considered as fully vaccinated AFTER the 2-week period and not before. Refer to Guidance B below.
You can find more information about fully vaccinated status on the CDC website.
Guidance A, for international travelers who are fully vaccinated with a WHO-approved vaccine:
Get a viral test 3-5 days after travel
If the test is positive, isolate
Self-monitor for symptoms, isolate, and get tested if you develop symptoms
Not fully vaccinated, vaccinated by a non-WHO-approved vaccine, or unvaccinated travelers
Guidance B, for international travelers who are unvaccinated, not fully vaccinated, or vaccinated with a vaccine not approved by the WHO:
Get a viral test 3-5 days after travel AND self-quarantine for 7 days
Even if the test result is negative, do a full 7 days of self-quarantine
If the test is positive, isolate
If you do not get a test, quarantine for 10 days
Avoid being around others at increased risk for severe illness for 14 days
Self-monitor for symptoms, isolate and get tested if you develop symptoms
How to get tested and/or vaccinated
There are many places in the area where you can schedule a COVID test or get an appointment for a COVID-19 vaccination. Among them, the closest to campus is the Upper Great Lakes Family Health Center (phone: 906-483-1860). You can book an appointment by visiting their website or simply by calling their number.
You can also find other testing locations from the Michigan Department of Health and Human Services website.
To find other vaccine providers in the area, go to this website and enter the zip code (49931 for Houghton), text the zip code (49931) to 438829, or call 1-800-232-0233.
Please view our Frequently Asked Questions page for further questions related to COVID vaccines.
Important disclosure: Michigan Tech follows the CDC COVID-19 guidance. The CDC guidance could change at any time. Michigan Tech will continue to monitor the CDC guidance and provide updates as they become available.
To-do after Arrival
For your convenience, we have prepared a to-do list which will guide you through a list of some things to-do for the Fall 2021 semester. All new international students and scholars arriving to Michigan Tech must:
You can also view the presentation from the Spring 2021 New Student Orientation for more important information. The mandatory Fall 2021 Orientation session will be held on August 25, 2021 at 10:00 am, via Zoom. Click here to register. After registering, you will receive a confirmation email containing information about joining the meeting.
Play Michigan Tech IPS Spring'21 Welcome Video video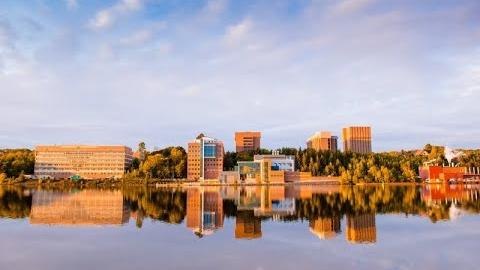 Michigan Tech IPS Spring'21 Welcome Video