Research Focus
Artificial Intelligence. Big Data. Cybersecurity. We tap into solutions and innovation for more power, efficiency, expansion, mobility, and safety. We develop better and new ways to improve everyday life, from wearable health devices to scenarios for on-time construction projects. We teach young coders, and the software developers of tomorrow. We explore how humans interact with computers, and how society interacts with electricity.
The Computer Science Department leads computing-related research and education at Michigan Tech. Computing is a discipline without boundary. As we build strong research and teaching environments for our students and faculty, we extend collaboration and outreach across campus, to our colleagues in engineering, science, and business, as well as to industry, local communities, professional societies, and alumni.
in new research grants by CS faculty in 2016
increase in new research funding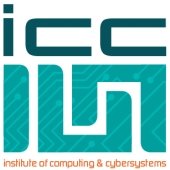 The department plays an important role in Michigan Tech's
Institute of Computing and Cybersystems (ICC). Graduate and undergraduate students gain valuable experience working with ICC members and our faculty, with industry, and with agencies including the National Science Foundation, National Institutes of Health, and the US Department of Defense. We join with researchers across campus and the world to promote research and learning experiences for a computing society. Meet the researchers and learn about our interdisciplinary projects.
Explore Computer Science Research