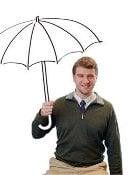 Michael Adler
'14, '14
Clouds arise out of nowhere and dissolve into nothingness, an intricate interaction of heat and cold, dampness and dust. Michael Adler aims to describe a portion of that dance in numbers, the sign language of physics. Adler is a senior majoring in both physics and applied/computational mathematics. An accomplished violinist, he is minoring in music, sings with the . . .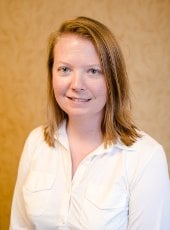 Heather Lewandowski
'97
Heather graduated from Michigan Tech in 1997 with a BS in Physics. She went on to complete her MS and a PhD in Physics from the University of Colorado. She is an Associate Professor of Physics at the University of Colorado and is currently Associate Chair of the Physics Department and Director of the Engineering Physics Program, which has over 150 majors. Her . . .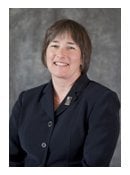 Elizabeth Marshall
'85
Elizabeth Marshall graduated from Michigan Tech with a bachelor's degree in Applied Geophysics in 1985. The oil and gas industry was in the doldrums in the mid-80's, so she went on to earn a master's degree in Management Planning and Policy in Natural Resources from the University of Michigan in 1987. As a graduate student, she specialized in remote sensing and was fortunate . . .
Alumni News
Follow Us
Alumni Links
Take pride as a member of the Michigan Tech alumni family with over 70,000 members living and working in more than 100 nations around the world!
The Alumni reunion is a wonderful time to reunite with classmates and reminisce about your time at Michigan Tech.
Take advantage of continuing education and career planning and assistance, or even get help finding a job.
Being an alumnus of Michigan Tech has advantages other than a world-class education.
Chances are we are one of your favorite networks. Let's share.
Stay current with department news and research.
What You Can Do
Your experience and knowledge is incalculable. Share it with a student or recent graduate.
Enjoy Alumni events in your local area.
We appreciate your gift no matter the size.
Play Ford Careers 2015 video
Ford Careers 2015