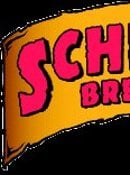 Chas Thompson
'91
Alums Team up to Engineer a Better Beer Chas Thompson '91, computer science, had a good reason for becoming a brewer. "I was thirsty," he says, pouring beers from the Schmohz Brewery counter at the recent Grand Rapids alumni tailgate party. Jim Schwerin '87, owner and brewer at Schmohz (pronounced shmoes), had a similar reason. "I couldn't find a beer I liked," he says. So, he bought an old building near . . .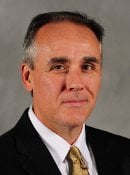 Daniel Wakeman
'90
Daniel S. Wakeman graduated from Michigan Technological University in 1990 with a BS in Computer Science. While at Michigan Tech, he served as the treasurer of Blue Key. He subsequently received a MS in Business Administration from Central Michigan University and is now an active member of the Wharton Fellows Program at the University of Pennsylvania. Mr. Wakeman began his career while still a student at Michigan Tech. . . .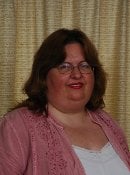 Stacey Keener
'88
Stacey Keener earned a Bachelor of Science degree, cum laude, in computer science from Michigan Tech in 1988 and earned a Master of Science degree in computer science from the University of Houston - Clear Lake in 1993. After graduating from Michigan Tech, she joined NASA as a computer engineer at the Johnson Space Center in Houston, Texas. She was a graduate of Gwinn High School, Gwinn, Michigan, in 1984. Keener held . . .
Alumni News
Follow Us
Alumni Links
Take pride as a member of the Michigan Tech alumni family with over 70,000 members living and working in more than 100 nations around the world!
The Alumni reunion is a wonderful time to reunite with classmates and reminisce about your time at Michigan Tech.
Take advantage of continuing education and career planning and assistance, or even get help finding a job.
Being an alumnus of Michigan Tech has advantages other than a world-class education.
Stay current with department news and research.
What You Can Do
Your experience and knowledge is incalculable. Share it with a student or recent graduate.
Enjoy Alumni events in your local area.
We appreciate your gift no matter the size.