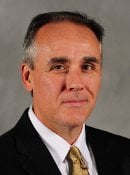 Daniel Wakeman
'90
Daniel S. Wakeman graduated from Michigan Technological University in 1990 with a BS in Computer Science. While at Michigan Tech, he served as the treasurer of Blue Key. He subsequently received a MS in Business Administration from Central Michigan University and is now an active member of the Wharton Fellows Program at the University of Pennsylvania. Mr. Wakeman began his career while still a student at Michigan Tech. . . .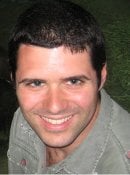 Raphael Mudge
'03
Alumnus: Honor and Duty, Faith and Work Raphael Mudge has had two salient experiences in his adult life: service in the military and success as an entrepreneur. His service lent him pride; his work "self-actualization." Mudge , 30, who was in Tech's ROTC program, graduated in 2003 with a bachelor's in computer science. He served in the air force until March of 2008. He speaks in a heartfelt way about "the . . .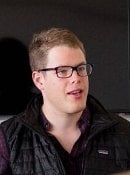 Garrett Lord
'14
In 2014, Garrett Lord was studying computer science at Michigan Technological University and trying to find an internship in Silicon Valley. He wasn't having much luck. Silicon Valley companies didn't tend to look for interns at a small, engineering-centric school on the Upper Peninsula of Michigan. Yet he knew that students at big-name schools nationwide had no trouble finding those opportunities. What could . . .
Alumni News
Follow Us
Alumni Links
Take pride as a member of the Michigan Tech alumni family with over 70,000 members living and working in more than 100 nations around the world!
The Alumni reunion is a wonderful time to reunite with classmates and reminisce about your time at Michigan Tech.
Take advantage of continuing education and career planning and assistance, or even get help finding a job.
Being an alumnus of Michigan Tech has advantages other than a world-class education.
Stay current with department news and research.
What You Can Do
Professional Networking
Your experience and knowledge is incalculable. Share it with a student or recent graduate.
Enjoy Alumni events in your local area.
We appreciate your gift no matter the size.