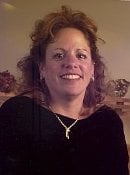 Patricia Henderson
'77
After completing her B.S. in Applied Geophysics at Michigan Tech in 1977, Patricia joined Mobil Oil Corporation and performed exploration in offshore Louisiana, Florida, and the Norwegian North Sea. In 1980 she began working for Exxon Corporation in Esso, Norway where she interpreted the first 3-D seismic data in the Norwegian Sector of the North Sea. In 1983, Patricia . . .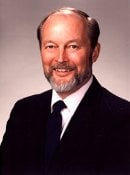 Donald Saari
'62
Donald G. Saari is Professor of Mathematics, Economics and Applied Mathematics at Northwestern University. He earned a bachelor's degree in Mathematics in 1962 from Michigan Tech, followed by a Master's degree in 1964 and a PhD in Mathematics in 1967, both from Purdue University. After a year at Yale, he moved to Northwestern in 1968. Full Professor since 1974, . . .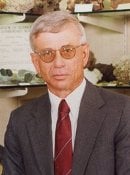 Gary Aho
'68, '68
In 1979, Gary started his career at Cleveland Cliffs Iron Company in Ishpeming, Michigan. After an increasing number of western assignments, he moved to Colorado where he became CCI's Chief Engineer and soon after, Manager of the Western Division. He is a national authority on oil shale and served as chairman of the National Oil Shale Association. Gary has had a . . .
Alumni News
Follow Us
Alumni Links
Take pride as a member of the Michigan Tech alumni family with over 70,000 members living and working in more than 100 nations around the world!
The Alumni reunion is a wonderful time to reunite with classmates and reminisce about your time at Michigan Tech.
Take advantage of continuing education and career planning and assistance, or even get help finding a job.
Being an alumnus of Michigan Tech has advantages other than a world-class education.
Chances are we are one of your favorite networks. Let's share.
Stay current with department news and research.
What You Can Do
Your experience and knowledge is incalculable. Share it with a student or recent graduate.
Enjoy Alumni events in your local area.
We appreciate your gift no matter the size.
Play Ford Careers 2015 video
Ford Careers 2015