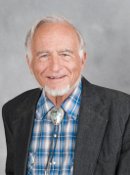 Charles Bufe
'62, '62
Chuck earned an MS in Geophysical Engineering in 1960 and an MS in Geophysics in 1962, both from Michigan Tech.  After leaving Michigan Tech, he became a Lieutenant in the NOAA Officer Corps before obtaining his PhD from the University of Michigan in 1969, where he also worked at Willow Run Labs.  Throughout his career, Chuck has worked for NOAA in San Francisco, CA . . .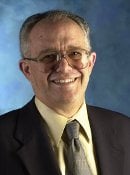 Daniel Maki
'66
Dr. Maki graduated from Michigan Tech in 1966 with a B.S. in Mathematical Sciences. After continuing his studies in Mathematics at the University of Michigan and earning an M.S. in 1963 and a PhD in 1966, he began a long and distinguished faculty career at Indiana University in Bloomington, Indiana, where he began as Assistant Professor in the same year. He was a Fulbright . . .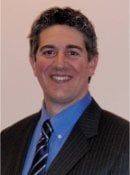 Brian Murphy
'90, '92
Starting Companies Comes Naturally to Alum "I used to fish at Cole's Creek" says Brian Murphy. "I'd eat half my sandwich on the way out there, fish for thirty minutes, and finish my sandwich on the way back to my lab to continue my research". That mix of nature and technology forms the core of Murphy's . . .
Alumni News
Follow Us
Alumni Links
Take pride as a member of the Michigan Tech alumni family with over 70,000 members living and working in more than 100 nations around the world!
The Alumni reunion is a wonderful time to reunite with classmates and reminisce about your time at Michigan Tech.
Take advantage of continuing education and career planning and assistance, or even get help finding a job.
Being an alumnus of Michigan Tech has advantages other than a world-class education.
Chances are we are one of your favorite networks. Let's share.
Stay current with department news and research.
What You Can Do
Your experience and knowledge is incalculable. Share it with a student or recent graduate.
Enjoy Alumni events in your local area.
We appreciate your gift no matter the size.
Play Ford Careers 2015 video
Ford Careers 2015