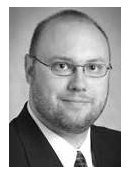 Brian VanVoorst
'91, '93
After graduating from Michigan Tech with a bachelor's and a Master's degree in computer science in 1991 and 1993 respectively, Brian VanVoorst has already had a successful career and has certainly earned a place in our alumni spotlight. VanVoorst, who calls Traverse City, Mich. his hometown, grew up as an only child with his mother following the death of his father when he was in the seventh grade. He was interested . . .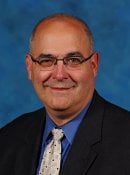 Steven Misenheimer
'81
Steve Misenheimer received a B.S. in Computer Science with an Application specialty in Electrical Engineering in 1981. While focusing on his degree, Steve maintained a strong interest in the fine arts, especially the Jazz Lab Band and Pep Band. During his college years and throughout his career, Steve believed that software engineering offers an incredibly flexible discipline that can be applied to any number of products . . .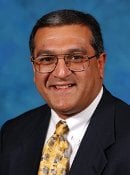 Adil Shafi
'86, '86
Adil Shafi graduated from Michigan Tech in 1986 with a B.S. in Computer Science and a B.S. in Electrical Engineering. In 1993, he also received an M.S. degree in Computer Science from Tech. He is president of SHAFI Inc, the company he founded in 1991 in Houghton with $1,000. Prior to founding SHAFI in Michigan, Adil worked and lived in Manhattan, Silicon Valley and Chicago. Since the opening of the main office in Brighton, . . .
Alumni News
Follow Us
Alumni Links
Take pride as a member of the Michigan Tech alumni family with over 70,000 members living and working in more than 100 nations around the world!
The Alumni reunion is a wonderful time to reunite with classmates and reminisce about your time at Michigan Tech.
Take advantage of continuing education and career planning and assistance, or even get help finding a job.
Being an alumnus of Michigan Tech has advantages other than a world-class education.
Chances are we are one of your favorite networks. Let's share.
Stay current with department news and research.
What You Can Do
Your experience and knowledge is incalculable. Share it with a student or recent graduate.
Enjoy Alumni events in your local area.
We appreciate your gift no matter the size.