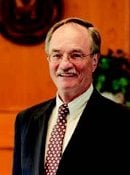 Donald Wheatley
'62, '63
Donald G. Wheatley went to work for General Motors in 1963. He worked on the guidance systems doing vibration and fatigue analysis for the Apollo project. Out of the sixty new hires on the project, he was the only one remaining at the end. He also did some work on the main battle tank. Don then accepted an offer from Ford, where he worked on a small team to define the new Ford . . .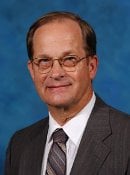 Walter Kauppila
'64
Professor Walter Kauppila graduated from Michigan Tech in 1964 with a BS in Physics. He attended graduate school at the University of Pittsburgh, from which he received a PhD in Experimental Atomic Physics. After post-doctoral work at the University of Colorado and a visiting professorship at the University of Missouri-Rolla, he joined the physics department at Wayne . . .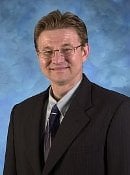 Charles Knobloch
'80
Graduating from Michigan Tech with the first "Faculty Citation" and a B.S. in Geophysics in 1980, Charles went on to spend 22 years in the oil and gas business with Conoco-DuPont, where he was awarded for advancements he made in imaging technology. He completed a law degree at the University of Houston and holds a diploma in International Law (Russia) from the University . . .
Alumni News
Follow Us
Alumni Links
Take pride as a member of the Michigan Tech alumni family with over 70,000 members living and working in more than 100 nations around the world!
The Alumni reunion is a wonderful time to reunite with classmates and reminisce about your time at Michigan Tech.
Take advantage of continuing education and career planning and assistance, or even get help finding a job.
Being an alumnus of Michigan Tech has advantages other than a world-class education.
Chances are we are one of your favorite networks. Let's share.
Stay current with department news and research.
What You Can Do
Your experience and knowledge is incalculable. Share it with a student or recent graduate.
Enjoy Alumni events in your local area.
We appreciate your gift no matter the size.
Play Ford Careers 2015 video
Ford Careers 2015