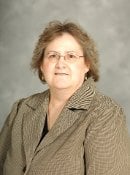 Cathy Colman
'80
Cathy Colman earned a bachelor's degree in Computer Science from Michigan Tech in 1980 and went on to earn an MBA in General Management from the University of St. Thomas in 1996.She is currently the IT Director of the Quality, Process and Support Solution Center for 3M in St. Paul, Minnesota. After graduation from Michigan Tech, Cathy started her career as a Software Engineer for Honeywell's Military Avionics Division. . . .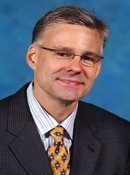 John Furton
'87
John Furton is Vice President of Purchasing & Merchandising for Family Video, the nation's third largest video retailer, and President of Family Online, a subsidiary company focused on the evolving digital distribution of movies and games. John graduated from Michigan Tech in 1987 with a B.S. in Computer Science and has since served on the Advisory Board of the College of Sciences and Arts and the fundraising committee . . .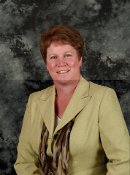 Linda Wittbrodt
'83
Linda Wittbrodt received a bachelor's degree in Computer Science from Michigan Tech in 1983. Linda began her career as an Engineer in the Picture Tube Division at Zenith Electronics where she wrote software to perform statistical analysis on data taken from pilot picture tubes which was then used to determine production specs. Later, as Lead Programmer she was responsible for programming equipment used to automate production . . .
Alumni News
Follow Us
Alumni Links
Take pride as a member of the Michigan Tech alumni family with over 70,000 members living and working in more than 100 nations around the world!
The Alumni reunion is a wonderful time to reunite with classmates and reminisce about your time at Michigan Tech.
Take advantage of continuing education and career planning and assistance, or even get help finding a job.
Being an alumnus of Michigan Tech has advantages other than a world-class education.
Stay current with department news and research.
What You Can Do
Professional Networking
Your experience and knowledge is incalculable. Share it with a student or recent graduate.
Enjoy Alumni events in your local area.
We appreciate your gift no matter the size.