Computing is a discipline without boundary. As we build strong research and teaching environments for our graduate students and faculty, we extend collaboration and outreach across campus, to our colleagues in engineering, science, and business, as well as to industry, local communities, professional societies, and alumni.
Alumni are in faculty positions at the Missouri University of Science and Technology, University of Houston, and the University of Rochester, among others. Graduate students have received the Google Anita Borg Scholarship and a NASA-Harriet G. Jenkins Predoctoral Fellowship Award. Our graduates are employed by Amazon, AMD, Ford, Google, Microsoft, Netflix, Intel, Qualcomm, Raytheon, Texas Instruments and more.
The Computer Science Department leads computing-related research and education at Michigan Tech. Create your future through our graduate degree programs.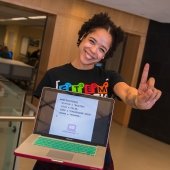 Students pursue a masters of science degree in computer science tailored to their specific interests.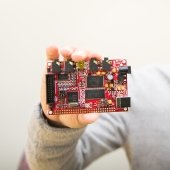 The Masters of Science in Cybersecurity provides students opportunities to pursue cross-disciplinary graduate study of theories with the knowledge of science, engineering, and technology, preparing them for a career in information security. Students select one of three concentrations: Trusted Software Engineering, Critical Infrastructure Protection, and Network Security Management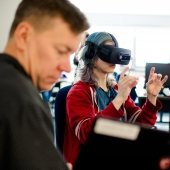 The Accelerated Master's in Computer Science is designed for students who want to fast track their education to pursue doctoral studies in computer science or gain a competitive edge for a career in industry. Our program allows students to count up to 6 approved credits towards both an MS in Computer Science and a BS in Computer Science, or Software Engineering. Students choose from a thesis option, a report option, or a coursework option.