Program Information
Environmental and Energy Policy
We prepare students to conduct research that helps frame and support our society's environmental and energy policy goals, strategies, decisions, and programs. Students use the tools and approaches of multiple disciplines for integrated, interdisciplinary assessment in sociology, geography, anthropology, political science, economics, history, sustainability science, and ecology.
The master's program prepares students for private and public sector positions that require understanding policy in the context of citizen dynamics and wider societal issues.
The PhD program prepares students for research careers in government, non-governmental organizations (NGOs), and corporate settings, and to specialize in specific policy areas and environmental issues.
From the Director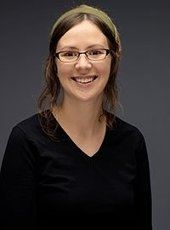 Chelsea Schelly
PhD, Department of Sociology, University of Wisconsin-Madison, 2013
Contact
906-487-1759
cschelly@mtu.edu
Associate Professor of Sociology
Thank you for considering our MS and PhD programs in Industrial Heritage Archaeology. Industrial archaeology is a diverse, multidisciplinary field practiced around the world. Heritage specialists consider the broader social, economic, and environmental legacies of industrial society.
Program Staff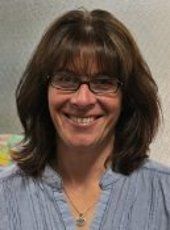 Amy Spahn
Graduate Program Assistant
Contact
aspahn@mtu.edu
906-487-2113
Academic Office Building 209
Industrial Heritage and Archaeology
We prepare students to work on heritage issues in industrial communities and post-industrial sites. Our unique program, based in Michigan's Copper Country, draws from an interdisciplinary suite of concepts and tools in history, archaeology, and anthropology. Our students work with communities to interpret, document, educate citizens, and answer significant historical questions that pertain to industrialization and its consequences.
The master's program prepares students for cultural resource management positions in government for the private sector.
The PhD program prepares students for research careers in heritage management in public and private sectors.
Office of Surface Mining VISTA Master's Programs
OSM/VISTA Master of Science degree programs blend practical field research and experience with community service in historic mining communities. We help students transform these pivotal experiences into professional careers. Offered through Michigan Tech's partnership with the program operated by the United States Office of Surface Mining Reclamation and Enforcement (OSM) and the AmeriCorps Volunteer in Service to America (VISTA) program, the program includes volunteer preparation, one year of service, and a return to campus, where students can earn a master's degree in industrial archaeology or environmental and energy policy.
Funding Opportunities
Graduate teaching assistantships, which include stipends and tuition waivers, fund up to two years of graduate training for the master's degrees and up to three years for PhDs. Research assistantships are also available through individual faculty research programs. Announcements are posted here when assistantships are available.