Cheryl Van Allsburg
'80
Cheryl received a Bachelor of Science in Social Sciences from Michigan Tech in 1980. She graduated from Ohio State University in 1985 with a Master of Science in City and Regional Planning. Currently she is self-employed as an administrative consultant, focusing on neighborhood community planning. In the past, Cheryl has been a director, manager, and senior planner . . .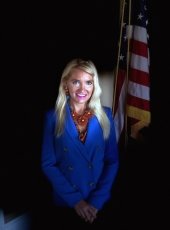 Amy Storer
'10
Amy Storer came to Michigan Tech to play basketball but her education and career took her from the court to a Homeland Security position. Storer is an Intelligence Analyst for Homeland Security Investigations in Savannah, Georgia. Prior to that, she spent six years in Washington, DC where she worked in national security with the Department of Homeland Security, at . . .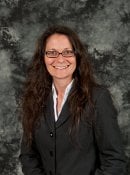 Michelle Eggert
'96, '99
Michelle is a second generation Michigan Tech graduate. Her father, Robert Jarvie, received a bachelor's degree in Electrical Engineering in 1962. Michelle received her bachelor's degree in Environmental Engineering in 1996 and went on to earn her master's in Environmental Policy in 1999. In 2007 she then earned a PhD in Environmental Engineering. Between . . .

Tell us your story
We like to stay connected with our alumni, and our current students enjoy learning about your achievements and milestones. Tell us about your career, share a story, or submit an old photo.
Alumni News
Follow Us
Alumni Links
Take pride as a member of the Michigan Tech alumni family with 64,000 members living and working in more than 100 nations around the world!
Take advantage of continuing education and career planning and assistance, or even get help finding a job.
Being an alumnus of Michigan Tech has advantages other than a world-class education.
Stay current with department news and research.
What You Can Do
Your experience and knowledge is incalculable. Share it with a student or recent graduate.
Enjoy Alumni events in your local area.
We appreciate your gift no matter the size.
Update your Information: where has your Social Sciences education led you?