The Department of Social Sciences offers undergraduate students diverse opportunities for real-world archaeological fieldwork and research, international experience, and professional development.
Ready to take your education abroad? Consider our study abroad program. Study abroad varies from one semester to one year in length. The benefits of international study and travel include intercultural awareness, sensitivity, and communication skills, as well as exposure to different cultures, perspectives, and geographic regions.
Don't miss these unique opportunities to study abroad, build international relationships, and gain valuable experience.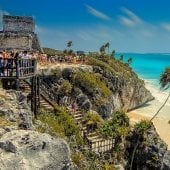 Join us for an immersive spring break experience in Mexico's Yucatan peninsula. We will be learning about how local communities in this region are dealing with an explosion of international tourists and investments. Spend a week moving between small Mayan communities, coastal tourist destinations, and amenity migrant hubs, critically thinking about how the local landscape is changing and how identity in the area is utilized in these decisions. We will see how beach access has been restricted for locals, how bio-reserves compete for protection and funding, how Mayan cooperatives are forging a new economic path, and how amenity migrants are living in and with the communities they now call home.
Discover why legend and reality mix. Greece: Histories, Heroes, and Heroines is a new faculty-led study abroad program. In Track A we will spend four weeks exploring the fabled land, studying myth, art, history and archaeology. All classes are either Goal 8 or HASS and even better are offered in by the "wine dark seas" (Homer) of Greece. Join us as we learn about Greek culture and for a swim in the Mediterranean!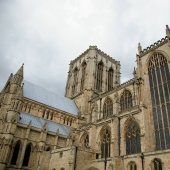 This five-week Michigan Tech faculty-led study abroad summer program takes place in Carlisle, England at the University of Cumbria from July to August.
Students and staff explore northern England and southern Scotland, through a mix of course options, field trips, and site visits.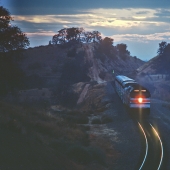 Hop on board this, first of its kind, rail-based study away. Using public passenger rail, explore and practice sustainable tourism in style aboard Amtrak's Empire Builder, Coast Starlight, and California Zephyr. Students dive deep into the planning, policy, and impacts of sustainable tourism from cultural, economic, and environmental perspectives. Visit national parks, large metro regions, small towns, and post-industrial cities to see how universities, tourism bureaus, Native American reservations, small businesses, and environmental organizations handle tourism sustainably.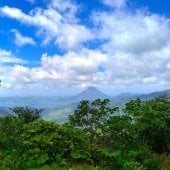 Costa Rica is a world leader in land protection, biodiversity, ecotourism, and reforestation while also experiencing profound social and economic development over the past several decades. It is an ideal place for students to learn about sustainability in practice, rural community development, and population pressures related to urbanization and migration. Students will also learn Spanish, live in a cloud rainforest, and participate in daily community life.