All incoming undergraduate majors in the Department of Social Sciences receive a $2500 voucher that can be used for one or more of our study away/abroad programs.
No joke! Travel for free (or close to it) see below for our exciting trips planned for 2023 and beyond.
Ready for an adventure! Want to learn on a train or in a rainforest? Consider our study abroad / study away programs. The benefits of international study and travel include intercultural awareness, sensitivity, and communication skills, as well as exposure to different cultures, perspectives, and geographic regions. Conduct field research and learn from hands-on real-world experience all while making life-long friends.
See what our students were up to last summer!
Upcoming Study Abroad/Away Programs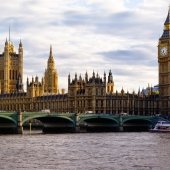 Travel across the pond for a truly unique immersive spring break experience. You'll explore how a commodity, beer, reflects the society and culture of a place, London, over time. You'll experience the brewing process alongside brewers. You'll see how, when, and where it is consumed, and who profits from it. Plus, you'll gain a better understanding of British culture, history, and colonialism as you tour London museums, historic sites, and pubs.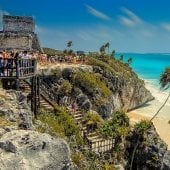 Join us for an immersive spring break experience in Mexico's Yucatan peninsula. We will be learning about how local communities in this region are dealing with an explosion of international tourists and investments. Spend a week moving between small Mayan communities, coastal tourist destinations, and amenity migrant hubs, critically thinking about how the local landscape is changing and how identity in the area is utilized in these decisions. We will see how beach access has been restricted for locals, how bio-reserves compete for protection and funding, how Mayan cooperatives are forging a new economic path, and how amenity migrants are living in and with the communities they now call home.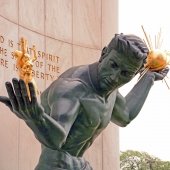 Join us as we create StoryMaps for the City of Detroit. Field trips will include city and neighborhood tours, the Detroit History Museum, Wayne State University Library, Motown Museum, Detroit Institute of Arts, River Rouge Factory, Third Man Records Pressing Plant, Detroit Red Wings game, and much more.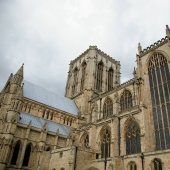 This five-week Michigan Tech faculty-led study abroad summer program takes place in Carlisle, England at the University of Cumbria from July to August.
Students and staff explore northern England and southern Scotland, through a mix of course options, field trips, and site visits.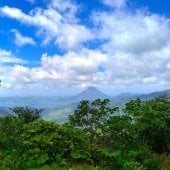 Costa Rica is a world leader in land protection, biodiversity, ecotourism, and reforestation while also experiencing profound social and economic development over the past several decades. It is an ideal place for students to learn about sustainability in practice, rural community development, and population pressures related to urbanization and migration. Students will also learn Spanish, live in a cloud rainforest, and participate in daily community life.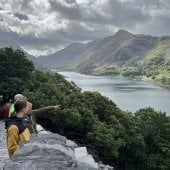 Wales is an historic nation located within the United Kingdom, but with considerable autonomy. With their own cultural and environmental sector and laws, a strong and growing minority language, and a unique geography surrounded by coasts on three sides with the Cambrian Mountains running down the nation's spine, Wales offers a diverse, beautiful, and safe environment for students to gain experience in the environmental humanities and social sciences.
2025 and Beyond
Costa Rica - Sustainability
Greece - Archaeology and World Heritage
Montreal - Sustainable Development
Washington DC and Beyond - History and Law
Questions? Please Contact Us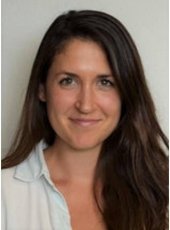 Assistant Teaching Professor
Coordinator of Student Programs
Policy and Community Development Program Advisor