The UPERSS program provides research opportunities for undergraduate Social Sciences students to work closely faculty (or advanced graduate student) to do research, creative work, or community-based project.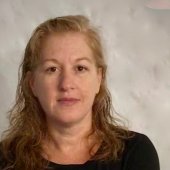 The UPERSS students share an overview of their research experiences at the annual Social Sciences Undergraduate Research Symposium (date TBD). Students have two options for presenting your UPPERS project and fulfilling this requirement, described below. Other options, such as co-authoring an article in a journal, presenting to a class, or presenting at a conference are also an option. All decisions on this requirement should be made with the faculty mentor. Please note, the Spring 2020 UPERSS cohort are not required to present, due to COVID-19.
The presentation format:
Either a poster or visual representation of the project.
A 4-5 minute overview of the project (4 slides maximum)
Interested and Want to Know How to Get Started?
Review the project descriptions and weigh decisions on time commitments. Contact the faculty member to initiate the interview/selection process. Send to the faculty:
a short description of your research experiences to date
a statement describing your academic, personal, and career interests
and a statement on how participation in UPERSS aligns with your interests and goals.
The faculty mentor will review and contact you. After confirmation, your faculty mentor will contact the Social Sciences administrator to sign you up for the course.
The Course You Need
Students sign up for SS 3090 Exploring Undergrad Research in Social Sciences. 1-3 credits; pass/fail. Students earn 1 unit of academic credit for every 3 hours worked per week (limited to a total of 3 credits per semester). UPERSS is open to all Social Sciences undergraduate majors.
SS 3090 - Undergraduate Program for Exploration and Research in Social Sciences (UPERSS)
An undergraduate research experience for students to work with a faculty mentor to undertake research, creative work, or community-based project. The student typically signs up for 1-3 credits per semester. Requires GPA of 2.5 or higher.
Credits: variable to 3.0; Repeatable to a Max of 9; Graded Pass/Fail Only
Semesters Offered: On Demand
Restrictions: Permission of instructor required
Learning Objectives
Communicate effectively through writing, speech, and visual information
Develop critical thinking skills
Develop teamwork and accountability skills
Practice presenting results and conclusions of the research
Application Process
Contact the faculty mentor for the project. Provide a short description of your research experiences to date and a short statement describing your interest in the project. If selected, your faculty mentor will contact the Department Administrator to allow you to sign up for credits for SS3090.
Fall 2020 Projects
Currently available projects and faculty mentor — link will take you to full descriptions
Research Project Descriptions
Western UP Food Systems Collaborations: Community Gardens and Strengthening Regional Food Networks
Faculty Mentor: Professor Angie Carter
Project Description
The student(s) will work with community partners in the Western UP Food Systems Council to
assess local food systems at Michigan Tech and throughout the Western UP region, including
gardens, pantries, farms, markets, institutional procurement, transportation, energy, and
cultures. Specific opportunities available, depending upon the student's interests, include:
assisting in research and evaluation in collaboration with Gundlach Women's Shelter's
therapeutic garden, Horizons Alternative High School's culinary garden, regional peer-to-peer
learning groups (beginning farmers, local gardeners, foragers, etc.), holistic management in
small-scale fruit/vegetable production within UP region, and/or informing future of the Wads
garden.
Potential Benefits
Gain research experience working in collaboration with community partners.
Be part of a collaborative interdisciplinary research team.
Contribute to food and social justice in our region.
Build relationships with community members and partners.
Student Time and Commitment
Depending on interests and availability, students could would have the option to do any of the
following work scheduled around their classes and other commitments:
Engage in community-based research.
Synthesize and write literature reviews.
Analyze existing policy, undertake comparative and case studies of existing programs;
compile databases of existing policies; create policy templates.
Collect and analyze qualitative and quantitative data to inform the next steps and
evaluation of community food systems projects.
Attend occasional meetings with community partners and/or community events.
Contribute to/participate in care of community gardens.
Contact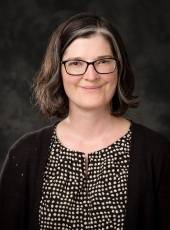 Assistant Professor, Environmental/Energy Justice
Anishinaabe-Gikendaasowin Integrated Assessment Research in the Keweenaw Bay Indian Community for Stewardship and Governance Partnerships
Faculty Mentor: Professor Valoree Gagnon
Project Description
Students will work with Valoree Gagnon and the Keweenaw Bay Indian Community for one-semester on a Michigan Sea Grant (MISG) integrated assessment project (2020-2022) to contribute to Great Lakes environmental literacy and workforce development by compiling and synthesizing Anishinaabe- gikendaasowin (knowledge) within the Keweenaw Bay Indian Community (KBIC) and sharing this knowledge with stewardship and governance partners throughout the region. Current environmental literacy initiatives and workforce development training are rarely inclusive of Indigenous knowledge. The KBIC will compile and synthesize Indigenous knowledge in the Community, develop an integrated Indigenous Knowledge Guidance document for Community planning and governance, and implement an Indigenous Knowledge Symposium for our region's stewardship and governance stakeholders. The KBIC expects this research to strengthen capacity for resource stewardship, adaptation planning, and community resiliency in the wider Great Lakes Region.
Potential Benefits
A better understanding of Anishinaabe perspectives and practices.
Knowledge/practice building equitable research relationships with tribal partners.
Practice engaging as a social and/or environmental science/policy professional.
Student Time and Commitment
3-9 hours a week.
Tasks include: data entry, compilation, and transcription for KBIC, contributing to an annotated bibliography for KBIC stewardship and governance reports/plans/other publications, and assistance in planning/implementing a writing workshop for the MISG project research team.
Contact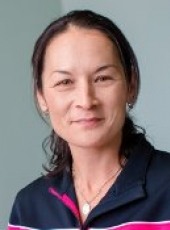 Director, University-Indigenous Community Partnerships, Great Lakes Research Center
Research Assistant Professor, College of Forest Resources and Environmental Science
Ethnic Organization and Diaspora Engagement in the Keweenaw
Faculty Mentor: Kathryn Hannum
Project Description
The Upper Peninsula is home to many ethnic organizations with rich and varied histories. Due to patterns of industrial migrants in the United States, ours is not an uncommon ethnic landscape. But do countries of origin continue to impact these communities, and if so, how? This project will assess the vibrancy of remaining ethnic organizations and the extent to which members have connections (political, cultural, social, and/or economic) to the 'origin' country. Students will work to assess the histories, current vibrancy, and future goals of currently operating ethnic organizations in the Keweenaw by using interviews and participant observation methods. Students will also research existing diaspora engagement policies of countries of origin and the extent to which such policies are affecting the organization members in the Keweenaw. Qualitative data will be summarized and coded for patterns and themes and used in a larger comparative project on diaspora engagement policies and their effects.
Potential Benefits
Learning content analysis, interview skills, participant observation, and thematic coding

Included in all publications resulting from research
Student Time and Commitment
Contact
Kathryn Hannum at khannum1@kent.edu
---
Lost Utopia: Star Trek's Socio-spatial Reflections
Faculty Mentor: Professor Mark Rhodes
Project Description
While all science fiction reflects broader social and spatial relations, Star Trek has often been a beacon of utopian future amongst many bleak and dystopian contemporary science fiction blockbusters. Geographies of Star Trek, and science fiction, have explored these human-non-human relationships, geopolitics, considerations of imaginary landscapes, often investigating Star Trek's power for contemporary and futuristic utopia. The use of dystopia in Star Trek, however, is particularly underexplored. Student's working on this UPPERS project will explore how dystopia, across cultural geographies, reveals alternative, imagined, and often quite rooted cases of socio-spatial relations. Together we will focus on the continued institutionalized and bureaucratic challenges faced in a fictionalized future which has largely removed scarcity from the equation of material relations. Employing discourse analysis across the canonical Star Trek universe, we will ask how ongoing socio-spatial relations of protest, mobility, and place translate in a supposedly utopian imagined world. Star Trek: Picard, in particular, as the newest Star Trek series, raises these questions, specifically in the face of a refugee crisis and affixing of a supposedly violent Other. Students are highly encouraged to concurrently enroll in SS3910 Geographies of Science Fiction.
Potential Benefits
Employ basic techniques of discourse and narrative analyses.
Utilize cultural geography to make connections between students' own majors and others across campus.
Present individual work in paper or poster form – readily presentable or publishable for social science and humanities audiences.
Enhance and practice theories and techniques introduced in SS3910 Geographies of Science Fiction.
Student Time and Commitment
3-9 hrs/wk.
This project will require previous experience in social sciences and/or cultural studies
Contact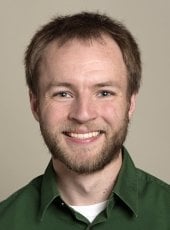 Assistant Professor of Geography
Analyzing French-Canadian Immigrant Experiences through the 1887 Lake Linden Fire
Faculty Mentor: Professor Sarah Scarlett
Project Description
The UPERSS student working on this project will contribute vital early research to a large 7-year international project about Francophone migration across North America funded by the Social Sciences and Humanities Research Council of Canada. Lake Linden attracted early immigrants from Quebec setting up logging operations and sawmills. In 1887 a fire devastated the town and records from insurance claims give us a rare glimpse into the material lives of the residents — where they lived, what they owned, the tools they used, how they cooked their food, and how they arranged their daily lives. This UPERSS student will delve into the insurance claim records, map and record-link households using the Keweenaw Time Traveler database, and identify patterns in how the quality of life for French-Canadians compared to their neighbors and/or their homes in Quebec. The student will create a Story Map to demonstrate and share the patterns they identify.
Potential Benefits
Gain experience working with archival records and gaining an introduction to historical analysis using GIS.
Be introduced by Professors Don Lafreniere and Sarah Scarlett to the larger SSHRC-sponsored project (with 40+ international cross-field researchers) for experience contributing to a larger interdisciplinary effort to analyze migration patterns and cultural patterns over 300 years.
Student Time and Commitment
1 credit, 3 hrs.
Prerequisite SS3541 or otherwise knowledgeable in the region.
French language knowledge is a plus.
Contact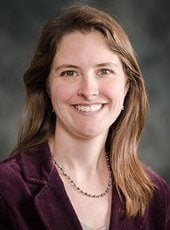 Assistant Professor of History
Historic Cemeteries: Mapping, Management, and Memory
Faculty Mentor: Professor Tim Scarlett
Project Description
Help Copper Country community organizations with their legacy cemeteries. Community leaders approached Michigan Tech seeking help with mapping and remote sensing, geospatial visualization, planning for sustainable management, enhanced protection, and potential public interpretation of neglected cemeteries. Using tools like Ground Penetrating Radar and other remote sensing and mapping technologies, in conjunction with archival and oral history research, to help build inventories of burial grounds. Through a review of published literature on cemetery archaeology and management, provide recommendations on best practices for community organizations and municipalities for a problem facing many rural towns in the United States. Help to build connections between the cemetery inventory and online geospatial research tools, like findagrave.com and ancestry.com, with an eye to building a robust management tool, facilitating heritage building/place-making among local and the online communities of the "Copper Country Diaspora," creating useful interpretive material, and enhancing heritage tourism development in these communities.
Potential Benefits
Dovetail with other student classes, individual skill learning choices, and career plans.
Place more emphasis on remote sensing and geospatial technologies; community-engaged or collaborative study; development of web resources, tools, or data structures; archival and/or oral history work; or heritage tourism or educational program development.
Student Time and Commitment
May vary based on student commitment ability/availability.
Contact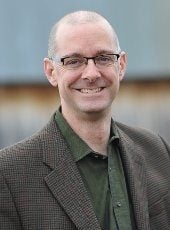 Associate Professor of Archaeology and Anthropology
Renewable Energy Transitions In Michigan
Faculty Mentors: Professor Chelsea Schelly and Professor Richelle Winkler
Project Description
Renewable energy transitions in Michigan. As part of a large interdisciplinary and collaborative project, there are student research opportunities to engage in understanding the social, policy, economic, and technical contexts for a renewable energy transition in Michigan. Activities and commitments can vary based on student interest.
Potential Benefits
Varies based on student interest
Student Time and Commitment
Varies based on student availability
Students may also choose to register for directed study credits in association with work and study on this project
Contact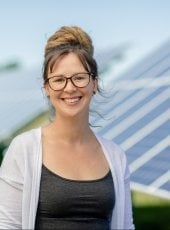 Associate Professor of Sociology
Graduate Director, IA/H and EEP
Michigan Tech Inventory of Historic Scientific Instruments (IHSI)
Faculty Mentor(s): Professor Steve Walton and Professor Andrew Fiss
Project Description
Work with history of science faculty who are cataloging the surviving historic scientific instruments on campus. Many departments have legacy equipment, sometimes still in use, that shows the important development of scientific and engineering research and teaching on campus from 1885 to present. In assisting with this project, you will contribute to the growing record of instruments at Inventory of History Scientific Instruments, help explain the importance of these instruments within institutional history, and preserve information about some instruments that may be discarded. With alumni, staff, and faculty, you can help argue that historic instruments should be kept as important reminders of their field.
Potential Benefits
Assist in direct catalog, including photography of instruments and historical research on the use of instruments within different fields.
Write collaborative essays on a class of instruments.
Use cataloged instruments as interpretive objects to investigate historical and philosophical perspectives on the material practice of science.
Student Time and Commitment
1­–3 credits, (1-3 hours of work a week) .
Proportional amount of time spent researching or reading independently.
Students new to the project will be given an initial training session.
May also be funded through summer research.
Contact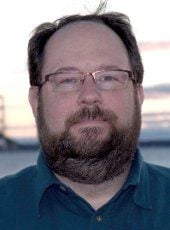 Associate Professor of History