The UPERSS program provides opportunities for undergraduate Social Sciences students to work closely with faculty (or an advanced graduate student) to do research, creative work, or a community-based project.
How UPERSS Works
Students enroll in SS 3090 Exploring Undergrad Research in Social Sciences for between 1-3 credits. Students earn 1 unit of academic credit for every 3 hours worked per week (limited to a total of 3 credits per semester). UPERSS is open to all Social Sciences undergraduate majors who have a GPA of 2.5 or higher. Still, in order to be placed on a project, students must apply and be accepted by the respective faculty mentor.
UPERSS students share an overview of their research experiences at the annual Social Sciences Undergraduate Research Symposium (date TBD). Alternatively, students can fulfill this requirement by creating a well-developed poster, website, or visual representation of the project, or sharing a 4-5 minute recorded presentation of the project. Other options, such as co-authoring an article in a journal, presenting to a class, or presenting at a conference could also work. All decisions on this requirement should be made with the faculty mentor.
Learning Objectives
Communicate effectively through writing, speech, and visual information
Develop critical thinking skills
Develop teamwork and accountability skills
Practice presenting results and conclusions of the research
Getting Started
The first step is to review the project descriptions below and weigh decisions on time commitments and how well the opportunities match your interests. You might also approach a faculty member you know is doing research that interests you, even if they don't have a project listed here, to inquire whether they would be open to doing a UPERSS project with you. You're encouraged to reach out to mentors for any projects that you are interested in to learn more.
Application Process
To ensure consideration, the application deadline for Spring 2024 courses is Friday, November 10, 2023.
Applications should be emailed directly to the faculty mentor. They should include:
Resume
Cover Letter. Letter should be a professionally-written statement that includes: academic, personal, and/or career interests, any research experiences or courses to date; and how participation in this UPERSS project aligns with interests and goals
The faculty mentor will review and contact you. They may wish to schedule an interview. If you are accepted/approved, your faculty mentor will contact the Social Sciences administrator to sign you up for the course.
Spring 2024 Projects
Currently available projects and faculty mentor — link will take you to full descriptions
Research Project Descriptions
Treasure in the trash? Aluminum, landfills, and communities in America (Spring 2024)
Faculty Mentor: Dr. Jonathan Robins
Project Description
This project is part of a Depart of Energy-sponsored investigation of the feasibility recovering aluminum through landfill (https://www.netl.doe.gov/project-information?p=FE0032236). Join an interdisciplinary team working on uncovering how aluminum got into consumer products, how those products wound up in landfills, how much might be buried, and what we might be able to do about it. Student research opportunities include historical investigations of the aluminum industry and landfill sites, studies of policy at local, state, and federal levels, and evaluations of landfill-adjacent communities with an emphasis on environmental justice issues. All majors welcome to apply.
Potential Benefits
Learn how to identify, access, and interpret records from business, government, and other sources

Practice communication and collaboration skills with an interdisciplinary team
Contribute to published research
Further opportunities with MTU Summer Undergraduate Research Fellowship, Senior Capstone Projects or Senior Design Team, and paid summer research positions.
Student Time and Commitment
Option to take for 1-3 credits, with hours corresponding 3-9 hours/week
Contact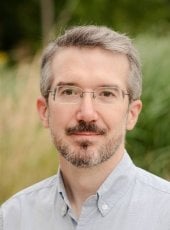 Associate Professor of History
Archaeology from the Delaware Mine (Spring 2024)
Mentors: Dr. Carl Blair
Project Description
The first year of excavation at the Delaware Mine provided some significant archaeological results. Now is the time to process artifacts, review site data and begin further research to complete year 1 and begin the planning for years 2 and 3. YOU can be a part of this!
Potential Benefits
Learn and refine archaeology and research skills
Student Time and Commitment
Option to take for 1-3 credits, with hours corresponding 3-9 hours/week
Contact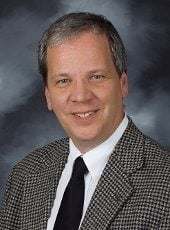 Teaching Professor, History & Anthropology
Water Scarcity in El Salvador (Spring 2024)
Faculty Mentor: Dr. Kari Henquinet
Project Description
Be part of an interdisciplinary research team working with community partners in El Salvador on disaster risk reduction, water security, and climate change challenges. Graduate students with faculty mentors conducted ethnographic field work in Usulutan Department, El Salvador during the last three summers. This work has entailed discussions with local government and an NGO partner, Lutheran World Relief, as well as interviews in communities experiencing severe water scarcity and with key informants. We invite students to work with us through UPERSS as we process and analyze the ethnographic data. Intermediate or higher Spanish language skills are required.
Potential Benefits
Gain experience analyzing qualitative ethnographic data.
Build expertise in disaster risk reduction, climate change, and water security issues in Central America.
Strengthen Spanish language skills.
Student Time and Commitment
1 - 3 credits, according to student availability.
Contact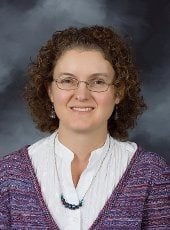 Teaching Professor, Social Sciences Undergraduate Studies Director
Peace Corps Prep Program Director
Sustainability Science and Society Program Advisor
Living Memory Lab (Spring 2024)
Faculty Mentor: Dr. Mark Rhodes
Project Description
The Living Memory Lab at Michigan Technological University explores the intersection of food and memory. We explore the naming of fruits, vegetables, and grains as memorials to individuals. More than seeds named after a developer or a tree planted in honor of someone, the Living Memory Lab explores food-based plants named for someone unassociated with the plant itself. Through growing and sharing varieties of fruits, vegetables, and grains, the Living Memory Lab investigates how the plants which provide our food simultaneously shape heritage and our understanding of history. The Living Memory Lab pays particular attention to heirloom varieties as living forms of industrial heritage, the representation/commodification of historically marginalized individuals, and the commemorative power structures of white supremacy. Students have the opportunity to explore these living histories and political ecologies through a number of angles including, but not limited to, archival research, digital network and content analysis, interviews, surveys, and oral histories, and more creative more-than-representational means of understanding the power and impacts of "planty agency.".
Potential Benefits
Applying political ecology and environmental anthropology, sociology, geography, and humanities beyond typical coursework.

Experience in at least one qualitative methodological practice.

Credited hands-on work in a unique and unexplored realm of memory, heritage, and food research.
Student Time and Commitment
1-3 credits, according to student availability.
Contact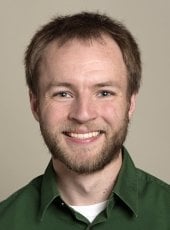 Assistant Professor of Geography
906-487-2459
AOB 211 (Spring 23' Office Hours Wednesdays 10am-12pm)
Eagle Harbor Histories (Spring 2024)
Faculty Mentor: Dr. Steve Walton
Project Description
The Department of Social Sciences is working with the Keweenaw Co. Historical Society to develop materials for their museums at Eagle Harbor and the lighthouse complex. We would like 1-3 students this semester (1cr each) to develop modules for display on kiosks and museum displays. Available modules may include, subject to the students' interests: the history of Eagle Harbor, the copper boom period, shipwrecks and lifesaving, the City of Bangor shipwreck and Chrysler car rescue in 1926, etc. Students will have opportunities to do primary source research and compilation, interpretive writing, and/or website development (with A/V if desired).
Potential Benefits
Engage in research and writing for a local Copper Country community museum.

Delve into primary sources, collate and assemble records

Develop skills in mapping, A/V modules for websites, website storyboarding and development
Student Time and Commitment
Offered as 1credit course for ~3 hours a week for about 10-12 weeks. There is an option to load most of the work into Spring Break week if the student desires.
Contact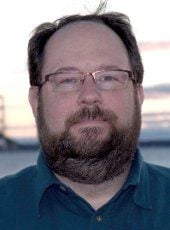 Associate Professor of History
Program Contact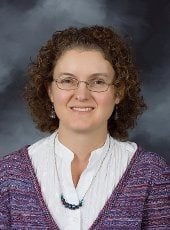 Teaching Professor, Social Sciences Undergraduate Studies Director
Peace Corps Prep Program Director
Sustainability Science and Society Program Advisor