The UPERSS program provides opportunities for undergraduate Social Sciences students to work closely with faculty (or an advanced graduate student) to do research, creative work, or a community-based project.
How UPERSS Works
Students enroll in SS 3090 Exploring Undergrad Research in Social Sciences for between 1-3 credits. Students earn 1 unit of academic credit for every 3 hours worked per week (limited to a total of 3 credits per semester). UPERSS is open to all Social Sciences undergraduate majors who have a GPA of 2.5 or higher. Still, in order to be placed on a project, students must apply and be accepted by the respective faculty mentor.
UPERSS students share an overview of their research experiences at the annual Social Sciences Undergraduate Research Symposium (date TBD). Alternatively, students can fulfill this requirement by creating a well-developed poster, website, or visual representation of the project, or sharing a 4-5 minute recorded presentation of the project. Other options, such as co-authoring an article in a journal, presenting to a class, or presenting at a conference could also work. All decisions on this requirement should be made with the faculty mentor.
Learning Objectives
Communicate effectively through writing, speech, and visual information
Develop critical thinking skills
Develop teamwork and accountability skills
Practice presenting results and conclusions of the research
Getting Started
The first step is to review the project descriptions below and weigh decisions on time commitments and how well the opportunities match your interests. You might also approach a faculty member you know is doing research that interests you, even if they don't have a project listed here, to inquire whether they would be open to doing a UPERSS project with you. You're encouraged to reach out to mentors for any projects that you are interested in to learn more.
Application Process
To ensure consideration, the application deadline for Spring 2023 courses is November 11, 2022.
Applications should be emailed directly to the faculty mentor. They should include:
Resume
Cover Letter. Letter should be a professionally-written statement that includes: academic, personal, and/or career interests, any research experiences or courses to date; and how participation in this UPERSS project aligns with interests and goals
The faculty mentor will review and contact you. They may wish to schedule an interview. If you are accepted/approved, your faculty mentor will contact the Social Sciences administrator to sign you up for the course.
Spring 2023 Projects
Currently available projects and faculty mentor — link will take you to full descriptions
Research Project Descriptions
Bombs, Blades, and Boats - The Parsons Corp. and Cold War Engineering

(Spring 2023)

Faculty Mentor: Dr. Steve Walton
Project Description
The John T. Parsons and Frank B. Stulen pioneered numerical control (N/C) for machine tools in 1945 while manufacturing helicopter rotor blades in Traverse City, MI. They were also among the first to use computer methods to solve machining problems. The systems they developed—marketed as the Digitron and the Cardamatic—and the control of the machines to make the complex structures gave birth to Computer Numerical Controlled (CNC) Machining. Parsons Corporation was founded to produce ordnance for WWII, then moved into producing helicopter rotor blades for all the major helicopter manufacturers from the 1940s through the '60s. Parsons also pioneered adhesive bonding in metal aircraft structures, built the first all-composite airplane, and produced the fuel lines for the Saturn V rocket. The Parsons legacy even includes manufacturing Lake 'n Sea fishing boats in the late '50s and early '60s. Thus, "Bombs, Blades and Boats."
This UPERSS project will provide you with direct, hands-on archival research using material from the Parsons collection at Virginia Tech. You will be transcribing and synthesizing manageable portions of it, and then contextualizing them into short vignettes that will become part of a short book, to be compiled in summer 2023. We also hope to be doing interviews with relatives, former employees, business associates, and friends of Parsons and Stulen in Traverse City and elsewhere to add much needed content to tell the story.
Potential Benefits
Experience distilling archival materials into concise and engaging stories

Experience conducting, transcribing and processing oral history interviews
Student Time and Commitment
1cr option; 3hr. per week max.
Contact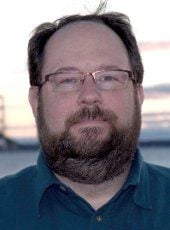 Associate Professor of History
906-487-3272
AOB 224 (Spring 23' Office Hours Mondays 3-4pm & Tuesdays 11am-12pm)
Mapping Social Vulnerability to Wildfire

(Spring 2023)

Mentors: Dr. Richelle Winkler and PhD Graduate Student Julia Petersen
Project Description
Efforts to live with fire in ways that minimize risk to human lives and properties are now a central goal of wildfire policy in the US, at all levels of government. We know from wildfire and other natural hazards that exposure to hazards, susceptibility to harm, mitigation resources, and recovery are all related to characteristics of residents, communities, and built environment. Such inequalities and socio-economic characteristics are not innate attributes of places or people, but rather are shaped by broader structural and societal forces. During a time when the Forest Service is increasing fuel treatments on the landscape, and wildfire risks are intensifying, this research project uses social vulnerability to examine equity in federal program delivery. The student researcher will work alongside PhD student Julia Petersen and Professor Richelle Winkler on this US Forest Service project to create and map an index measuring social vulnerability to wildfire, to use this index to investigate equity in fuel treatments, and to identify case communities for ground-truthing and qualitative analysis. Some level of GIS skill is a plus. Interest in social vulnerability to natural hazards, an equity-focused mindset, and attention to detail are required. The student research should be prepared to work with large quantitative datasets and population data. Excellent writing skills and ability to read academic journal articles are required.
Potential Benefits
GIS and spatial data analysis;

relationships with the United States Forest Service;

potential opportunity for summer funding to continue research.
Student Time and Commitment
Option to take for 2-3 credits, with hours corresponding 6-9 hours/week
Contact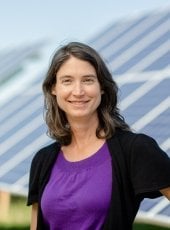 Beaver Island Community Energy Advocate

(Spring 2023)

Faculty Mentors: Dr. Chelsea Schelly and Dr. Richelle Winkler
Project Description
Beaver Island is an island in Lake Michigan with a year-round population of about 525 people, plus hundreds more seasonal residents. Some island residents are interested in promoting energy resilience and finding renewable energy options to meet their electricity demand as locally as possible. They are exploring the possibility of starting a community solar project or other community-based local generation. The student in this role will coordinate with Tara's Meadow, an environmental organization on Beaver Island to generate short communications for island residents about community solar policy and practices to be shared with Beaver Island residents. The student will also work with island residents to establish a relationship with Great Lakes Energy, regarding energy possibilities for Beaver Island.
Potential Benefits
Learn about renewable energy policy in Michigan and how it impacts local practice.

Communication skills.

Collaborative work experience with community environmental organization.

Some potential for extended summer work on Beaver Island in summer 2023.
Student Time and Commitment
Option to take for 1-3 credits, with hours corresponding 3-9 hours/week
Contact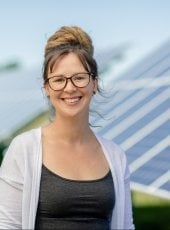 Associate Professor of Sociology
Affiliated Associate Professor, CFRES
906-487-1759
AOB 200A (Spring 23' Office Hours Mondays and Thursdays at 10am)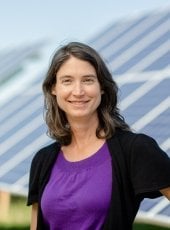 The Rise of Policy Innovation Labs (Spring 2023)
Faculty Mentors: Dr. Adam Wellstead and Dr. Angie Carter and Dr. Kathryn Hannum
Project Description
The past decade has seen a rapid rise in the number of policy innovation labs (PILs). PILs that are found both inside and outside of government address a wide range of social issues. Many PILs share a few distinct common characteristics: a commitment to the design-thinking methodology, a focus on applying experimental approaches to testing and measuring the efficacy of comprehensive public policy and intervention program prototypes, and the use of user-centric techniques to stakeholders in the design process (Wellstead et al 2021).

In our UPERSS, you will have the choice to examine the PIL phenomena that focuses on environmental, health, data, or university based issues. Also, you will work with Dr. Kathryn Hannum and develop the policy lab GIS database.

Wellstead, A.M., Gofen, A. and Carter, A., 2021. Policy innovation lab scholarship: past, present, and the future–Introduction to the special issue on policy innovation labs. Policy Design and Practice, 4(2), pp.193-211.
Potential Benefits
Work with internationally-based policy scholars.

Learn critical research skills.

Understand the publication process.
Student Time and Commitment
Contact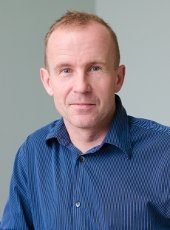 Professor of Public Policy, Social Sciences
906-487-2115
Academic Office Building 227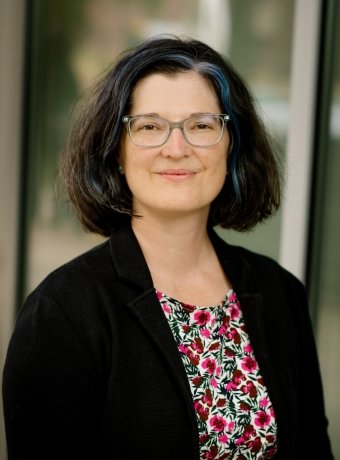 Associate Professor, Environmental/Energy Justice
On Sabbatical Fall 2023-Spring 2024
906-487-1431
Academic Office Building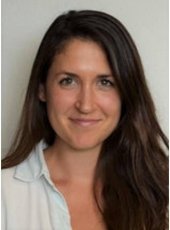 Assistant Teaching Professor
Coordinator of Student Programs
Policy and Community Development Program Advisor
906-487-2824
AOB 225 (Spring 23' Office Hours Tuesdays & Thursdays 11am-12pm)
Understanding STEM Higher Education Culture
(Spring 2023)
Faculty Mentors: Dr. Melissa Baird and Dr. Kathryn Hannum
Project Description
The student(s) would be part of a cross-institutional collaboration working to identify and provide support for under-represented student-athletes to pursue and succeed in STEM graduate education. The student would work on one aspect of the collaboration, the Knowledge Exchange - to be held at San Jose State University. The Knowledge Exchange convenes university and athletic leaders, STEM educators, and higher education experts to advance equity and mobility for URM-STEM students and athletes. The student would be invited to participate in the Knowledge Exchange to be held at SJSU in Spring 2023. We encourage former or current athletes to apply.
Potential Benefits
Close mentoring and support

Learn about mentoring related to Diversity, Equity, and Inclusion, Sense of Belonging

Communicate and Connect with colleagues and student-athletes across campus and universities
Travel to SJSU
Build transferable skills (project management, event planning)
Student Time and Commitment
1 -2 credit, option; 3 - 6 hours per week
Contact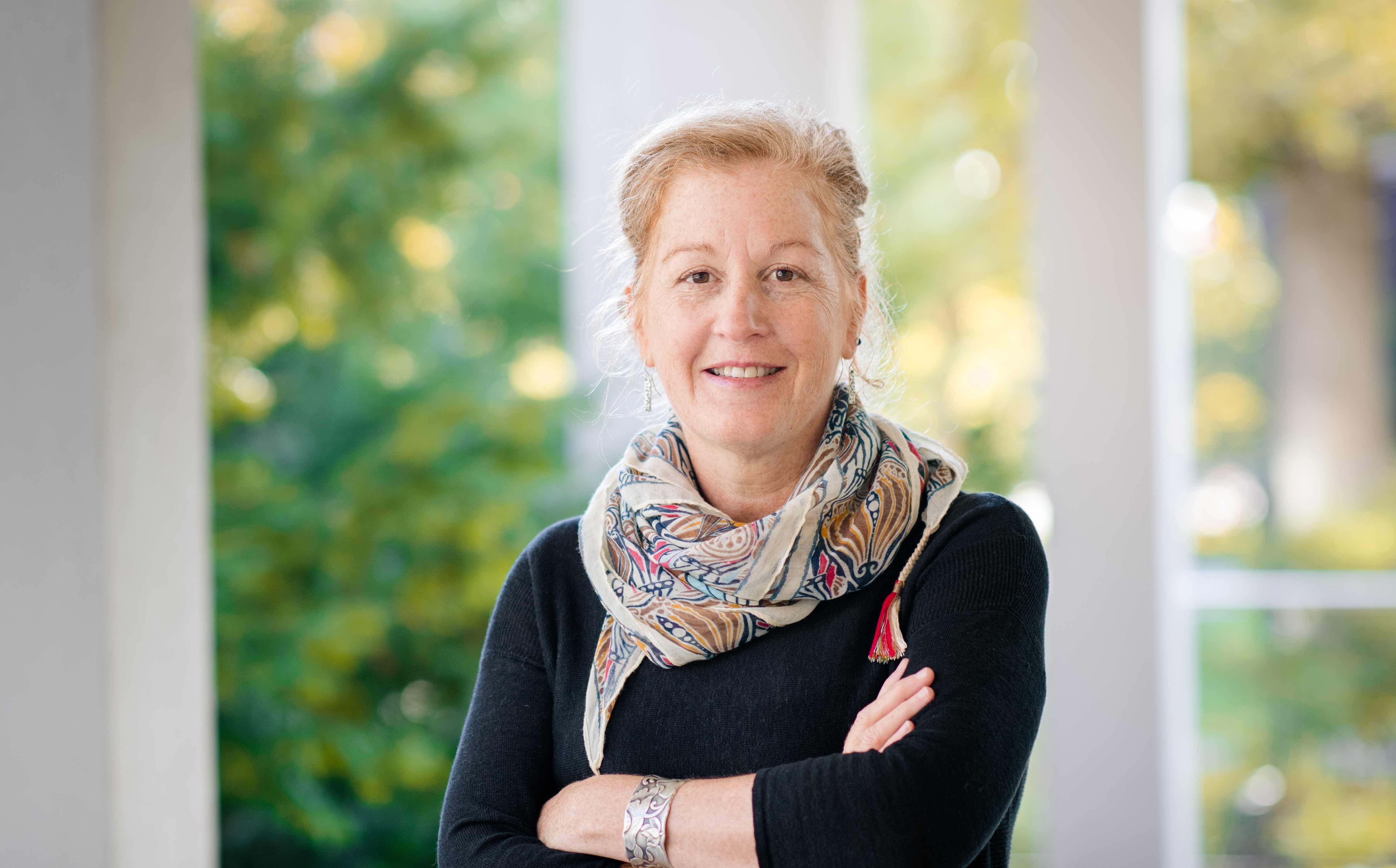 Associate Professor of Anthropology
Faculty Fellow, Graduate School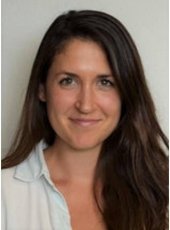 Assistant Teaching Professor
Coordinator of Student Programs
Policy and Community Development Program Advisor
906-487-2824
AOB 225 (Spring 23' Office Hours Tuesdays & Thursdays 11am-12pm)
Water Scarcity in El Salvador

(Spring 2023)
Faculty Mentor: Dr. Kari Henquinet
Project Description
Be part of an interdisciplinary research team working with community partners in El Salvador on disaster risk reduction, water security, and climate change challenges. Seven graduate students with faculty mentors conducted ethnographic field work in Usulutan Department, El Salvador during the summer 2021. This work entailed discussions with local government and an NGO partner, Lutheran World Relief, as well as interviews in two communities experiencing severe water scarcity and with key informants. We invite students to work with us through UPERSS as we process and analyze the ethnographic data, or to conduct their own related work with other secondary data sets to support the larger project. Spanish language skills are helpful, but not required.
Potential Benefits
Gain experience analyzing qualitative ethnographic data.

Build expertise in disaster risk reduction, climate change, and water security issues in Central America.

Strengthen Spanish language skills.
Student Time and Commitment
1 - 3 credits, according to student availability

.
Contact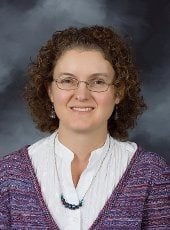 Teaching Professor, Social Sciences Undergraduate Studies Director
Peace Corps Prep Program Director
Sustainability Science and Society Program Advisor
906-487-2116
AOB 226 (Spring 23' Office Hours Wednesdays 1-3pm)
Living Memory Lab (Spring 2023)
Faculty Mentor: Dr. Mark Rhodes
Project Description
The Living Memory Lab at Michigan Technological University explores the intersection of food and memory. We explore the naming of fruits, vegetables, and grains as memorials to individuals. More than seeds named after a developer or a tree planted in honor of someone, the Living Memory Lab explores food-based plants named for someone unassociated with the plant itself. Through growing and sharing varieties of fruits, vegetables, and grains, the Living Memory Lab investigates how the plants which provide our food simultaneously shape heritage and our understanding of history. The Living Memory Lab pays particular attention to heirloom varieties as living forms of industrial heritage, the representation/commodification of historically marginalized individuals, and the commemorative power structures of white supremacy. Students have the opportunity to explore these living histories and political ecologies through a number of angles including, but not limited to, archival research, digital network and content analysis, interviews, surveys, and oral histories, and more creative more-than-representational means of understanding the power and impacts of "planty agency.".
Potential Benefits
Applying political ecology and environmental anthropology, sociology, geography, and humanities beyond typical coursework.

Experience in at least one qualitative methodological practice.

Credited hands-on work in a unique and unexplored realm of memory, heritage, and food research.
Student Time and Commitment
1-3 credits, according to student availability.
Contact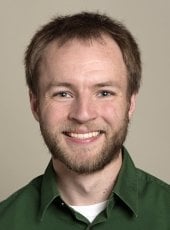 Assistant Professor of Geography
906-487-2459
AOB 211 (Spring 23' Office Hours Wednesdays 10am-12pm)
Program Contact