The Graduate School regularly schedules presentations to assist students in developing their professional skills. A list of upcoming events and an archive of past seminars is below. Contact the Graduate School for more information.
The Graduate Student Government also maintains an archive of their professional development events.
Seminar Archive
Slides, streaming video, helpful links and more resources are available for select seminars below. Note: Streaming video requires a high speed Internet connection and may require additional plug-ins.
Dissertation, Thesis, and Report Seminars
Submission 101: Submitting your Dissertation, Thesis or Report to the Graduate School
The video shows you the submission process from planning from your defense through submitting your final document. Recorded on September 13, 2023.
Dissertation, Thesis, and Report Updates for Spring 2021
In Spring 2021, scheduling a defense moved to MyMichiganTech. Join the Graduate School to learn how these changes impact your defense scheduling.
Formatting 101: Using the Guide and Template
Learn how to find formatting requirements in the Guide and templates for formatting. More detail and demonstration is presented on using the Word template.
Formatting 102: Copyright for your Dissertation, Thesis, and Report
If you're planning on using content created by others, or material that you have published elsewhere, this seminar will discuss when to obtain permission and how to document that you can reprint copyrighted items.
Formatting 103: Checking and Fixing your Document
This seminar focuses on Adobe Acrobat showing you how easy it is to embed your fonts using Word and Adobe Acrobat and how you can check and fix your document for common formatting errors.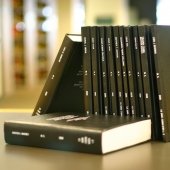 An Introduction to Copyright
Join Nora Allred from the Library for an introduction to copyright - what it is , why it's important, and what you need to know.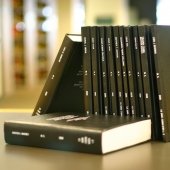 Using a LaTeX Template
This presentation introduces the LaTeX template developed by a former student and available on our formatting webpage.
Alternative LaTeX resources are available at Overleaf. Sign up with your Michigan Tech credentials to access Pro features.
Professional Development Seminars
Smart Start
A seminar designed for new Michigan Tech graduate students. Learn about policies and procedures to help support your success as a graduate student. Topics included:
Repeating courses
Excused absences
Emergency funds
HuskyFAN
and more!
---
Project Management
The Art of Proposal Development
Publishing, Presenting, and Building your Reputation
Teaching Portfolios: Building Today for Your Career Tomorrow