Develop a deeper understanding of how human systems impact the natural environment and how to engineer systems to protect human health and ecosystems. Apply advanced environmental engineering principles to improve and maintain the environment for the protection of human health, nature's ecosystems, and quality of human life. Are you ready?
Program Overview
Sustainability is integrated throughout the curriculum. Our doctorate in environmental engineering faculty and students regularly work on interdisciplinary research projects that interface with Sustainability; the Earth, Planetary and Space Sciences Institute; the Center for Water and Society; the D80 Center; and faculty in the areas of biological sciences, chemistry, forestry, geological engineering and sciences, chemical and mechanical engineering, and environmental policy.
---
Environmental Engineering Program Details
Learn more about the environmental engineering program at Michigan Tech. For international students, Environmental Engineering is a designated STEM program.
On-Campus Programs
PhD Requirements: Environmental Engineering
To complete a doctoral degree, students must complete the following milestones:
Complete all coursework and research credits (see credit requirements below)
Pass Qualifying Examination
Pass Research Proposal Examination
Prepare and Submit Approved Dissertation
Pass Final Oral Defense
The minimum credit requirements are as follows:
Total Credit Requirements

| Degrees | Credits |
| --- | --- |
| MS-PhD (minimum) | 30 Credits |
| BS-PhD (minimum) | 60 Credits |
Individual programs may have higher standards and students are expected to know their program's requirements. See the Doctor of Philosophy Requirements website for more information about PhD milestones and related timelines.
Additional Program Information
Want to learn more about environmental engineering at Michigan Tech? Visit the department for more information:
Building Equitable Partnerships

"My doctoral research is building equitable research partnerships between Michigan Tech and the Keweenaw Bay Indian Community to address the shared concern about the mixture toxicity associated with fish consumption. With an interest in both science and policy, I am grateful for advisors and mentors that support interdisciplinary degrees."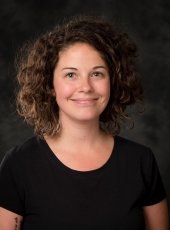 Sample Areas of Interest
Select areas of interest to help customize your environmental engineering PhD. Sample areas include:
Air Quality
Surface Water Quality
Subsurface Remediation