Since 1928, Michigan Tech has been a world leader in providing quality electrical engineering education. Today, that translates to programs that are highly ranked, flexible and hands-on — a great synergy of learning and experience. Create technological advances that improve everyday life and change the world for the better. Are you ready?
Program Overview
Our doctorate in electrical engineering program supports research in energy systems, signals systems, solid-state electronics, and robotics. Research areas include nanotechnology circuit design, renewable electricity energy sources, and wireless communications—just to name a few.
---
Electrical Engineering Program Details
Learn more about the electrical engineering program at Michigan Tech. For international students, Electrical Engineering is a designated STEM program.
On-Campus Programs
PhD Requirements: Electrical Engineering
To complete a doctoral degree, students must complete the following milestones:
Complete all coursework and research credits (see credit requirements below)
Pass Qualifying Examination
Pass Research Proposal Examination
Prepare and Submit Approved Dissertation
Pass Final Oral Defense
The minimum credit requirements are as follows:
Total Credit Requirements

| Degrees | Credits |
| --- | --- |
| MS-PhD (minimum) | 30 Credits |
| BS-PhD (minimum) | 60 Credits |
Individual programs may have higher standards and students are expected to know their program's requirements. See the Doctor of Philosophy Requirements website for more information about PhD milestones and related timelines.
Additional Program Information
Want to learn more about mechanical engineering at Michigan Tech? Visit the department for more information:
Electrical Engineering Alumni
"I built a strong technical foundation at Michigan Tech along with experiences working with teams and the value of understanding various perspectives. I've been able to shape my career and focus in new areas that I hadn't imagined working in."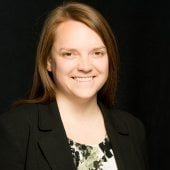 Sample Areas of Interest
Select areas of interest to help customize your electrical engineering degree. Sample areas include:
Robotics
Electromagnetics
Biomedical Engineering
VLSI