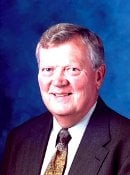 Paul Pietila
'62
Paul Pietila graduated from Michigan Tech with a BS degree in Applied Physics in 1962. He earned an MBA degree in 1972 from Bowling Green State University. His distinguished business career included five years with General Motors followed by 30 years at Ford. The first half of his career was spent in the areas of quality and reliability—the second part in . . .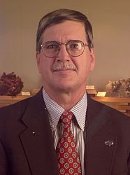 Michael Reblin
'68
During Mike's 26 years with Unocal his job titles and duties included: Geophysicist in Indonesia and California; Area Geophysicist covering the offshore of southern California; Senior Geophysicist in the Alaska district; District Geophysicist coordinating all geophysical activities in Oregon, Washington, Nevada, and southern California; District Geophysicist in Midland, . . .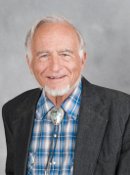 Charles Bufe
'62, '62
Chuck earned an MS in Geophysical Engineering in 1960 and an MS in Geophysics in 1962, both from Michigan Tech.  After leaving Michigan Tech, he became a Lieutenant in the NOAA Officer Corps before obtaining his PhD from the University of Michigan in 1969, where he also worked at Willow Run Labs.  Throughout his career, Chuck has worked for NOAA in San Francisco, CA . . .
Alumni News
Follow Us
Alumni Links
Take pride as a member of the Michigan Tech alumni family with over 70,000 members living and working in more than 100 nations around the world!
The Alumni reunion is a wonderful time to reunite with classmates and reminisce about your time at Michigan Tech.
Take advantage of continuing education and career planning and assistance, or even get help finding a job.
Being an alumnus of Michigan Tech has advantages other than a world-class education.
Chances are we are one of your favorite networks. Let's share.
Stay current with department news and research.
What You Can Do
Your experience and knowledge is incalculable. Share it with a student or recent graduate.
Enjoy Alumni events in your local area.
We appreciate your gift no matter the size.
Play Ford Careers 2015 video
Ford Careers 2015