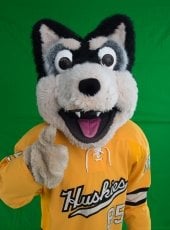 First Name Last Name
This is the Biography region.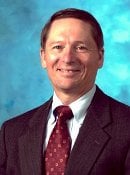 Robert Matheson
'73, '73
Dr. Matheson graduated from Michigan Tech in 1973 with a B.S. in Chemistry and a B.S. in Mathematics. He continued his studies at Cornell University in Ithaca, New York, and earned an M.S. in Chemistry in 1975 and a PhD in Biophysics in 1978 under Professor Scheraga's guidance. His graduate studies were followed by two years as a NIH Postdoctoral Fellow at Stanford University . . .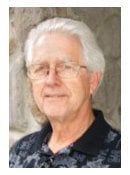 Merle Potter
'58, '61
Merle Potter '58 was awarded the American Society of Mechanical Engineers 2008 James Harry Potter (no relation) Gold Medal. Potter received the award "for making a renowned impact on thermodynamics through forty-two years of outstanding teaching and through published textbooks on thermal sciences and applied mathematics, and for research on energy consumption in dwellings . . .
Alumni News
Follow Us
Alumni Links
Take pride as a member of the Michigan Tech alumni family with over 70,000 members living and working in more than 100 nations around the world!
The Alumni reunion is a wonderful time to reunite with classmates and reminisce about your time at Michigan Tech.
Take advantage of continuing education and career planning and assistance, or even get help finding a job.
Being an alumnus of Michigan Tech has advantages other than a world-class education.
Chances are we are one of your favorite networks. Let's share.
Stay current with department news and research.
What You Can Do
Your experience and knowledge is incalculable. Share it with a student or recent graduate.
Enjoy Alumni events in your local area.
We appreciate your gift no matter the size.
Play Ford Careers 2015 video
Ford Careers 2015