Brand Management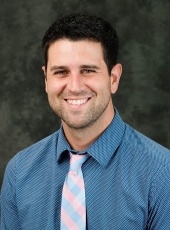 Director, University Marketing and Communications
906-487-2354
Administration Building G18
About Ian
Ian enjoys being outdoors, going for long jogs, and spending time with his wife, J.R., and their two boys, Cale and Crosby.
"So have your wits about you and dig in."
—Ethel Kennedy
Shannon Rinkinen
Associate Director of Marketing Communications
906-487-3162
Cell: 906-370-1163
Administration Building G16
Links of Interest
About Shannon
Manages client projects and teams to deliver high-quality, strategic marketing communications
Works across campus and University Marketing and Communications as an arbiter of Michigan Tech's brand message
Writes marketing communications including brand ads and enrollment materials
906-487-3526
Administration Building G16A
Links of Interest
About Crystal
She is the first person to contact when you are interested in working with UMC on a project.
She loves to brainstorm new ideas for publications with clients and enjoys the variety of projects that come through UMC.
Crystal is a great source when questions arise regarding University Identity Standards.
A self-described "design nerd," she finds herself picking up publications from a variety of different places (to read and critique).