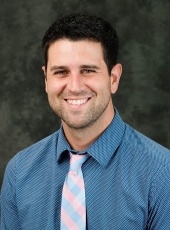 Assistant Vice President for University Marketing and Communications
Administration Building G26
Crystal Verran
Director of Operations, University Marketing and Communications
Administration Building G24
Links of Interest
About Crystal
She is the first person to contact when you are interested in working with UMC on a project.
She loves to brainstorm new ideas for publications with clients and enjoys the variety of projects that come through UMC.
Crystal is a great source when questions arise regarding University Identity Standards.
A self-described "design nerd," she finds herself picking up publications from a variety of different places (to read and critique).
Nicole Kelly
Creative Director, University Marketing and Communications
Administration Building G33