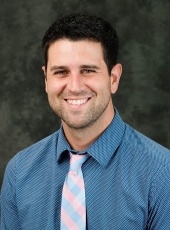 Assistant Vice President for University Marketing and Communications
906-487-2354
Wadsworth Hall G45W
About Ian
Ian enjoys being outdoors, going for long jogs, and spending time with his wife, J.R., and their two boys, Cale and Crosby.
906-487-3526
Wadsworth Hall G45W
Links of Interest
About Crystal
She is the first person to contact when you are interested in working with UMC on a project.
She loves to brainstorm new ideas for publications with clients and enjoys the variety of projects that come through UMC.
Crystal is a great source when questions arise regarding University Identity Standards.
A self-described "design nerd," she finds herself picking up publications from a variety of different places (to read and critique).
906-487-3527
Hillside Place