Choosing a degree program is a huge decision. An undeclared option at Michigan Tech lets students get started with their college studies right away, offering time and resources to help them decide on a major.
When it comes to choosing the right school and major, pre-college students and their families often put undue pressure on themselves. Fear of making the wrong choice can be paralyzing. One of the ways Michigan Technological University Director of Admissions Beth Fitzpatrick helps to dial back the stress: she asks older guests who visit campus with their pre-college students to raise their hands if they're doing what they thought they'd be doing when they were 18.
Typically very few hands go up.
"We can't expect all our prospective students to know exactly what they want to do when they grow up. Many don't even know what their options are," said Fitzpatrick. "Most careers aren't 'climbing the corporate ladder' — it's more like climbing a jungle gym. Sometimes you move up, down and sideways. Students don't have to figure out their entire lifetime — just the next step."
Michigan Tech's Undeclared: Exploring Majors program helps students take that next step.
"Choosing the undeclared program is not the same as being undecided. These students are making a decision to not declare a major yet until they have explored what their options are."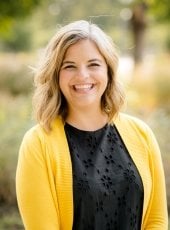 What to Expect in the Exploring Majors Program
Students who choose the undeclared option have up to three semesters to decide where they want to focus. In the Undeclared: Exploring Majors program, a dedicated advisor helps them select courses that fulfill general bachelor's degree requirements, so time and money are put to good use.
In addition to one-on-one discussions about interests, talents and career goals, undeclared students take the semester-long one-credit Exploring Majors course. The class includes visits from current students in a variety of majors who share what it's like to study in their programs. Incoming Huskies also gain insight about who they are, what they might thrive doing, and what's important to them in terms of a major or eventual career path, said Heather Simpson, Exploring Majors academic advisor and instructor.
"It's important for students to take the time to understand what they truly love and what their strengths are. Plus, in Exploring Majors they get exposure to most of the different majors available to them at Tech, many of which they never thought existed. The combination helps them decide on a major that is the foundation for a fulfilling and rewarding career."
In addition to the Undeclared: Exploring Majors program for students considering options across Michigan Tech's seven colleges and schools and 120 degree programs, there are interest-focused general programs for students who are already leaning toward a field of study. Programs in the colleges of Engineering; Sciences and Arts; Computing; Business; and Forest Resources and Environmental Science offer more specific but equally exploratory options. There's also a general pre-health professions option for students exploring health care careers.
General engineering gets students settled in the Department of Engineering Fundamentals in the College of Engineering. Students in this program take the same math, engineering and physics sections, get to know advisors and faculty, and learn about different engineering disciplines. General computing also establishes a cohort of first-year students who can work together in a supportive atmosphere to find the degree program that's right for them. Like other exploratory degree programs, the general business and general forestry options include one-on-ones with an advisor and smart planning to ensure courses fulfill general education and other degree requirements. General sciences and arts offers an overview of 30 majors ranging from the humanities to physical, natural and social sciences.
Meet Your Advisor
Other Helpful Ways to Choose Your College Major
The ability to discover what kind of careers are available — and how what you study at Tech is applied in real life — can also come from working on projects in Michigan Tech's Enterprise Program. Enterprise is open to students of any major who want to work on teams that design, build and implement projects and products for clients in business and industry.
There are also more than 240 student organizations at Michigan Tech where Huskies can find the people and activities that click for them. Student orgs can inspire new ideas and help students discover what they're most interested in, which can translate into choosing a college major that's the right fit.
It's Not Too Early to Think About Your Major
Fitzpatrick encourages high school seniors to reach out to MTU's Admissions Office for information about specific programs. Getting curious and digging into questions like 'What is mechatronics?' or 'What kind of careers are available in medical lab science?' or 'How is chemical engineering different from mechanical engineering?' can help make decision-making easier.
Job shadowing or informational interviews can also be helpful.
Fitzpatrick, who transitioned from a teaching career into higher education leadership, can relate firsthand to feeling uncertain about committing to a career when you're just starting out and don't have the full picture of what opportunities await. "You don't know what you don't know," she said, recalling a talk with her dad that helped her articulate her path.
"I told him, while I love being in education, I wanted to focus less on teaching and more on helping students make decisions about their next steps after high school. He said, 'That sounds like being a college admissions counselor.' I didn't even know what the position was, or what I would need to do to get there. My next step was to contact the Admissions Office here at Michigan Tech to schedule an informational interview to learn more about what the job entailed. If you would have told me at 17 years old that I would one day be the director of admissions at a college, I wouldn't have even known that position existed. I had to climb around that jungle gym to get to this place."
Next time: Learn more about the Exploring Majors course (it's open to all Tech students) and hear from Huskies who share how they chose their majors.
Michigan Technological University is a public research university founded in 1885 in Houghton, Michigan, and is home to more than 7,000 students from 55 countries around the world. Consistently ranked among the best universities in the country for return on investment, Michigan's flagship technological university offers more than 120 undergraduate and graduate degree programs in science and technology, engineering, computing, forestry, business and economics, health professions, humanities, mathematics, social sciences, and the arts. The rural campus is situated just miles from Lake Superior in Michigan's Upper Peninsula, offering year-round opportunities for outdoor adventure.