Take only three courses to develop relevant skills and policy analysis expertise. Prepare for professional careers as policy analysts and leaders in public service.
Develop expertise through our compact curriculum (only three courses).
Become involved in the analysis, development, approval, implementation, and evaluation of public policy in the following areas: all levels of government, the private sector, and nonprofit organizations.
Learn a set of in-depth analytical techniques, research methods, and conceptual frameworks for understanding policy issues.
Identify potential solutions using evidence-based decision-making.
Anticipate challenges, develop mitigation strategies, and apply learning to real-world issues.
3 Courses in 1 Term
| | |
| --- | --- |
| Admissions requirement | Acceptance to the Graduate School |
| Contact | |
| | |
| --- | --- |
| Effort | 3 hours per credit per week |
| Total credits | 9 |
| Course type | Online on your own time |
| Cost | Based on credits and course type |
| Already enrolled? | Speak with your advisor. |
Admissions Requirements
Graduate School Admissions Process
Applying to the Graduate School is free (no application fees) and fast (no official transcripts, test scores, or letters needed to start). The application process involves three easy steps.
Graduate School Requirements
To be considered for admission to the Graduate School as a degree- or certificate-seeking student, you need to:
have a bachelor's degree or its equivalent from an accredited institution, and
be prepared for advanced study in your chosen field, as demonstrated by your previous degree and your scholastic record.
See additional application requirements, including required materials:
Program Specific
Admitted applicants typically have an undergraduate GPA of 3.0 or better on a 4.0 scale
GMAT/GRE: Not required
Preferred major: Any Discipline
Admissions Decisions
Made on a rolling basis.
Prospective Students
Prospective students and non-degree seeking students interested in obtaining a graduate certificate must apply to the certificate program using the online application.
Accelerated certificate options exist for current Michigan Tech undergraduate students in good standing and have achieved at least junior-level standing or recent bachelor's graduates of Michigan Tech (less than two years).
The number of credits earned prior to admission that can be counted are restricted.
Current Graduate Students
Current Michigan Tech graduate students who are in a degree program do not need to formally apply. Current students must still submit the appropriate degree schedule in order to complete the certificate.
International Student Requirements
International Students must apply and be accepted into a degree-granting program in order to earn a graduate certificate. A non-refundable $10 processing fee per application is required.
Why Study Public Policy at Michigan Tech?

Complete your certificate quickly (only nine credits) and on your own time.
Study in a flexible, online format that lets you balance your academic studies with your personal obligations as you build career-applicable knowledge.
Combine this degree with your previous expertise. No background in public policy is required.
Earn your graduate certificate from a respected, accredited public research university in Michigan without traveling to a campus.
Learn from professionals with significant expertise and real-world experience in public policy.
Transfer this coursework into any social sciences graduate program at Michigan Tech after formal admission per University transfer policies. (Note that successful completion of the courses or certificate does not guarantee admission into the degree program.)
Get ahead as an undergraduate: current Michigan Tech students can complete the certificate in their 4th year.

---

"I am pursuing the online certificate in public policy to build expertise in stakeholder engagement and in understanding institutions in order to advance my future career goals in natural resources management."
Career Opportunities in Public Policy
Graduate school in public policy, law, education, etc.
Government careers/positions in public policy analysis, program development and management, budget analysis, public relations, and communications.
Political careers/positions as a legislator, campaign manager, legislative analyst, public relations manager, and communications director.
Private sector careers/positions in government affairs/relations, communications, community relations, and regulatory affairs.
Non-profit careers/positions doing advocacy work, policy research; serving on a government relations team; leading a non-profit; or even founding your own non-profit or non-governmental organization (NGO).
Only three courses. Progress quickly with a compact curriculum you can complete in one term.
Please note: the listed restrictions/prerequisites will be waived. Please contact Social Sciences at socialsciences@mtu.edu if you have any issues registering for these courses.
Courses
SS 5301 - The Policy Process
This course introduces key concepts in the policy making process (agenda, setting, formulation, decision-making, implementation, and evaluation). Theories of policy change are also introduced.
Credits: 3.0
Lec-Rec-Lab: (3-0-0)
Semesters Offered: On Demand
SS 5318 - Public Management
The main theories, philosophies, current themes, and critical issues in public sector management are examined.
Credits: 3.0
Lec-Rec-Lab: (3-0-0)
Semesters Offered: Fall, Spring
Restrictions: Permission of instructor required
SS 5350 - Policy Analysis
An overview of the policy process, including a detailed review of the major instruments that are used by federal, state, regional, and local governments.
Credits: 3.0
Lec-Rec-Lab: (3-0-0)
Semesters Offered: Fall, Spring
Restrictions: Must be enrolled in one of the following Level(s): Graduate
Pre-Requisite(s): SS 5300 and EC 2001
Meet Your Professors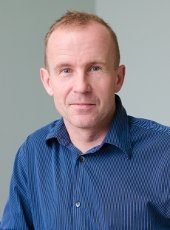 Professor of Public Policy, Social Sciences
Teaching Statement
Dr. Wellstead previously worked as a social scientist for the Canadian federal government, focusing policy efforts on climate change, forest management, and other environmental matters. Areas of expertise include policy capacity, policy design, policy process frameworks, and innovation labs.
Accreditation
The University is accredited by the Higher Learning Commission and widely respected by government entities (federal, state and municipal), non-profits, and businesses across many industries, including automotive, consulting, entertainment, infrastructure, technology, and manufacturing. Michigan Tech graduates deliver on policy analysis and development, leaning into any challenge with confidence.
Public Policy Certificate Learning Objectives
Identify public policy issues and conduct professional analyses of social, political, and
economic structures and bureaucratic processes;
Apply concepts and measures of efficiency, equity, and adequacy to the evaluation of
government policies;
Diagnose problems and develop feasible solutions through the application of theories
and frameworks to "real world" problems; and
Use appropriate quantitative and/or qualitative methods to systematically analyze public
policy issues.
The Department of Social Sciences Fosters Excellence in Education and Research
The Department of Social Sciences at Michigan Tech offers graduate and undergraduate degree programs aligned with our faculty's interdisciplinary knowledge and expertise. We apply the methods and approaches of the social sciences to understanding concerns and challenges associated with socioeconomic, technological, and environmental change. We provide our students with an enriching array of educational experiences, including hands-on participation in faculty-led research.
Our online graduate courses are the same, robust classes taken by our doctorate and masters' candidates, taught directly by highly regarded faculty, with outstanding support from staff. We invite working professionals to join these courses, bring their own experience and challenges as part of the discussion. Leverage the national reputation of Michigan Tech to advance your career in public policy leadership.