Industry Relations Team
Brent Burns
Director of Federal Relations & Corporate Research
906-487-3674
Cell: 906-281-7746
ATDC 202
Specialties
Chief federal relations officer for the University.
Build and maintain relationships with key legislative branch and executive branch officials, their staff members, and higher education and other policy advocates and associations.
Develops and implements research strategies for engaging agencies, companies, and organizations.
Advancement
Adam Johnson
Director of Advancement for the College of Computing
906-487-1087
Cell: 906-281-6983
Huntington Bank Building 610
Career Services

Center for Pre-College Outreach
Great Lakes Research Center
Elizabeth Hoy
Director, Business & Program Development
Great Lakes Research Center
Specialties
Facilitates partnerships that support Institute growth
Directs the development and distribution of outreach material to external partners
Oversees administrative operations
Keweenaw Research Center & Clean Snowmobile Challenge
Brian Hannon
Assistant Director of Industry Sponsored Programs
906-487-3572
Cell: 906-370-2423
Lakeshore Center 202H
Specialties
Leads opportunity engagement with industry partners for sponsored programs at the University, including Clean Snowmobile Challenge and Mind Trekkers
Develops external prospects for Keweenaw Research Center research and testing
Identifies industrial support for sponsored research
Student Sponsor Projects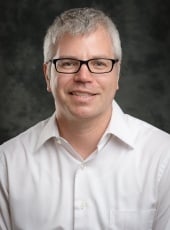 Richard J. Berkey
Professor of Practice
Director, The Enterprise Program
Advisor, Supermileage Systems Enterprise

Links of Interest
Specialties
Corporate/Industry Sponsorship
Product Development
Program Management
Lean / Six Sigma / Design for Six Sigma Methodologies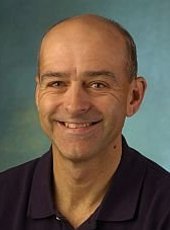 Robert DeJonge
Senior Research Engineer II
Senior Design Projects Coordinator
Research Development & Foundation Relations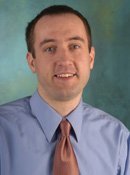 Peter A. Larsen
Director, Research Development
Specialties
Enhancement of the research environment for external proposal success through networking/collaboration/information sharing events and related campus-wide efforts.
Pre-submission assistance for proposals (federal, state, foundation, and others), in particular large and strategic university initiatives
Assist investigators with internal research processes (e.g., cost sharing, budget strategy, research administration)
Proposal development assistance: writing, editing, and assistance with submission logistics
Development of non-technical proposal sections (e.g., broader impacts, education, management, and outreach plans.

For the academic year 2019-20, he dedicates research development support to the Institute of Computing and Cybersystems. ICC members can reach out to him directly for prioritized proposal support.

When not in the office, can usually be found camping in the Keweenaw
Jessica Brassard
Associate Director of Research Development
Specialties
Pre-submission assistance for federal and state sponsored proposals
Proposal development—writing, editing, gathering required items for submission
Manage the proposal development process (coordinating milestones, internal deadlines, meetings, e-mail reminders, etc.)
Support for early career faculty including assisting in finding funding opportunities, navigating processes at Michigan Tech, and developing white-papers and proposals
For the academic year 2019-20, she dedicates research development support to the  Health Research Institute (HRI). HRI members can reach out to her directly for prioritized proposal support.
Gets super excited about summer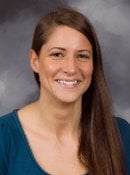 Natasha Chopp
Director of Research Operations and Faculty Liaison
906-487-1115
Lakeshore Center 339
Specialties
Establish, manage, and market a public investment program for research initiatives
Manage the University's space management system, ASPIRE
Provide assistance to conceptualize plans and tactics for establishing and enhancing relations with sources of long-term support
Develop and maintain websites, social media sites, and other marketing tools
Oversee the coordination of VPR campus education
Athletic Sponsorships
Technology Transfer and Innovation
Jim Baker
Associate Vice President for Research Administration
906-487-2228
Lakeshore Center 303
Specialties
Intellectual property/patents
Technology licensing
Corporate research
Spin-off/start-up business development
Robin Kolehmainen
Manager of Agreements and Operations, Innovation & Commercialization
906-487-2228
Lakeshore Center 202G
Specialties
Reviews, negotiates, and processes Non-Disclosure Agreements, Material Transfer Agreements
Manages the University Trademark Program entailing the processing of license agreements with vendors to use university logos
Administering legal matters (patents)
Processes and manages license agreements with the university
Information system management
Mike Morley
Director of Technology Commercialization, Innovation & Commercialization
906-487-2228
Lakeshore Center 202C
Links of Interest
Specialties
Invention disclosure and portfolio management
Commercial and intellectual property assessment for new technologies
Technology marketing, commercialization planning, and licensing
Industrial Contracting and Student Design Contracts

Marilyn Haapapuro
Director of Industry Sponsored Programs
906-487-2228
Lakeshore Center 202F
Specialties
Administration of industrial sponsored research agreements, including negotiation practices, proposal and award processes, and contract language.
Develop, review and approve budgets and proposals prior to submission to industrial sponsors, including those with federal pass-through funds.
Review, interpret and negotiate agreement terms and conditions with industrial sponsors.
Review, interpret and determine applicability of Federal Acquisition Regulations in federal pass-through awards.
Provide post award support (eg. time extensions, changes in principal investigator, budget modifications, changes in project scope).