Providing leadership and support for research at Michigan Tech
The Vice President for Research provides leadership and support to ensure that research expenditures at Michigan Tech continue to grow. The vice president's office tracks the research expenditures, along with sponsored awards, federal awards, invention disclosures, and more (visit Research Stats and Data).
Research at Michigan Tech spans a wide range of expertise: sustainable engineering, the Lake Superior ecosystem, the emerald ash borer invasion, transportation, ecosystem science—the list goes on and on. The University's Keweenaw Research Center provides applied research solutions through laboratory based evaluation, computer based modeling and analysis, vehicle testing and evaluation and snow research.
The VP for Research offers faculty researchers help in identifying potential funding sources, proposal writing, and submission. The office also provides support for developing budgets and complying with federal and state regulations.
The vice president's office particularly supports efforts to tie together research programs with undergraduate and graduate education and with community, government, and industrial partners.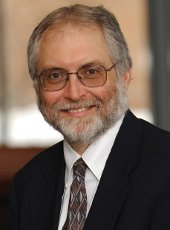 David D. Reed, Vice President for Research
PhD, Forest Biometrics
906-487-3043
ddreed@mtu.edu
The world is changing and so has our approach to research. We are creating the future by providing the students at Michigan Technological University with research opportunities that are above and beyond their highest expectations. Every day the scientists and engineers at Michigan Tech strive to make planet earth a better place to live.
By researching, analyzing, and posing the question "what if" we are contributing to mankind and the world which makes our research exciting. We want to assist mother earth in being a little more sustainable while giving back to the planet and making the world a little better with each new discovery.
I invite you to step inside our world of science and research at Michigan Technological University where extraordinary people and their research are making a difference.
Expertise
Environmental Statistics
Modeling of Complex Systems
Experimental Design
Statistical Analysis