Graduate Language Assessment and Support (GLAS) is a free program designed for international graduate students who wish to improve their English oral communication skills.
Through small-group conversations that matter, students gain experience participating in class discussions, responding to questions, and listening effectively. GLAS coaches work with students to help them better understand US university expectations and gain insight into what students and instructors expect from each other in classrooms. GLAS students who are already teaching can practice lectures or lab presentations with their coach.
All international graduate students are welcome to attend and participate in the program.
Despite campus closures, GLAS is still available for international graduate students! Sessions have now switched to Zoom. To sign up for a session, please log in to your MTU account and click the link to the current appointment schedule under "Schedule a Weekly Appointment!" GLAS Language Assessment services will be paused temporarily during the months of May, June, and July 2021. They will resume in August 2021.
Who Can Participate?
All international graduate students are welcome to participate. The experience gained in the GLAS will enable international graduate students to participate more confidently in many contexts:
Leading a lab discussion or teaching a class
Working effectively on teams and research groups
Presenting and representing Michigan Tech at conferences
Defending a thesis or a dissertation
About GLAS Sessions
During the sessions with GLAS coaches, both one-on-one and in a small group setting, students have opportunities to improve many aspects of communication:
Vocabulary
Slang and idioms
Listening
Pronunciation
Conversation
Cultural understanding and more...
Meet the GLAS Team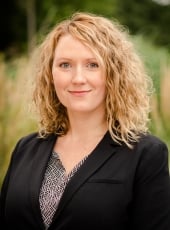 Sarah Isaacson
Graduate Language Assessment and Support (GLAS) Program Director

Links of Interest
Specialties
Develops the second language (L2) oral communication strategies of international graduate students

Supports graduate students in fellowship applications (NSF-GRFP, NDSEG, and others)

Assists with writing, content development, and communication for Graduate School audiences
Maia Barnhart
"Hello, I am a transfer student at MTU currently working towards a BA in English with minors in both Business and Spanish. I am excited to work with GLAS to help students meet their communication goals. See you there!"
---
Nev Indish
"I'm an anthropology major with a French International minor from Alcona, MI. I enjoy learning about different cultures, discussing the history behind cultural practices, and using historical data to make maps."
---
Matt Luther
"I am currently pursuing a BA in English with a minor in TESOL (Teaching English to Speakers of Other Languages). I aspire to work either domestically or internationally as an English instructor upon graduation."
---
Taylor Hammond
"I am a Mechanical Engineering major with an Aerospace Engineering minor. I strive to create meaningful connections to foster a deeper understanding of individuals' experiences and thoughts and to aid in effective communication."
---
Grace Ojala
"I am a dual Applied Geophysics and Anthropology student planning to pursue a career as an archaeologist. I love getting to know people through conversation, and I am looking forward to a great semester with GLAS!"
---
Malina Gallmeyer
"Hello! I am Malina Gallmeyer and I am from White Lake, Michigan. I love being outdoors, skiing, golfing, learning, baking and sewing. Here at Michigan Tech, I am studying Environmental Engineering with a minor in Spanish. I am well versed in South American culture and have studied for many years. I am very excited to meet new people and learn about other cultures while sharing my own at the GLAS! I hope to create effective and meaningful communication and connections throughout the year!"
---
Kady Gehrke
"I'm currently working towards a bachelor's in Communication, Culture and Media at Michigan Tech with minors in International Spanish and International French. I have always been interested in other cultures and people and am looking forward to helping international students further their language skills!"
---