What you'll work on
Understand scientific and engineering challenges. Realize the computational theories and methods behind the solutions. Computational Science and Engineering (CSE) at Michigan Technological University is a PhD program engaging faculty and students in interdisciplinary research and teaching, focusing on computational aspects of science and engineering.
Sample Areas of Interest
Bioinformatics
Computational Chemistry
National Defense
Weather Forecasting
Who you'll work with
More than 24 faculty from around the world that publish in top-tier journals, bring in thousands of research dollars, and partner with the government and private companies.
Faculty Spotlight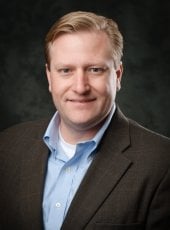 Assistant Professor of Electrical and Computer Engineering
"Too few sensors, too much data, way too fragile."
A variety of problems use sensors and processing via electronics and computers to make references about the world. Remote sensing, autonomous vehicles, and robots operating in unstructured environments collect data with sensors. Much of this data is redundant, not useful, or discarded. Bos' research involves exploring novel sensing modalities that operate reliably and safely by collecting only the necessary data.
Where you'll work
The Computational Science and Engineering Program at Michigan Tech has two main components: the non-departmental CSE PhD program and the Computational Science and Engineering Research Institute (CSERI). The CSERI serves the PhD program and the entire research community at Michigan Tech. This multidisciplinary program facilitates the application of methods and techniques from the fields of computer science and mathematics to emerging problems in sciences and engineering.
PhD Requirements
To complete a doctoral degree, students must complete the following milestones:
Complete all course work and research credits (see credit requirements below)
Pass Qualifying Examination
Pass Research Proposal Examination
Prepare and Submit Approved Dissertation
Pass Final Oral Defense
The minimum credit requirements are as follows:
| | |
| --- | --- |
| Total Credit Requirements | |
| MS–PhD (minimum) | 30 credits |
| BS–PhD (minimum) | 60 credits |
Individual programs may have higher standards and students are expected to know their program's requirements. See the Doctor of Philosophy Requirements website for more information about PhD milestones and related timelines.
---