Make a Positive Impact on Patient Care with an Online Master's Degree in Health Informatics.
Health Informatics combines communications, information, and healthcare with the goal of improving patient care. This field also goes by other terms, such as biomedical data science as well as biomedical data management.
Earn your master's degree in health informatics at Michigan Tech and position yourself for success in the increasingly data-driven world of healthcare.
With an average starting salary of $101,000 for our graduates, Michigan Tech offers one of the nation's best master's degrees in health informatics. Whether your background is clinical or computational, our program will help you use data and technology to improve human health, safeguard biomedical data, and drive down healthcare costs.
Explore courses such as Artificial Intelligence in Healthcare, Digital Forensics, and Clinical Decision Support Modeling. Tailor your curriculum to gain specialized knowledge in your area of interest. Earn your degree online in as few as five semesters. Reach your goals sooner. Ideal for working professionals, this degree in health informatics at MTU is designed to fit into your busy life.
Learn more about the expanding field of Health Informatics.
Earn Health Informatics Certificates at Michigan Tech.
Four graduate courses are required for this program, which are SAT 4650: Applied Computing in Python Programming (3 credits); SAT 5001: Introduction to Health Informatics (3 credits); SAT 5111: Security and Privacy (3 credits); and SAT 5131: Systems Analysis and Design (3 credits). By completing these four courses, students earn a Foundations of Health Informatics certificate.
Afterwards, students may choose from three in-demand focus areas of graduate courses, earning respective certificates that stack under the Foundations of Health Informatics Certificate.
These focus areas are the following:
Artificial Intelligence in Healthcare (9 credits)
Public Health Informatics (9 credits)
Security and Privacy in Healthcare (9 credits)
In short, the structure of this program allows students who complete the required 30-credits of course work to earn an MS in Health Informatics degree + 3 graduate certificates (1 foundational certificate + 2 focus area certificates).
After graduating, use your advanced knowledge to make humans healthier and tech smarter. You'll be prepared for a leadership role in a variety of healthcare organizations.
Telemedicine and e-health
Imaging Informatics
Electronic Health Records
Biomedical Data Management
Population Health
Healthcare Cybersecurity
Learn more at the health informatics program website.
Value and Prestige

"The course requirements for students on-campus and online are identical within the Health Informatics graduate program. They are exactly the same in terms of value and prestige."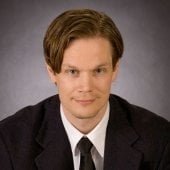 Why Earn Your Online Degree in Health Informatics from Michigan Tech?
At MTU, you learn from leaders in science and technology. The BestSchools.org ranks Michigan Tech #6 in the nation for Health Informatics programs. We're also ranked #25 on Forbes' Top 25 STEM colleges.
Here, you'll acquire a deeper understanding of health informatics and healthcare technologies.
Learn to protect critical biomedical data from hackers by using cybersecurity in healthcare strategies.
Take courses from experienced faculty with expertise in cybersecurity; and intelligent medical diagnosis systems analysis and design.
Enhance your skills on our secured virtual machine cluster.
In short, a master's degree in health informatics from Michigan Tech tells employers that you have what it takes to hit the ground running and attack any challenges that come your way.
Customize Your Online Education.
Choose a health care informatics focused area of study to tailor your MS in health informatics online to your goals and interests. Plan your courses to get the most out of your accredited MS degree.
Electronic Health Records
Health Information Management
Health Information Systems
Imaging Informatics
Medical Decision Support Systems
Medical Image Processing
Medical Sciences and Management
Mobile Applications in Health
Population Health
Healthcare Cybersecurity
Telemedicine and e-Health
Connect to other Health Informatics Professionals.
All students in the Health Informatics Program receive free membership in HIMSS (Healthcare Information Management Systems Society), a member-based, global society that connects professionals aligned in serving and improving the global health community.
Read more about this organization and the benefits of membership.
Watch My Michigan Tech: Ryan Higbie video
We all know what kind of reputation Michigan Tech has as a top-notch university . . . the diploma from Michigan Tech means something at the end of the day. Ryan Higbie, MS in Health Informatics, 2020
What Can You Do with a Degree in Health Informatics?
Health Informatics professionals lead teams that explore how analytics can improve healthcare services; ensure patient data privacy and HIPAA compliance; develop population health and bio-surveillance systems to protect communities; and positively impact patients' lives.
Whether your interests lie in information security and privacy, data informatics and visualization, or artificial intelligence, we have the courses you need to succeed. Michigan Tech health informatics grads work in several professional settings:
Hospital and healthcare systems
Research laboratories
Public health organizations
Software companies
Medical device and technology companies
State and federal public health agencies
Insurance companies
Get Started on Your Online MS in Health Informatics Degree.
Take the next step on your educational journey at Michigan Tech. We are here to answer your questions and to help you succeed in your online program.