Online certificates at Michigan Tech change careers for the better. Delve deeper into your current field, layer on new skills, or shift to a new field. We have a broad range of online programs to choose from.
Employers recognize the benefits of continuing education. Earning your online graduate certificate is the perfect way to up your skills and advance your career at your current job or a new one. According to the Bureau of Labor Statistics, advanced education of every kind increases your income by thousands of dollars a year.
If you're hoping to get a raise or move to a career with better pay, continuing education may be the way to go.
Online Graduate Certificates
Post-Degree Undergraduate Certificates
Michigan Tech offers an online undergraduate post-degree certificate for undergraduate students who are US citizens, permanent residents, or currently in the country on a valid visa. You must have a bachelor's degree, and the desire to explore a disciplinary or interdisciplinary subfield.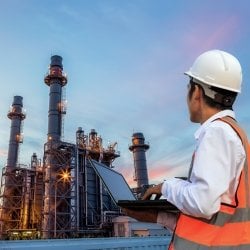 Earn course credit at your convenience in our online electric power engineering certificate program. It's a great option for professionals, with an emphasis on power systems, renewable energy, and power electronics. Online courses are taught by a panel of faculty experts focused on energy systems.
The 13-credit post-degree undergraduate certificate covers the fundamentals of electric power systems. All courses are online, except for a one-credit lab. The lab is offered once a year to online students as one-week intensive.
---