Sigrid Resh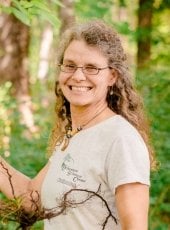 "If a child is to keep alive his inborn sense of wonder, he needs the companionship of at least one adult who can share it, rediscovering with him the joy, excitement and mystery of the world we live in."
—Rachel Carson (1907-1964)
Contact
906-487-1139
Noblet Building 116
Research Assistant Professor
Coordinator, Keweenaw Invasive Species Management Area
Coordinator, Undergraduate Research Programs, Pavlis Honors College
Postdoctoral fellow, eucalyptus biomass partitioning, CSIRO (Commonwealth Scientific and Industrial Research Organisation), Tasmania, AU
PhD, Forest Ecology, Colorado State University
MS, Resource Economics, Michigan State University
Ecosystem processes related to carbon cycling
My current research focuses are: 1. Importance of wood contributions to soil carbon pools and fluxes, and 2. Soil sustainability and land use. My training is in processes related to forested ecosystem carbon storage. I've examined changes in carbon storage related to forest age (Wyoming, USA), the influence of nitrogen-fixing tree species (Hawaii and Puerto Rico, USA), and coarse root production and soil differences (Tasmania, WU).
Invasive species in the Keweenaw
As the coordinator of the (KISMA) and with state of Michigan and USDA Forest Service funding, I am reconnecting with the KISMA community to control new and spreading invasive species across land ownership boundaries and ecosystems.
Links of Interest
Areas of Expertise
Forest carbon dynamics
Soil sustainability
Invasive species education/outreach, control, and research
Recent Publications
Mosier, SL, ES Kane, D Richter, E Lilleskov, MF Jurgensen, AJ Burton, SC Resh. 2017. Interactive effects of climate change and fungal communities on wood-derived carbon in forest soils. Soil Biology and Biochemist 117: 297-309.
Gollany, H.T., Titus, B.D.,Scott, D., Asbjornsen, H., Resh, S.C., Chimner, R.A., Kaczmarek, D., Leite, L.F.C., Ferreira, A.C.C., Rod, K.,Hilbert, J., Galdos, M.V., Cisz, M., 2015. Biogeochemical research priorities for sustainable biofuel and bioenergy feedstock production in Pan-America. Environmental Management.
Schrank, AJ, SC Resh, WJ Previant, and RA Chimner. 2015. Characterization and Classification of Vernal Pool Vegetation, Soil, and Amphibians of Pictured Rocks National Lakeshore. American Midland Naturalist 174(1): 161-179.
Chimner, RA and SC Resh. 2014. Water Sources of Riparian Bur Oak Using Stable Water Isotopes in Homestead National Monument, Nebraska. Natural Areas Journal 34(1):56-64.
Resh, S.C., L. Joyce, M.G. Ryan. 2008. Fuel Treatments by Mulching—A Synthesis of the Ecological Impacts. In review with USDA-Forest Service, Rocky Mountain Research Station GTR.
Resh, S.C., M. Battaglia, D. Worledge, and S. Ladiges. 2003. Coarse root biomass for eucalypt plantations in Tasmania, Australia: sources of variation and methods for assessment. Trees: Structure and Function 17:389-399.
Rothe, A., Cromack, K. Jr., Resh, S., Makineci, E., and Son, Y. 2002. Soil carbon and nitrogen changes under Douglas-fir with and without red alder. Soil Science Society of America Journal 66:1988-1995.
Resh, S.C., D. Binkley, and J.A. Parrotta. 2002. Greater soil carbon sequestration under nitrogen-fixing tree species compared with Eucalyptus species. Ecosystems 5:217-231.
Kaye, J., S.C. Resh, M.W. Kaye, and R.A. Chimner. 2000. Nutrient and carbon dynamics in a replacement series of Eucalyptus and Albizia trees. Ecology 81:3267-3273.
Smith, F.W. and S.C. Resh. 1999. Age-related changes in production and below-ground carbon allocation in Pinus contorta forests. Forest Science 45:1-9.
Binkley, D. and S.C. Resh. 1999. Rapid changes in soils following Eucalyptus afforestation in Hawaii. Soil Science Society of America Journal 63:222-225.
Recent Funding
Resh, SC (PI), T Ball, RA Chimner, J Schmierer, A Storer, CR Webster. 2018-2020. Tree Planting for EAB mitigation on community trails. USDA-FS and GLRI. $100,000 ($127,154 with match).
Resh, SC (PI), CR Webster. 2017. Targeted control of invasive plants on recreational trail system: demonstration, education, and implementation. USFS-GLRI-CWMA. $47,000

Resh, SC (PI), E McDonald, J Chadde. Reinvigorating KISMA: Improved collaborative planning and control of invasive species. DNR: Michigan Invasive Species Grant Program. $261,021 ($354,109 with partner match). 2017-2020. Submitted through Keweenaw Land Trust with ~$170,000 subawarded to Michigan Tech over 3 years.

Resh, SC (PI),E Kane, and MF Jurgensen. Wood it matter: Tracing isotopically labeled wood into the soil. REF seed grant through Michigan Tech. $24,000. 2015-present.

Bowser, G, RB Boone, RA Chimner, AB Taber, and KR Young with SC Resh (Senior Personnel). CNH-RCN: Andes, Bofedales and Cattle. Submitted to NSF- CNH-RCN. $499,992. 2016-2021.

Halvorsen, K, PI, Co-Pis: H Asbjornsen, R Chimner, C Moseley, D Shonnard. Collaborator: SC Resh. OISE-PIRE: Sustainability, Ecosystem Services, and Bioenergy Development across the Americas. NSF PIRE, $4,841,735. 2012-2017.