Help us attract and retain the best and brightest students.
In an era of rising costs and falling state and federal student aid, scholarships and fellowships are integral to student attraction and retention.
To learn more about outreach giving, please contact Dean Dennis Livesay or Advancement Officer Cody Kangas.
View our priorities and make an online gift here.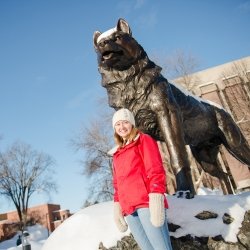 Named Scholarships and Fellowships
Endowed
Unrestricted
Build Diversity through Scholarships and Fellowships
Grow an Academic Program through Scholarships and Fellowships
---