Give a Gift to the College of Computing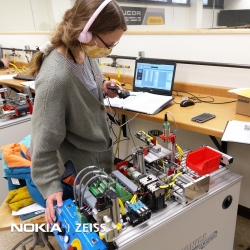 Scholarship and Fellowship Fund
Give to directly support deserving College of Computing students.
General Support Fund
Give to support new and ongoing initiatives that advance the College.
Diversity and Inclusion Fund
Help us promote equity, diversity, and inclusion, a major priority of the College.
CC Learning Center Fund
Give to support peer-to-peer coaching, helping students achieve academic success.