Help us reach out to prospective students and under-represented populations.
As the digital revolution continues to transform our society, many underrepresented groups and individuals are being left behind. The College of Computing is working to close this gap through a variety of outreach activities. Learn about College of Computing outreach activities.
To learn more about outreach giving, please contact Dean Dennis Livesay or Advancement Officer Cody Kangas.
View our priorities and make an online gift here.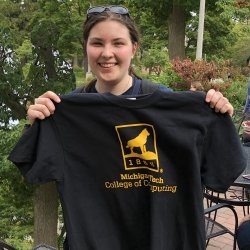 Enriching Student Diversity
Middle School and High School Outreach
Building a Prospective Student Pipeline
Community Outreach
---