In their final year, Bachelor of Science majors complete either a Senior Design Project or an Enterprise project. Many of these projects are presented by students at Design Expo, an annual competition that highlights hands-on, discovery-based learning at Michigan Tech. During the event, more than a thousand students in Enterprise and on Senior Design teams showcase their work and compete for awards. Below is a 2022 Enterprise Design Expo project.
IT Oxygen Enterprise
Watch a Video About the IT Oxygen Enterprise Project
Watch IT Oxygen Enterprise video
IT Oxygen Enterprise
Presented by Adam Fulton, Computer Network and System Administration, and Peter LaMantia, Software Engineering.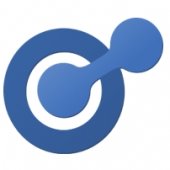 Team Leads: Adam Fulton, Computer Network and System Administration; Peter LaMantia, Software Engineering
Advisor: Nagesh Hatti, Director, The Enterprise Program
Sponsors: Miller Electric, Ford C3, Michigan Tech Biomedical Engineering Department, Michigan Tech Civil, Environmental, and Geospatial Engineering Department
About IT Oxygen Enterprise: IT Oxygen is a student enterprise dedicated to developing student skills through real-world industry experience. We provide the experiences necessary to progress in the ever-changing worlds of cutting-edge software development, networking, security, system administration, and business. This includes problem solving, teamwork experience, and sharpening communication skills. IT Oxygen seeks to provide the best place for students to learn and grow, both professionally and as individuals, by providing the best environment available for students to thrive and produce great work.
Project Overview: The IT Operations team uses enterprise-grade hardware and software to provide the services our teams need to develop their projects. The team also helps its members gain hands-on experience with managing infrastructure (servers, networking, etc.). Operations is dedicated to improving, monitoring, and scaling the IT Oxygen infrastructure. In addition, our Security division manages the cybersecurity aspect of our organization. They maintain a security-focused mindset when implementing, maintaining, and decommissioning infrastructure. The Security division ensures that IT Oxygen follows best practices to maintain data integrity for our clients' project data. This includes periodically conducting penetration testing on our network to find and promptly fix any vulnerabilities that may be present.
---