Alumni Links
Take pride as a member of the Michigan Tech alumni family with over 70,000 members living and working in more than 100 nations around the world!
The Alumni reunion is a wonderful time to reunite with classmates and reminisce about your time at Michigan Tech.
Take advantage of continuing education and career planning and assistance, or even get help finding a job.
Being an alumnus of Michigan Tech has advantages other than a world-class education.
Stay current with department news and research.
What You Can Do
Take advantage of the vast network and resources the Office of Alumni Engagement has to offer.
Volunteering is a great way to give back to your alma mater while helping future and current young alumni.
Enjoy alumni events in your local area.
Be a part of MyMichiganTech and discover your network. Find old friends in the directory, plan an alumni event, review classifieds, and get the latest alumni news.
Follow Us
Alumni News
Scott Moffatt
'90, '90
Scott Moffatt attended Michigan Tech from 1986 to 1993 where he earned a BS in Chemical Engineering and a MS in Metallurgical Engineering. Scott began his career as a metallurgical engineer in Mining Chemicals Research and Development for American Cyanamid/Cytec Industries, which was acquired by Solvay in 2015. Over the course of his 24-year career he has held different positions within Mining Chemicals R&D, Sales, . . .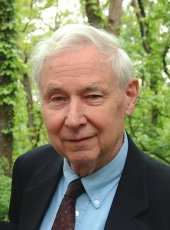 Richard Witte
'50
Richard Witte received a B.S. in Metallurgical Engineering from Michigan College of Mining and Technology (now Michigan Technological University) in 1950.  He later received his Juris Doctorate from the Indiana University School of Law in 1956.  He was admitted to practice by the bars of Indiana, Ohio, Court of Appeals, Federal Circuit, and the United States Supreme Court. He was employed as a patent attorney with the . . .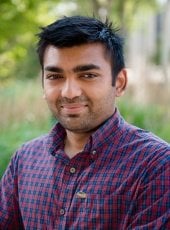 Ashwin Vekaria
'12
Why did you choose Michigan Tech? I chose Michigan Tech due to the Enterprise Program. It offers the excellent opportunity for students to apply their technical skills to solve real-life problems while gaining valuable work experience. Tell us about a memorable experience you had with a class or about a favorite professor Dr. Bruce from Material Science Engineering explained a key value of a Material Science degree: . . .