Alumni Links
Take pride as a member of the Michigan Tech alumni family with over 70,000 members living and working in more than 100 nations around the world!
The Alumni reunion is a wonderful time to reunite with classmates and reminisce about your time at Michigan Tech.
Take advantage of continuing education and career planning and assistance, or even get help finding a job.
Being an alumnus of Michigan Tech has advantages other than a world-class education.
Chances are we are one of your favorite networks. Let's share.
Stay current with department news and research.
What You Can Do
Your experience and knowledge is incalculable. Share it with a student or recent graduate.
Update your Information: where has your education led you?
Volunteering is a great way to give back to your alma mater while helping future and current young alumni.
Enjoy alumni events in your local area.
Be a part of MyMichiganTech and discover your network. Find old friends in the directory, plan an alumni event, review classifieds, and get the latest alumni news.
Follow Us
Alumni News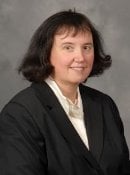 Barbara Lograsso
'80, '82
Barbara earned a bachelor's degree in Metallurgical Engineering in 1980 and a master's degree in 1982. She then later completed her PhD in Metallurgical Engineering and Materials Science in 1991 from Michigan Tech. In 1986, Barbara worked at Rensselaer Polytechnic Institute (Troy, New York) in the Materials Science Department as an Instructor/Materials Scientist. . . .

William Truckner
'65, '66
Following completion of his doctorate at MTU, Dr. Truckner joined Babcock and Wilcox as a research and development metallurgist. He moved to Alcoa in 1973 as a Research Engineer in the Physical Metallurgy Division. He became Senior Technical Supervisor in the Alloy Technology Division in 1985, Division Manager of Alcoa Laboratories in 1989, and eventually Vice President of Technical . . .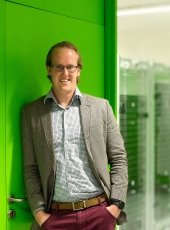 Ben Almquist
'04
Benjamin D. Almquist '04 examines life at nano-scale, but thinks big. Currently a Lecturer at Imperial College London where he leads his own research team, Ben came to Michigan Tech as an undergraduate for the welcoming culture, easy access to faculty, excellent reputation, and area beauty. Here the award-winning researcher developed and refined an admirable life philosophy: . . .