Alumni Links
Take pride as a member of the Michigan Tech alumni family with over 70,000 members living and working in more than 100 nations around the world!
The Alumni reunion is a wonderful time to reunite with classmates and reminisce about your time at Michigan Tech.
Take advantage of continuing education and career planning and assistance, or even get help finding a job.
Being an alumnus of Michigan Tech has advantages other than a world-class education.
Chances are we are one of your favorite networks. Let's share.
Stay current with department news and research.
What You Can Do
Your experience and knowledge is incalculable. Share it with a student or recent graduate.
Update your Information: where has your education led you?
Volunteering is a great way to give back to your alma mater while helping future and current young alumni.
Enjoy alumni events in your local area.
Be a part of MyMichiganTech and discover your network. Find old friends in the directory, plan an alumni event, review classifieds, and get the latest alumni news.
Follow Us
Alumni News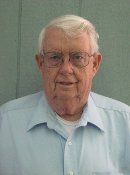 Mike Dibble
'61
Simple Design Equals Smaller Footprint: Rail-Veyor System for Mining (and More?) As the YouTube video begins, what appears to be a roller coaster approaches in slow motion: a green tube running on light rail tracks encased in bright yellow structure. As the object moves closer, it becomes a modernistic rock train with no driver and unloads into a container, turning upside . . .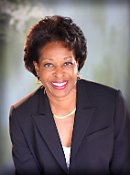 Brenda Ryan
'76
Brenda Ryan graduated with a Bachelor of Science in Metallurgical and Materials Engineering in 1976. She went on to found Ryan Industries, Inc. in 1995. In 2001, Brenda and her husband, Michael, started Alliance Industries. Brenda has served on the External Advisory Board for the Department of Materials Science and Engineering. She is a member of the Michigan Tech Presidential . . .
Patrick Horvath
'67
Patrick S. Horvath (BS MTU MY 1967, MBA Cal State Long Beach 1973). Mr. Horvath began his career as a metallurgist for Wyman-Gordon Co., originally in Massachusetts and later with their Reisner Metals facility in California. In 1979, he founded Accurate Metallurgical Services, Inc., a firm that tested metals and composites, particularly for the aerospace, oil tool, automotive, . . .