Alumni Links
Take pride as a member of the Michigan Tech alumni family with over 70,000 members living and working in more than 100 nations around the world!
The Alumni reunion is a wonderful time to reunite with classmates and reminisce about your time at Michigan Tech.
Take advantage of continuing education and career planning and assistance, or even get help finding a job.
Being an alumnus of Michigan Tech has advantages other than a world-class education.
Chances are we are one of your favorite networks. Let's share.
Stay current with department news and research.
What You Can Do
Your experience and knowledge is incalculable. Share it with a student or recent graduate.
Update your Information: where has your education led you?
Volunteering is a great way to give back to your alma mater while helping future and current young alumni.
Enjoy alumni events in your local area.
Be a part of MyMichiganTech and discover your network. Find old friends in the directory, plan an alumni event, review classifieds, and get the latest alumni news.
Follow Us
Alumni News

David Gaylord
'64
Dave Gaylord founded Progressive Heat Treating in 1976 and served as its President and Treasurer until his retirement in 1999. Progressive was a metal heat treating business that provides Austemper continuous furnace heat treatment for a range of automotive, furniture and stamping industry customers. Concurrent with his retirement, Progressive was fully acquired by Bodycote International . . .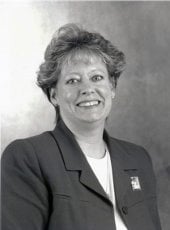 Ann O'Neill
'81
Ann graduated from Michigan Tech in 1981 with a Bachelor of Science degree in metallurgical and materials engineering. She then began her career at TRW as a quality engineering assistant. She remained at TRW until 1989 holding a variety of positions with increasing responsibilities. During this period she also earned two additional degrees: a AAS in metrology . . .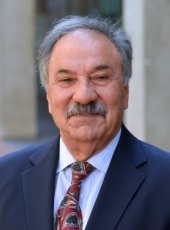 Gholamreza (Reza) Abbaschian
'68
Gholamreza (Reza) J. Abbaschian (BS U Tehran, 1965, MS MTU MY 1968, PhD U Cal-Berkeley 1972). Dr. Abbaschian is currently the dean of UC Riverside's Bourns College of Engineering, Riverside, CA. Prior to his present position, he was the Vladimir A. Grodsky Professor of Materials Science and Engineering at the University of Florida, where he served as the department chair from . . .