Alumni Links
Take pride as a member of the Michigan Tech alumni family with over 70,000 members living and working in more than 100 nations around the world!
The Alumni reunion is a wonderful time to reunite with classmates and reminisce about your time at Michigan Tech.
Take advantage of continuing education and career planning and assistance, or even get help finding a job.
Being an alumnus of Michigan Tech has advantages other than a world-class education.
Stay current with department news and research.
What You Can Do
Your experience and knowledge is incalculable. Share it with a student or recent graduate.
Update your Information: where has your education led you?
Volunteering is a great way to give back to your alma mater while helping future and current young alumni.
Enjoy alumni events in your local area.
Be a part of MyMichiganTech and discover your network. Find old friends in the directory, plan an alumni event, review classifieds, and get the latest alumni news.
Follow Us
Alumni News
Dominic Canonico
'51
Dr. Dominic A. Canonico (BS MTU MY 1951; MS Lehigh MY 1961, PhD MY Lehigh 1963). Dr. Canonico specialized in welding and brazing engineering following his early career positions with Bethlehem Steel, Armour Research Foundation, Oak Ridge National Lab, and the Nuclear Division of Union Carbide. In 1981, he joined Combustion Engineering as the director of the Metallurgical and Materials Laboratory. In 1990, he became vice . . .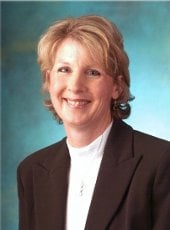 Melissa Parks
'83
Melissa received her bachelor's degree in Metallurgical & Materials Engineering in 1983. She received her master's in Materials Science & Engineering from the University of Cincinnati in 1992. Melissa began her career in Jackson, Mississippi, with Sperry Vicker AMD as a Plant Metallurgical Engineer. In 1984 she joined GE's Aircraft Engines Division as a Materials Applications Engineer. She . . .
Scott Moffatt
'90, '90
Scott Moffatt attended Michigan Tech from 1986 to 1993 where he earned a BS in Chemical Engineering and a MS in Metallurgical Engineering. Scott began his career as a metallurgical engineer in Mining Chemicals Research and Development for American Cyanamid/Cytec Industries, which was acquired by Solvay in 2015. Over the course of his 24-year career he has held different positions within Mining Chemicals R&D, Sales, . . .