The Department of Materials Science and Engineering, in the College of Engineering, provides these resources for students and alumni, as well as for prospective faculty and staff.
Open Positions
Postdoctoral Scientist: STEM Specialist
Michigan Tech and the Materials Science and Engineering (MSE) department seek a postdoctoral scientist to serve as a specialist in the operation and application of an FEI Titan Themis Scanning Transmission Electron Microscope (STEM) and its associated attachments for interdisciplinary users across campus as well as potential users external to campus. In addition to assisting with the management of the STEM facility, responsibilities will include aiding users in the design of experiments utilizing the imaging and analytic functions of the microscope as well as the utilization of multiple specimen holders including the standard single tilt axis hold, a tomography holder, a nanoindenter holder, in-situ liquid electrochemistry holder, and a low background (beryllium) holder. The individual will be expected to promote and market the capabilities of the STEM facility to the user community and assist in its incorporation into existing and new, proposed research efforts.
The successful candidate will hold a research staff position in the MSE department and will be expected to conduct a personal research program using the instrument and taking advantage of other on-campus resources as needed. The minimum requirements for the position are a doctorate in engineering or physical science and operational experience with the same or a similar STEM instrument with EELS and EDS. The successful candidate will have a strong working knowledge of electron microscopy principles/physics and enthusiasm for the multidisciplinary application of the STEM and related spectroscopy techniques and will be expected to train others in one-on-one training sessions and classes.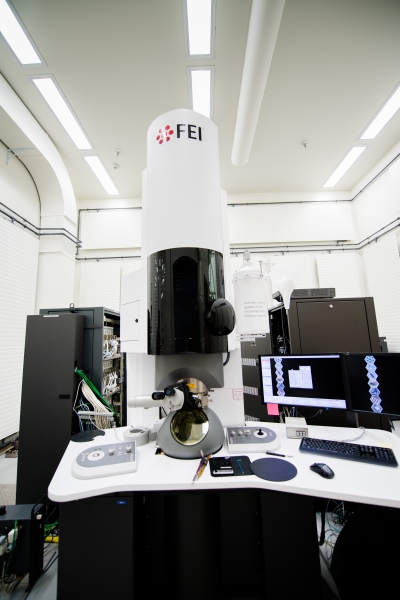 Duties will include:
Facilitate the application of STEM into research programs at Michigan Technological University and external users.
Provide expertise in and operation of an FEI Titan Themis STEM equipped with EDS, EELS, and multiple in-situ Protochip and FEI stages in all imaging and diffraction modes.
Collaborate with University researchers and industrial users to plan STEM experiments and guide them in preparing and observing their samples.
Educate and supervise users of the instrument and assist with interpreting the data. Establish user policies and create documentation and instructions on microscope operation.
Prepare instrumentation proposals and help teach and supervise graduate students in electron microscopy.
Have a demonstrated commitment to contributing to a safe work environment by applying safety-related knowledge, skills, and practices to everyday work.
Have a record of demonstrated commitment to a culture of safety by having established safety as a key professional value and essential component of daily practice.
Commit to learning about continuous improvement strategies and applying them to everyday work. Actively engage in University continuous improvement initiatives.
For more information, please call Dr. Stephen L. Kampe at 906-487-2036
To apply, please email your statement of availability, along with your resume to kampe@mtu.edu.
Resumes will be accepted until a suitable candidate is chosen.
Stoyack Link and McArthur Internships
Departmental Undergraduate Research Support
The Materials Science and Engineering Department at Michigan Tech supports undergraduate research via the Barbara Stoyack Link Undergraduate Research Internship Program, targeting female MSE undergraduate students, and the Charles and Carroll McArthur Research Internship Program, for all MSE undergraduate students. Interns work with faculty in their labs as paid research assistants working on research programs during the academic year and/or during the summer. Interns who present papers at national conferences based on their internship activities may receive up to $400 to defray travel expenses. Subject to satisfactory performance, internships may be renewed for up to two consecutive years. Students applying for these internships demonstrate interest and potential for success in research and graduate studies at either the MS or PhD level. Applications must include endorsement from a faculty member in the Department of Materials Science and Engineering who is willing to advise the prospective intern. Applicants are required to submit a statement describing proposed research activities during the period of the internship. Applications are available in mid-September and are generally due within a two-week time period. Please contact Dr. Yun Hang Hu, McArthur Research Professor, for more information yunhangh@mtu.edu.
Michigan Technological University is an Equal Opportunity Educational Institution/Equal Opportunity Employer that provides equal opportunity for all, including protected veterans and individuals with disabilities.