Future Foundations
The materials discipline is at the foundation of almost every major advance, regardless of the industry, and your gifts directly impact the education of students who are going to making these advances. From revolutionizing computer components to nano water-filtration, a materials engineer is at its foundation.
Monetary gifts help students by attracting world-class faculty, supporting the creation of new and innovative programs, maintaining advanced facilities and equipment, and funding opportunities for real-world application and experience. All of these elements are necessary to provide tomorrow's material engineers with the tools to create a better future for all of us.
To learn more about you can support Materials Science and Engineering at Michigan Tech contact: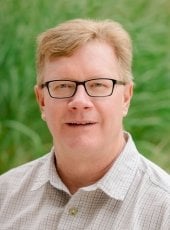 Chair, Materials Science and Engineering
Franklin M. St. John Professor in Materials Science and Engineering
906-487-2015
M & M Building 601
Ways to Give
Materials Science and Engineering
An unrestricted gift to the Materials Science and Engineering Fund gives the department the flexibility to support immediate priorities, and respond to emerging opportunities. Every gift counts no matter the size. It can support programs, facilities, conferences, faculty, and students.
Undergraduate Laboratory and Computational Center
Your generous gift provides supports MSE undergraduates with meaningful exposure to modern engineering tools to predict microstructures and properties of new materials processed in innovative ways. Immediate needs include software packages and associated databases, computer interface for the x-ray facility, and new computer, software, and controller for our tensile testing machine.
Materials United—Student Society
Your generous gift will support student members of ASM, TMS, ACerS, AIST, and AFS expand their knowledge and network in the field of Materials Science and Engineering. Your gift will help fund student involvement professional conferences, local professional society meetings, plant tours, and professional development seminars.
Richard W Heckel Memorial Scholarship
Initiated by a group of MSE alumni, the scholarship honors Professor Richard Heckel, an influential faculty member from the 1970s through his retirement and his passing in 2010. Professor Heckel was an effective teacher of materials science and a dedicated friend and mentor to many students. Further, and as a testament to his influence on students whom he taught prior to joining Michigan Tech, Alpha Sigma Mu (the national honor fraternity for the materials profession) will provide a matching contribution to the Michigan Tech recipient of this award. Your gift to this scholarship fund will help expedite the endowment of this award for the benefit of deserving MSE students.