Design Responsible Mining Practices
Mining brings natural earth minerals to the surface in a safe, efficient, and responsible way without causing undue disturbance to the environment, to satisfy societal and industrial needs, and to promote significant contributions to the economy. To make mine operations more productive, safe, and economical using modern technology and highly sophisticated equipment methodologies, the industry needs intelligent, responsible, creative, and skillful practitioners. The job responsibilities of Mining Engineers include designing layouts for both surface and underground mines, preparation of short- and long-range mine plans and production sequences, selection and scheduling of equipment, designing blast patterns for rock fragmentation and excavation, designing ventilation plans for underground mines, monitoring safety of personnel and equipment, and optimizing processes.
Multidisciplinary and Innovative
Mining engineers not only plan, design and supervise the exploitation of both the surface and underground mining operations for safe and profitable extraction, but also to bring innovative decisions for making the mining operation sustainable in challenging environmental and difficult market conditions. To become a good decision maker, mining engineers require sound fundamental technical and scientific multi-disciplinary knowledge as well as practical skills for communicating and working in multidisciplinary teams.
This program is hosted by the Department of Geological and Mining Engineering and Sciences, yet relies on courses and faculty from several departments within the College of Engineering. The multidisciplinary mining program includes courses in civil, environmental, chemical, and mechanical engineering, in addition to courses from core mining and geological engineering programs. The Mining Engineering degree prepares students to address the challenges of modern mining practices and positions them for a leadership role in the mining industry.
The Mining Engineering Bachelor of Science degree is accredited by the Engineering Accreditation Commission of ABET, http://www.abet.org.
Contact the following for career advising in Mining Engineering: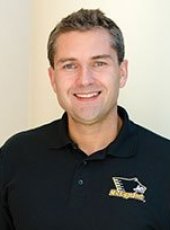 Professor of Practice, Geological and Mining Engineering and Sciences
Faculty Advisor, Innovative Global Solutions Enterprise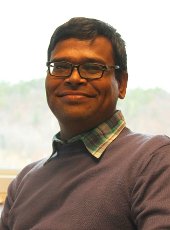 Associate Professor, Geological and Mining Engineering and Sciences
Witte Family Endowed Faculty Fellow in Mining Engineering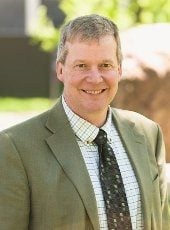 Professor, Geological and Mining Engineering and Sciences
Affiliated Professor, Civil and Environmental Engineering
The mission of the Mining Engineering degree program is to continue to improve and maintain quality undergraduate and graduate programs supported by an up-to-date curriculum and innovative research, and to produce technically competent mining engineers who possess team skills and are cognizant of the changing needs of an environmentally sensitive society.
The Mining Engineering undergraduate curriculum at Michigan Tech prepares students for careers in Mining and related industries. It is expected that within few years of graduation, our students will:
Have a career in mining or an allied industry, or be enrolled for higher study with due consideration of sustainable and societal issues
Be effective in the design and evaluation of solutions to challenging mining engineering problems and communicate and function effectively in multidisciplinary teams
Be expected to continue their professional development by obtaining licensure as a Professional Engineer and participating in short courses and conferences
Be expected to understand and engage in a safe, professional and ethical work practice and industrial hygiene.
Our state-of-the-art facilities allow students to experiment with advanced mining and geological technologies. The department maintains labs dedicated to mining simulation and optimization, engineering geology, geomechanics, petrophysics, geochemistry, and environmental science among other areas.
Michigan's Keweenaw Peninsula offers beautiful outdoor facilities. The region has active mines, which are ideal for mining field trips.
Our curriculum blends classroom and field studies. Michigan is famous for aggregates and copper. Our program is closely tied with local mining companies for student field trips and internships. We also provide opportunities for students to see mining operations in different states.
Our program encourages junior and senior students to participate in undergraduate research, and the opportunities are plentiful, both internal and external.

Our curriculum emphasizes and encourages students to select courses from different departments to improve their multidisciplinary skills.

Faculty and staff focus on giving students the personal attention and support necessary for not only academic success, but also a positive undergraduate experience overall. Learn from faculty who understand responsible utilization of mineral resources.
Opportunities for intercultural exchange abound at Michigan Tech. The Study Abroad Program sends students to countries around the world for stints ranging from two weeks to one year. D80 allows students to apply their studies to the problems facing economically disadvantaged communities.
What career pathways are a good fit for our graduates?
A bachelor's degree in Mining engineering will prepare you for a career in mining and aggregate industries or graduate study. As a mining engineer, you will be able to work in all aspects of exploring, planning, extracting and processing minerals. These may include:
Mining Engineer
Mining Geostatistician
Mine Planning Engineer
Mine Manager
Consulting Engineer
Mining Company Director
Mining Law enforcement officer
Entrepreneurship
Graduate studies
Geotechnical Engineer
Research and Development
Where have our graduates found employment?
Employers of our alumni include:
Shell Exploration
SEMCO
DTE Energy
Schlumberger
Halliburton
Newmont Mining Corporation
Rio Tinto
Cliffs Natural Resources
ARCADIS
URS Corporation
Ciorba Group
3M Company
US Geological Survey
Mining Engineering Advisory Board
Terre Lane, Principal Mining Engineer, Global Resource Engineering
John L. Uhrie, PE, Vice President, The Doe Run Company
Renée Fountain Price, MBA, Vale
Purushotham Tukkaraja, Associate Professor, South Dakota Mines
Julie (Varichak) Marinucci, Land & Minerals Director, St. Louis County, Minnesota
Review the educational objectives and student outcomes for the BS in Mining Engineering.