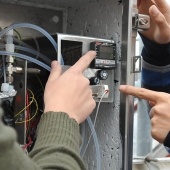 The interdisciplinary program of Atmospheric Science combines the physical, chemical, and biological processes affecting the atmosphere, with the fundamentals of atmospheric systems to contribute solutions to the most challenging atmospheric sciences questions of our day. Students will work with faculty spanning five departments, incorporating expertise and research over multiple areas of emphasis.
---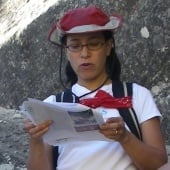 The Earth Systems Science track is designed for teachers who are currently certified to teach secondary science or mathematics and want to get subject area endorsement in Earth and Space Science endorsement test. The program combines online education, and intensive or field-based courses during the summer. Certified teachers in this program also receive a 30% discount on tuition rates.
---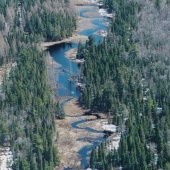 The Certificate in Sustainable Water Resources Systems provides interdisciplinary breadth in water resources management, focusing on policy, the natural sciences, and the applied sciences. This certificate complements a wide range of disciplines, including natural resource management, business and policy, environmental and civil engineering, geology and geological engineering, and environmental policy. Students develop an advanced understanding of the problems surrounding the sustentation of water resources systems, and the technology employed in effectively managing this precious natural resource, within the context of their chosen field.
---