Parth Bhatt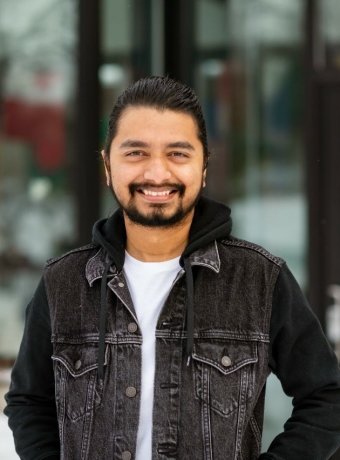 "Live as if you were to die tomorrow. Learn as if you were to live forever."
—Gandhi
Contact
906-487-2451
Noblet Building 189

Assistant Teaching Professor/Researcher
PhD, Forest Science, Michigan Technological University
Graduate Certificate in Geoinformatics, Michigan Technological University
MS, Geographical Information Science, Michigan Technological University
MS, Environmental Science, The Maharaja Sayajirao University of Baroda
Remote sensing and geographic information systems (GIS) are dynamic technologies that
allow us to make timely, efficient, and cost-effective decisions. Geospatial techniques allow us to
look at unique and otherwise infeasible, analytic tasks and real-world problems. I am passionate
about teaching, research, and professional development.
My research interest focuses on utilizing advanced remote sensing techniques like machine
learning to solve complex problems in areas such as natural resource management, land
use/cover and invasive species mapping, forest health, digital image processing, and spatial data
analysis.
Areas of Expertise
Geographical Information Systems
Remote Sensing
Digital Image Processing (Multispectral, LiDAR, UAV, Hyperspectral)
Land use/cover Mapping
Invasive Species Mapping
Forest Health and Natural Resource Management
Spatial Data Analysis
Links of Interest